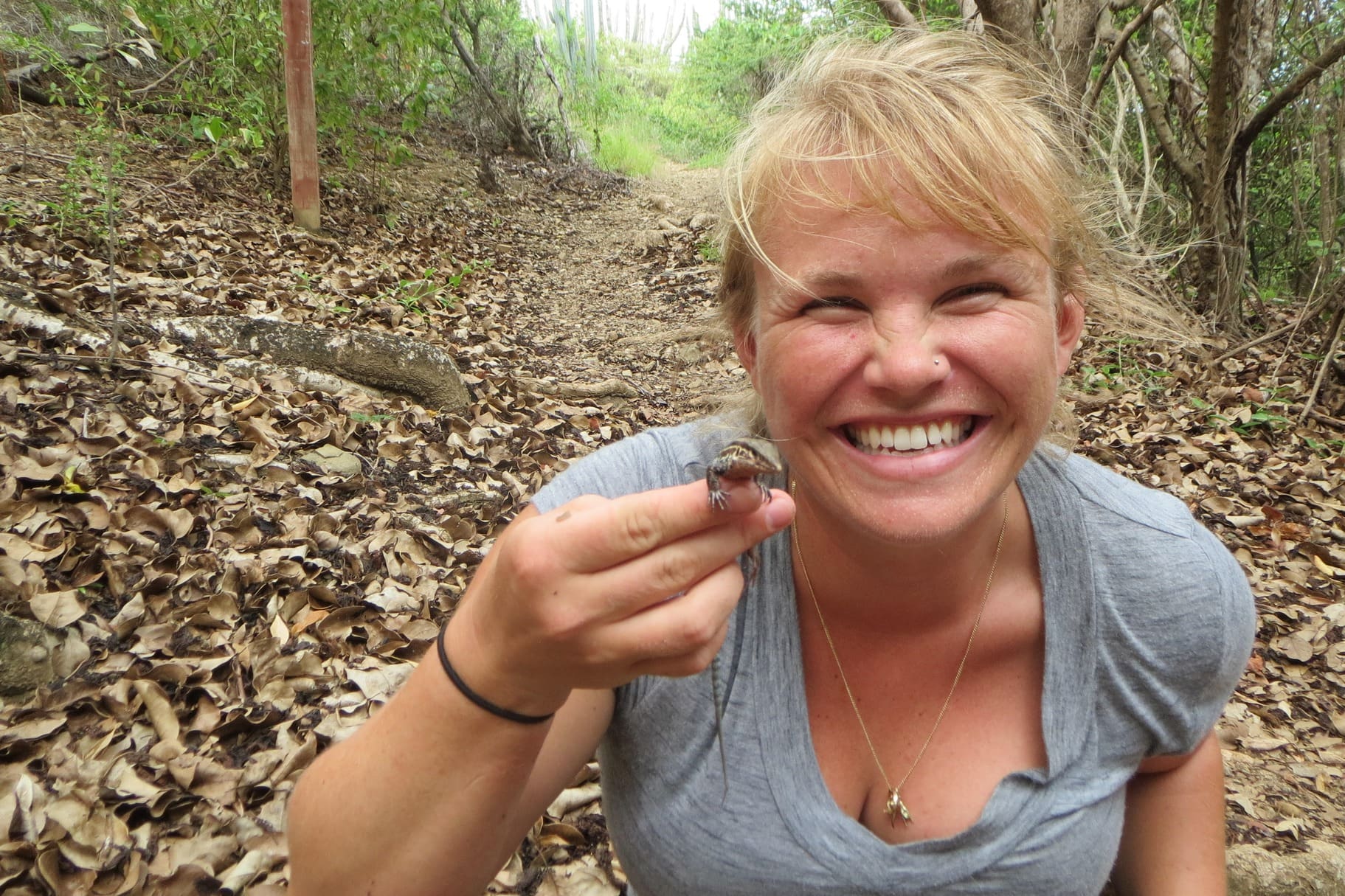 When the territory's director of Fish and Wildlife won a national award recently, she said she felt honored. But Director Nicole Angeli said if it weren't for community partners, the Mark Reeff Award would not have made its way to the Virgin Islands.
Angeli was named the 2022 recipient when the Association of Fish and Wildlife Agencies met in Texas in mid-September. Winning candidates are singled out for the achievements they have made in preserving natural resources early in their careers as conservationists.
The association represents North America's fish and wildlife agencies, promoting sound, science-based management and conservation in the public interest.
Association leaders said sometimes it takes a creative approach to make progress. Angeli, who became director of Fish and Wildlife in 2018, said she wanted to bring in V.I. agencies and nonprofits together to tackle local conservation goals.
Close to two dozen organizations have networked with Fish and Wildlife in recent years, including Coral World, Friends of the Virgin Islands National Park, and the Virgin Islands Established Program to Stimulate Competitive Research. The network includes a youth-based environmental art program, a sea turtle rescue program, and the Puerto Rico Department of Natural and Environmental Resources.
Angeli said her personal experience with grant-funded conservation projects prior to taking on the leadership role gave her familiarity with how the process worked.
"I've been working here for many years before coming to (the Department of Planning and Natural Resources), although my work was funded on federal and private grants through Texas A&M, the Smithsonian, and USGS. Those jobs left me with a sense of the web of funding available to the state fish & wildlife agencies of the U.S., and it was enlightening to see where (Fish and Wildlife) was working and all of the opportunities for the future," Angeli said.
In east St. John, Sharon Coldren says the collaboration between Fish and Wildlife and the Coral Bay Community Council is just taking shape.
"We are going to be talking to shoreline land owners to see if they are interested in participating in a joint project to have a small deck for use by transient boaters adjoining their land. We'll be working on this for the next year. It depends on what the community wants us to do," Coldren said.
At Coral World's nonprofit arm, veterinary technician Erica Palmer says Fish and Wildlife has supported their efforts to rescue sea turtles and other marine life.
Angeli said those collaborations and others have made the work of natural resource conservation possible. They have also garnered support from DPNR, which increased Fish and Wildlife's staffing.
"Dr. Angeli has been the director of the Division of Fish and Wildlife since 2018. During that time, she has greatly increased the division's budget and scope with new funding opportunities from the Department of the Interior and Environmental Protection Agency which have never been awarded to the division, and at the same time, she has more than tripled the division's full-time staff," said DPNR Commissioner Jean-Pierre Oriol.
Oriol issued a statement congratulating Angeli shortly after the association announced its 2022 Mark Reeff Award recipient.
In the future, Angeli says there's a chance to move the division forward from an entity that preserves the environment to one that restores what's been lost in the local environment.
"It's not lost on me the honor I have to lead a Fish and Wildlife agency at such a young age and the unusual opportunity to stand on the national stage that the Association of Fish and Wildlife Agencies has convened for over 120 years to accept this award for young professionals in memory of the service of Mark Reeff," she said.