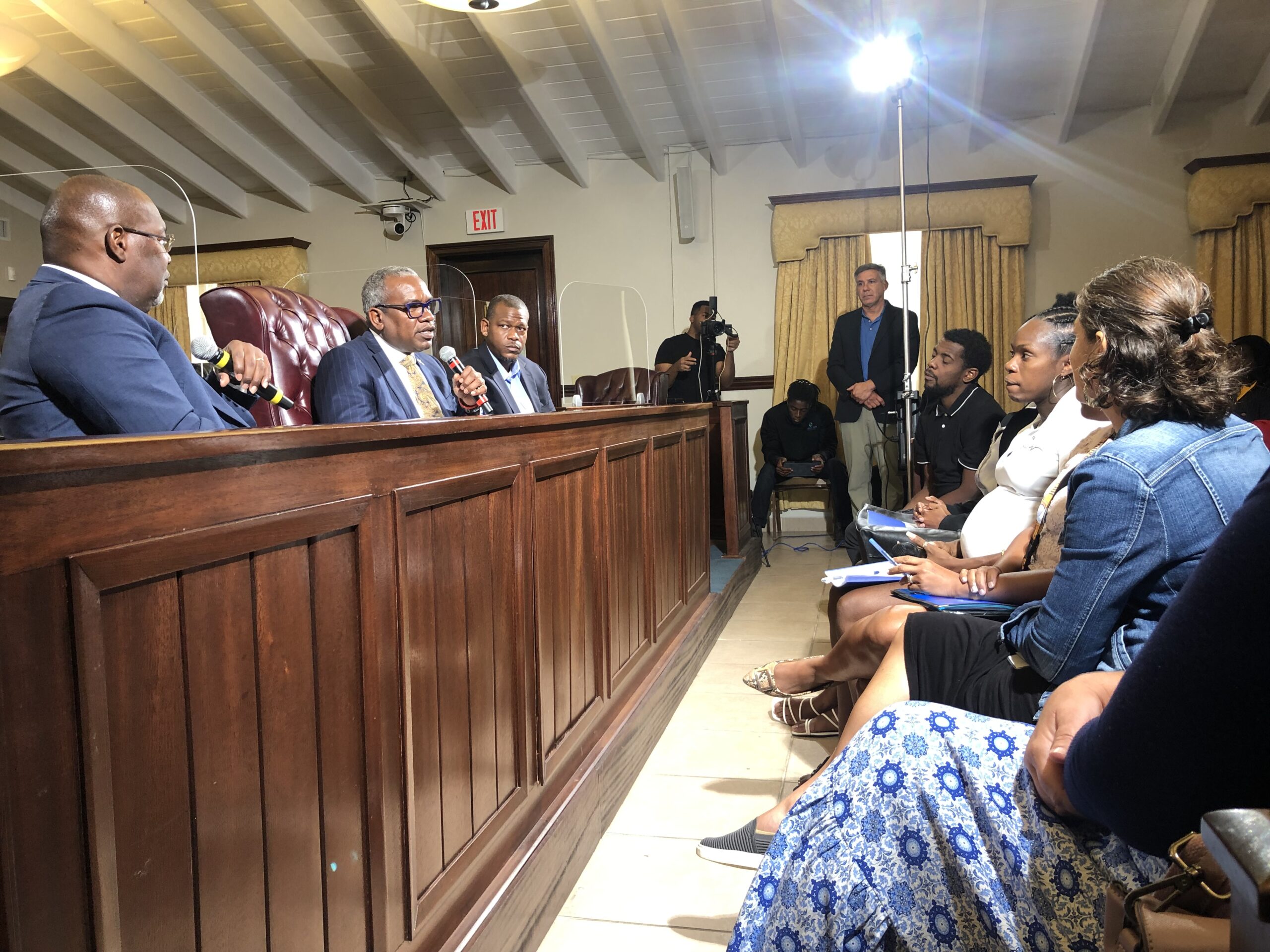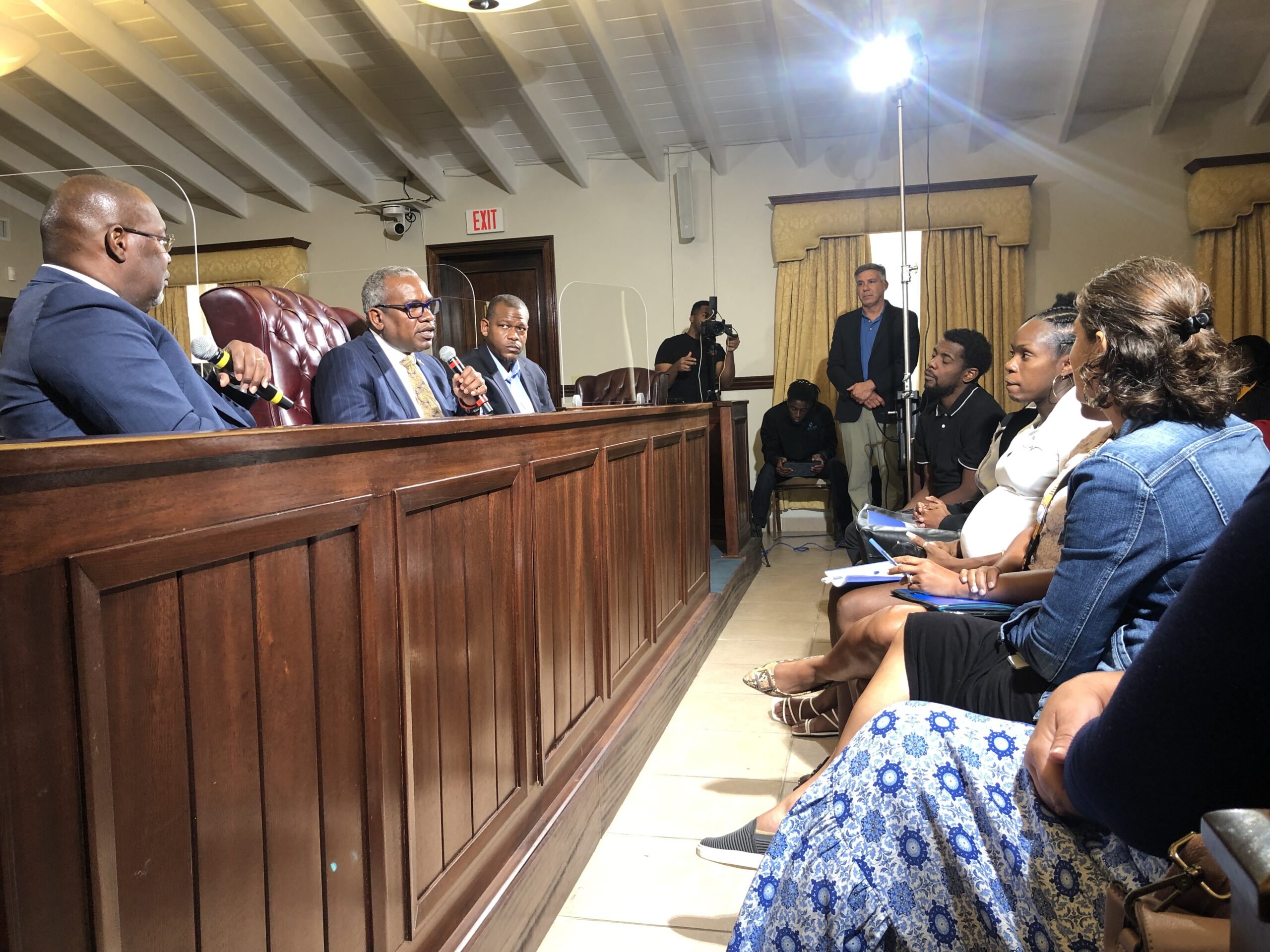 On the third and final day of Gov. Albert Bryan Jr.'s Workforce Development Summit, the chief executive appealed to Virgin Islanders living abroad in Florida. Bryan called on those affected by the recent passage of catastrophic Hurricane Ian to seek better days on their native soil.
"My message to them is come home. We need you back in the Virgin Islands, and we definitely miss you," the governor said. Bryan added that his administration was prepared to assist those expatriates who were impacted by the storm.
Hurricane Ian reached a Category 4 status on Thursday and made landfall near Ft. Myers, south of Tampa. By Friday morning, the storm tore across the state's southern peninsula, dumping 18.2 inches of rain on Orlando before moving eastward into Atlantic waters. Hours later, Ian regained strength as a Category 1 hurricane and took a northern course towards South Carolina.
Bryan made his comments as he wrapped up an appearance at the Cleone Creque Legislative Hall in Cruz Bay, where day three of the workforce summit took place. The summit was designed to introduce St. John employers and those seeking job opportunities to services available through the Department of Labor.
Speakers at the St. John session mentioned the employment needs of the private sector as two major St. Thomas resorts recover from damages they suffered from hurricanes Irma and Maria in 2017. The first one — Frenchman's Reef — is expected to reopen before the end of 2022.
And according to discussions during a recent budget hearing of the 34th Legislature Committee on Finance, there are also hundreds of vacancies within the V.I. government itself. But according to a 2020 publication from the U.S. Small Business Administration, the majority of private sector businesses in the territory have fewer than 20 employees.
A 2018 Liberty Street Economics report published by the Federal Reserve Bank of New York said 4,500 jobs were lost in the territory between August-November 2017. By the following year, 600 jobs were recovered, the report said. Results from the U.S. Census 2020 said the Virgin Islands lost 19,259 inhabitants from the previous count in 2010.
Presenters at the Friday workforce development session acknowledged the need for job growth in both the public and the private sectors. Moderator and business consultant Mike Fazio said this week's sessions were held to help businesses of all sizes.
"We are always trying to do a better job to reach out to employees and the business community as well," Fazio said.