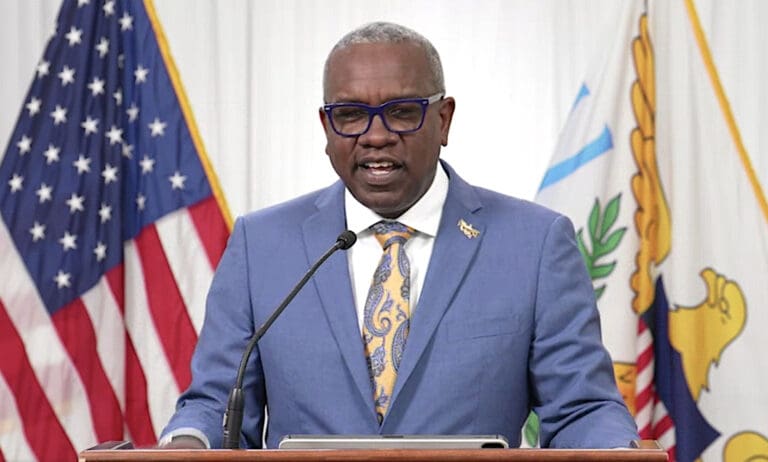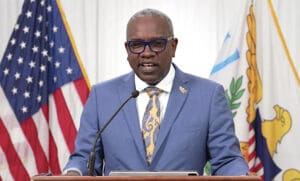 Gov. Albert Bryan Jr. said Thursday that horse racing would soon return to the U.S. Virgin Islands, five years after twin hurricanes obliterated the Clinton Phipps Racetrack on St. Thomas and St. Croix's Randall "Doc" James racetrack.
Bryan signed an agreement with VIGL that clears legal obstacles to reconstructing the "Doc" James racetrack, he said. The agreement sets a timeline of benchmarks to ensure VIGL's construction of the St. Croix track proceeds as quickly as possible.
VIGL also agreed to end its involvement in rebuilding the St. Thomas track, which will now be managed solely by Southland Gaming.
Bryan said Thursday's agreement ended disputes going back pre-storms to 2016 when VIGL struck a deal with then-Gov. Kenneth Mapp. That agreement snagged on regulatory issues in the Coastal Zone Management Commission, Board of Land Use Appeals, and objections by the Federal Aviation Administration.
"As soon as we got into office we started on this quest," Bryan said at a midday press conference.
"When we saw this first, initial agreement with Gov. Mapp back in 2016 — even though I was running against the governor at the time — I thought it was good for the Virgin Islands," he said. "But that agreement was fraught with contention and none of us knew all the barriers it would meet."
Bryan said lawsuits started immediately after the 2016 agreement was signed. Bryan started the process of resolving those legal issues in 2021.
The timeline for repairs remains difficult to predict as it depends on permitting, Bryan said. He hoped work would start in a few months. Repairs that do not need permitting would start immediately, he said.
Bryan said he prioritized the track repair because Virgin Islanders told him it was important.
"People want events to go to. People want to go to safe venues where they can carry their kids. Our seniors need things to do, too. And that's why we've invested heavily in the sports and recreation piece," Bryan said. "Look for a lot more coming from us."