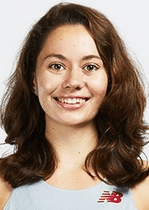 Virgin Islands Track and Field and Cross-Country Team member Rachel Conhoff, a junior at Ursinus College, continued her cross-country season at the Dutchmen Invitational at Union Canal Tunnel Park in Lebanon, Penn., on Sept. 10.
Conhoff finished 2nd in the 5K race in a field of 190 runners while setting a personal record of 18:47. She was the first Ursinus College runner to cross the finish line, helping her team to 2nd place in the team standing behind the Navy team.
Conhoff's next race will be the Hornet Harrier Invitational in Winchester, Va., on Sept. 24.