The new Tax Collector's Office website offers vast capabilities to search properties by owner, parcel, or common address, compare land values and sales histories, view and print current and historical tax payments, apply for amnesty, or request a tax clearance certificate. You can't pay your bill, however. Not yet.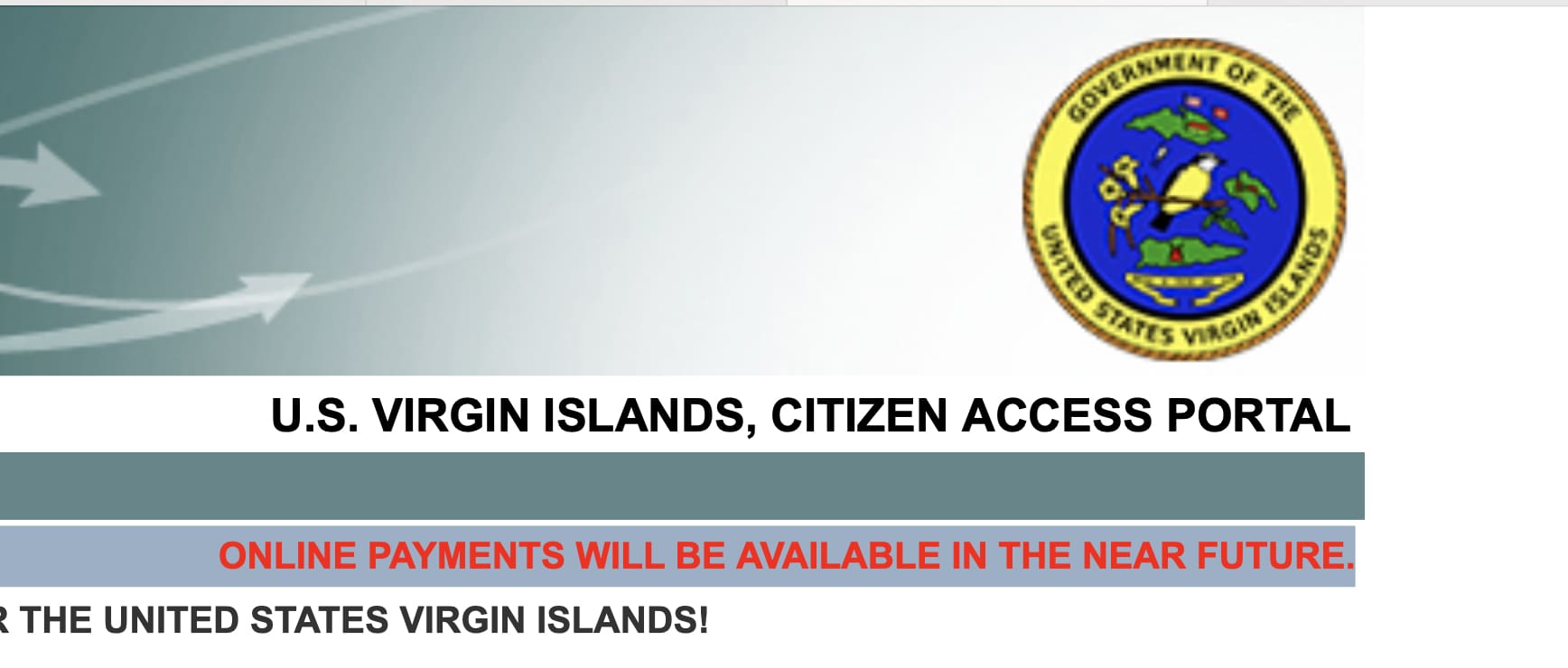 Anyone looking to pay their Virgin Islands property tax online early this week ran into a message in red, all-caps: ONLINE PAYMENTS WILL BE AVAILABLE IN THE NEAR FUTURE.
Brent Leerdam, the territorial tax collector, said the problem was being addressed and hoped it would be done by the end of the week. But this was not a promise, he cautioned.
"I'm not going to tell you something that's not so," Leerdam said. "We went live with the new system June 1 and found out that we needed to do some more to get this new payment processor online. We had to do some legal changes and so forth. We're at the very end of it. It has to be the last couple of days if it's not happening right now. But I do expect it's going to be before the end of this week."
The deadline goal is for the system to be fully operational well before the Aug. 31 property tax due date, he said.
"We just want to make sure this piece is together. We've been sending folks single-use credit card authorization forms so they can still make the payments rather than using snail mail. But we're trying to get this up and running," Leerdam said.
The new system will be able to accept payments by Discover and American Express in addition to MasterCard and Visa, he said. Property owners living outside the territory will be able to work out payment plans or apply for amnesty without having to come to the territory or call.
"That's a big plus. A lot of people have family members who have property who have gotten in arrears. They'll now be able to easily do a payment plan online and take care of that before we come around to final collection actions," Leerdam said.
The increased access to online services and property information from the tax assessor's office gives Virgin Islands property owners or prospective buyers unprecedented tools, he said. Owners of abandoned homes and properties long left fallow can now easily see what is owed and make payment plans without even being in the territory.
"You have granular transparency that we've never had before," Leerdam said. "The amount of delinquent properties has increased, so one of our focuses here was to, first, make sure that we have a function system that people can use to advance the cause; the second was to educate people as to their rights and responsibilities."
The idea for the new website was to make researching and paying taxes as easy and user-friendly as possible. No need to come to the office; no need to call, he said.
"We're very proud of it. It was a big snafu that this payment processor didn't come online with the rest of the portal, and we had to put that note that payments can be made in short order. But we hope this is the last week and that from the beginning of next week, hopefully, we'll be singing a different tune," Leerdam said.