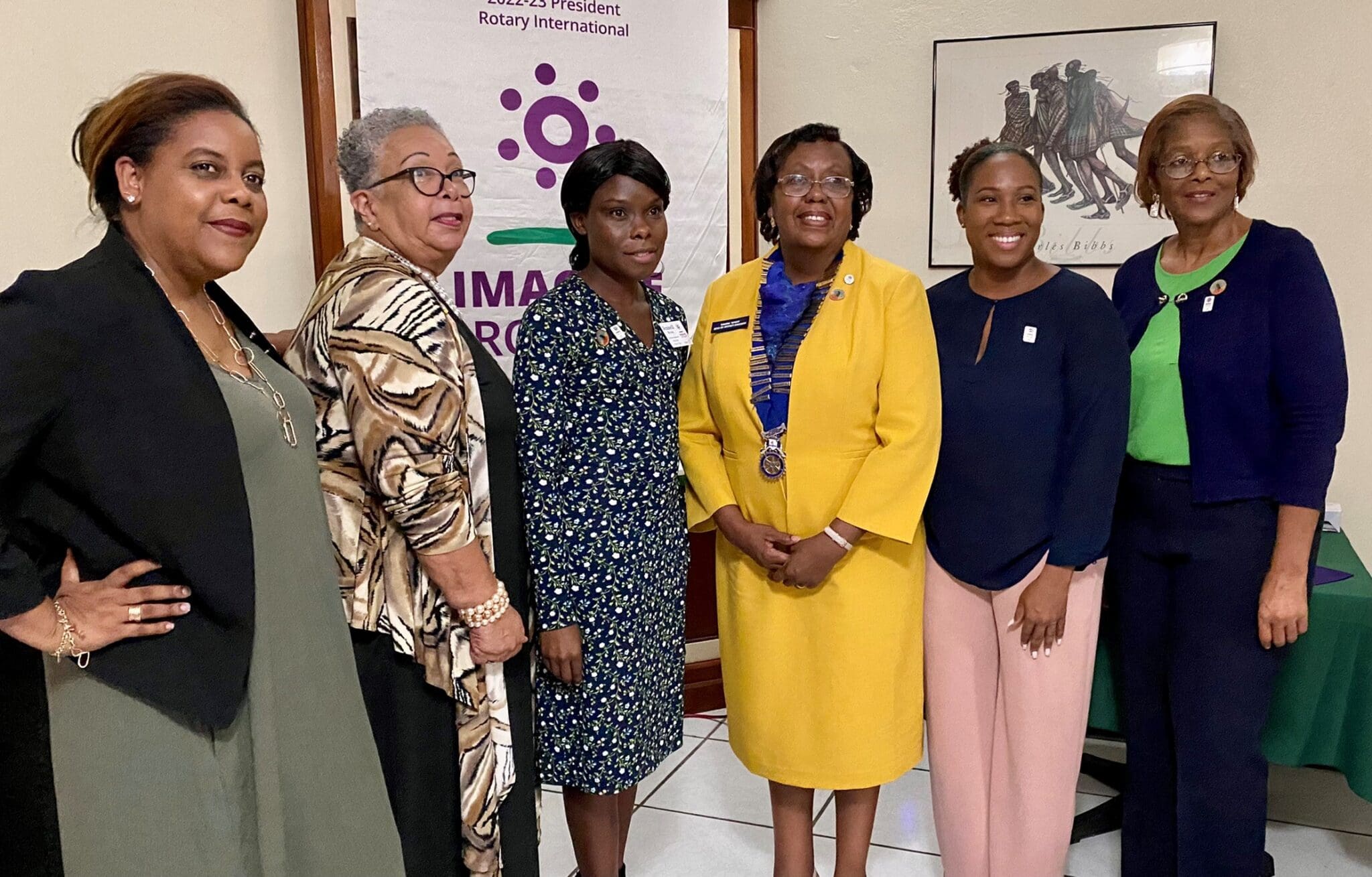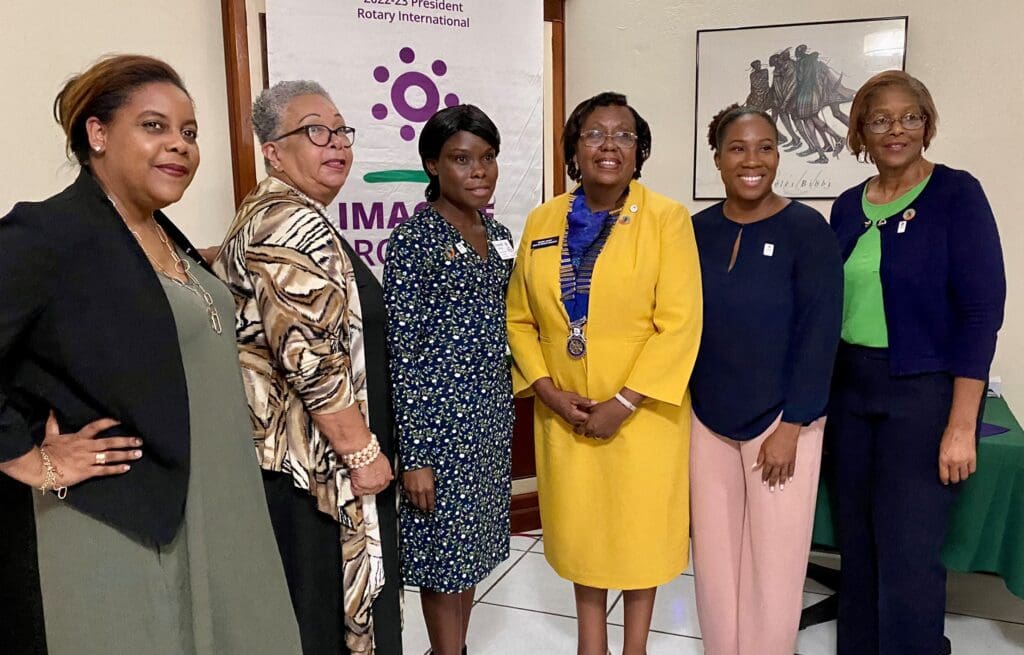 Rotary District 7020 Governor Deborah Howell visited the St. Croix Rotary Clubs this past week meeting with the boards of directors, visiting project sites, and culminating the visit with a District Governor's Dinner with St. Croix Rotarians.
DG Deborah Howell was born on St. Thomas and raised on St. Croix.  She is a graduate of the University of the Virgin Islands with a BA in Business Management, Central Michigan University with an MS in Administration, and the United States Army War College with an MSS in Strategic Studies.  She is a retired brigadier general in the Virgin Islands National Guard having served for 36 years and retired after serving as the adjutant general.
As District Governor she is required to visit all the clubs in District 7020, which consists of 10 countries including 16 islands spanning the northern Caribbean: Jamacia, Cayman, Turks and Caicos, Bahamas except for Grand Bahama, Haiti, US Virgin Islands, British Virgin Islands, Netherlands Antilles (St. Maarten only,) and the French West Indies (St. Martin and St. Barthelemy.) Howell is expected to complete her visits to the 88 Rotary Clubs and 56 Rotaract Clubs in the District by Dec. 31.
"This week I began my official District Governor's visit to my home island of St. Croix," said DG Howell.  "The purpose of the District Governor's visit is to provide resources and motivation to the clubs. District governors provide preliminary assessments on how they are performing and functioning as a club and review/analyze the impact of Rotary in the community," she said.
DG Howell, during the DG Dinner with members from all the clubs, expressed her desire to see the four clubs do more joint projects to increase Rotary's impact on St. Croix. She informed the membership that all four clubs are in good standing with Rotary International and are considered vibrant clubs.
The first joint project for the clubs this year will be the World Polio Day celebration.  So far, the clubs are planning on lighting Government House in red, showing Dare to Dream – How Rotary Became the Heart and Soul of Polio Eradication, and other educational activities.  Polio eradication is Rotary International's primary external focus. Rotary has contributed more than $2 billion and countless volunteer hours to immunize more than 3 billion children in 122 countries. In addition, Rotary's advocacy efforts have played a role in donor governments' decisions to contribute more than $10 billion to the effort. Within the Global Polio Eradication Initiative (GPEI), Rotary's focus is on advocacy, fundraising, volunteer recruitment and awareness building.
Rotary International is a worldwide organization with 1.4 million members in clubs in over 46,000 clubs in 194 countries.  This year, Rotary has its first female president in its 117 history, Jennifer Jones.  She is a member of the Rotary Club of Windsor-Roseland, Ontario, Canada.