With the arrival of horse trainer Chantal Corminboeuf, the inmates at John A. Bell Correctional Facility (formerly Golden Grove) are closer to learning enough about horses to find good jobs upon their release — the main point of the Elite Program.
Corminboeuf relocated to St. Croix from Canada in May to become an employee of the V.I. Bureau of Corrections. She will teach the Elite Program, a training course in horse care and equine training for a number of inmates.
The first horse for the project was selected last week, and Corminboeuf worked with her – Luna, a Paso Fino – while she spoke to the Source.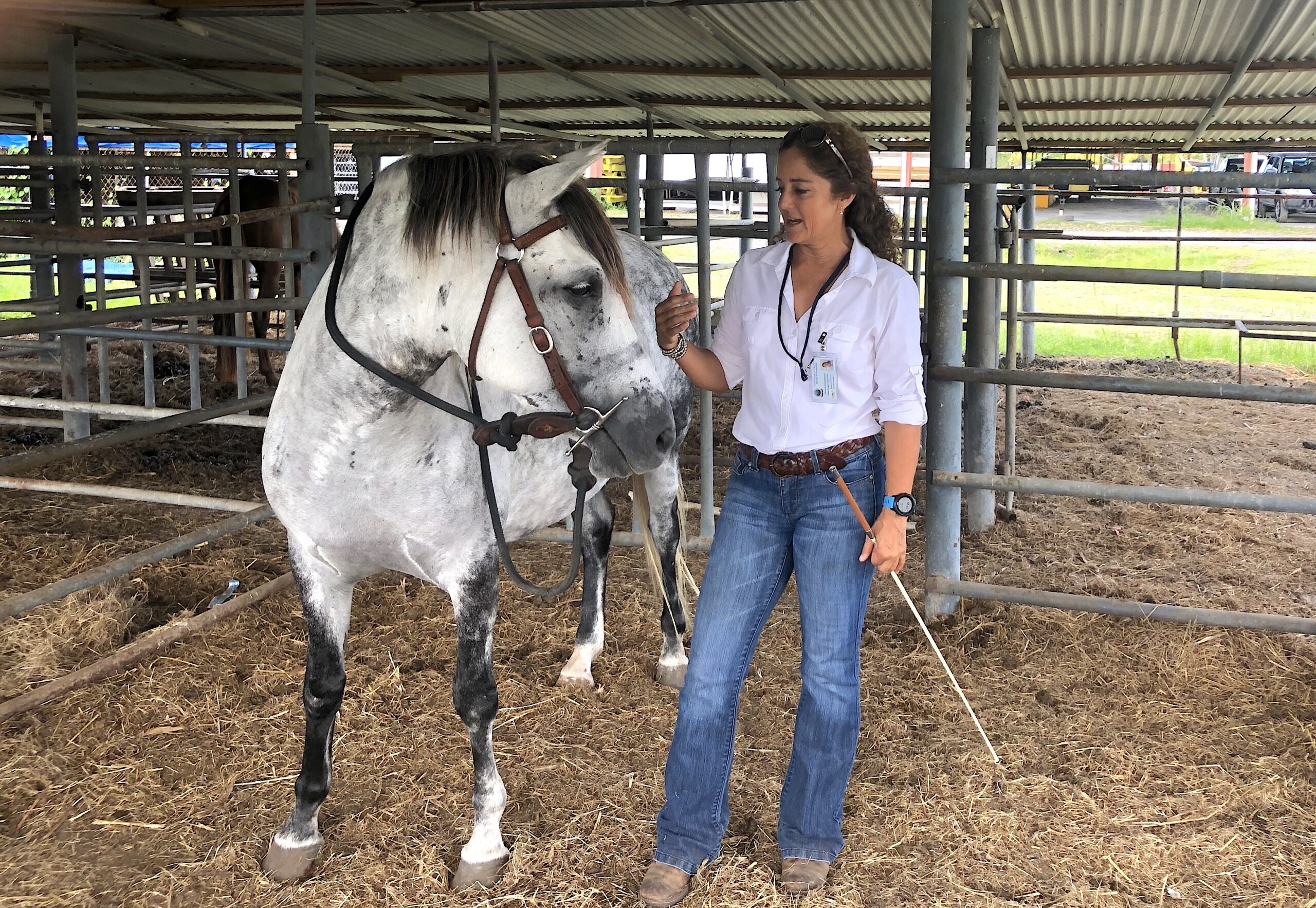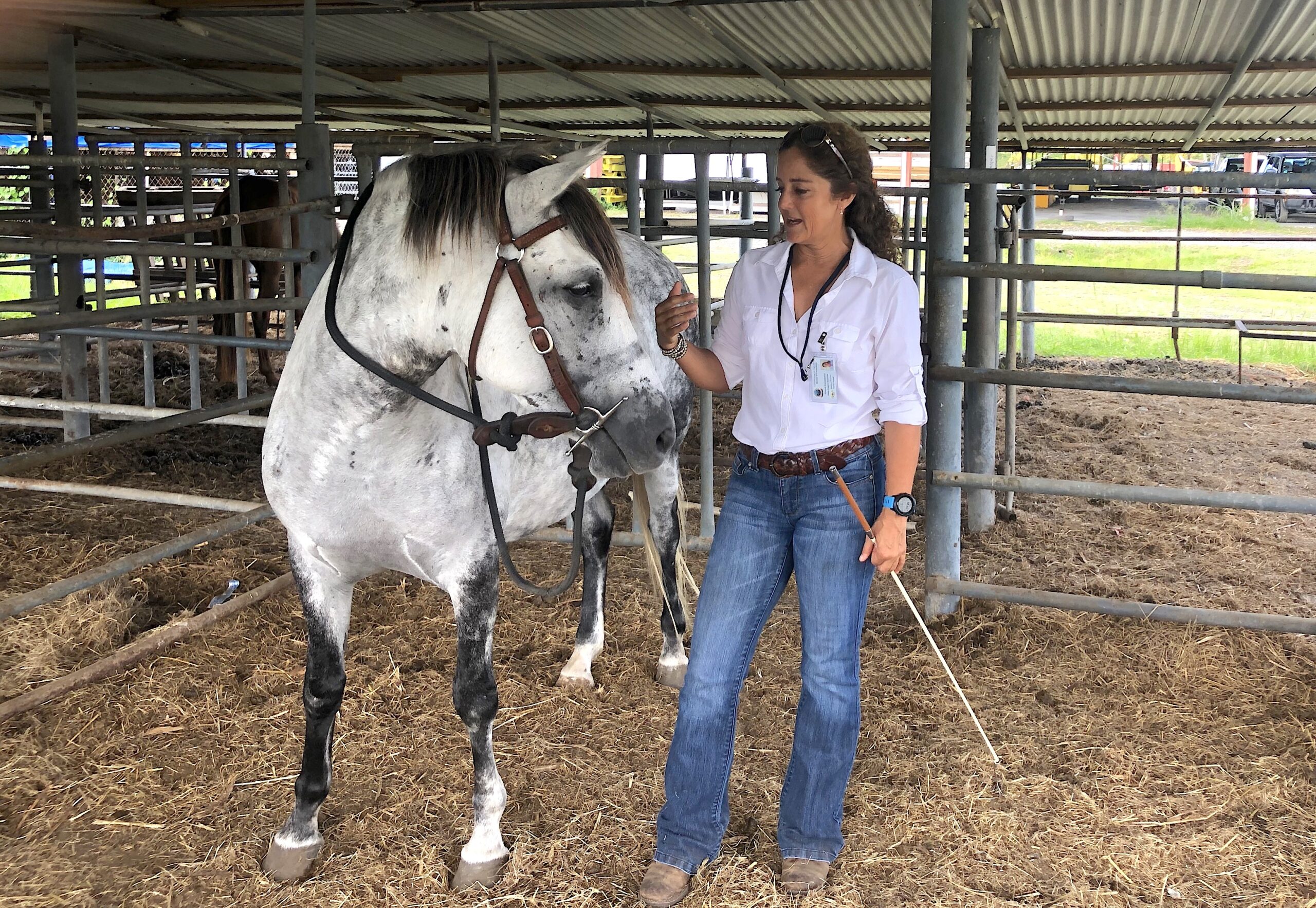 Luna is large compared to most of the breed. The Paso Finos evolved from horses imported from Spain to the Caribbean decades ago and can be recognized by their gait. Corminboeuf said she wanted to purchase the horse, but owner Jonathan Santiago said he changed his mind and doesn't want to sell her now.
The horse and trainer have communicated enough in just a week so that the horse follows several new commands with touch and will even back up and sit on a bale of hay. (An example of her expertise is the award-winning Budweiser commercial in 2013 when she trained the Clydesdale horses.)
"I don't work horses to make them sweat. I make them sweat in the brain," she said.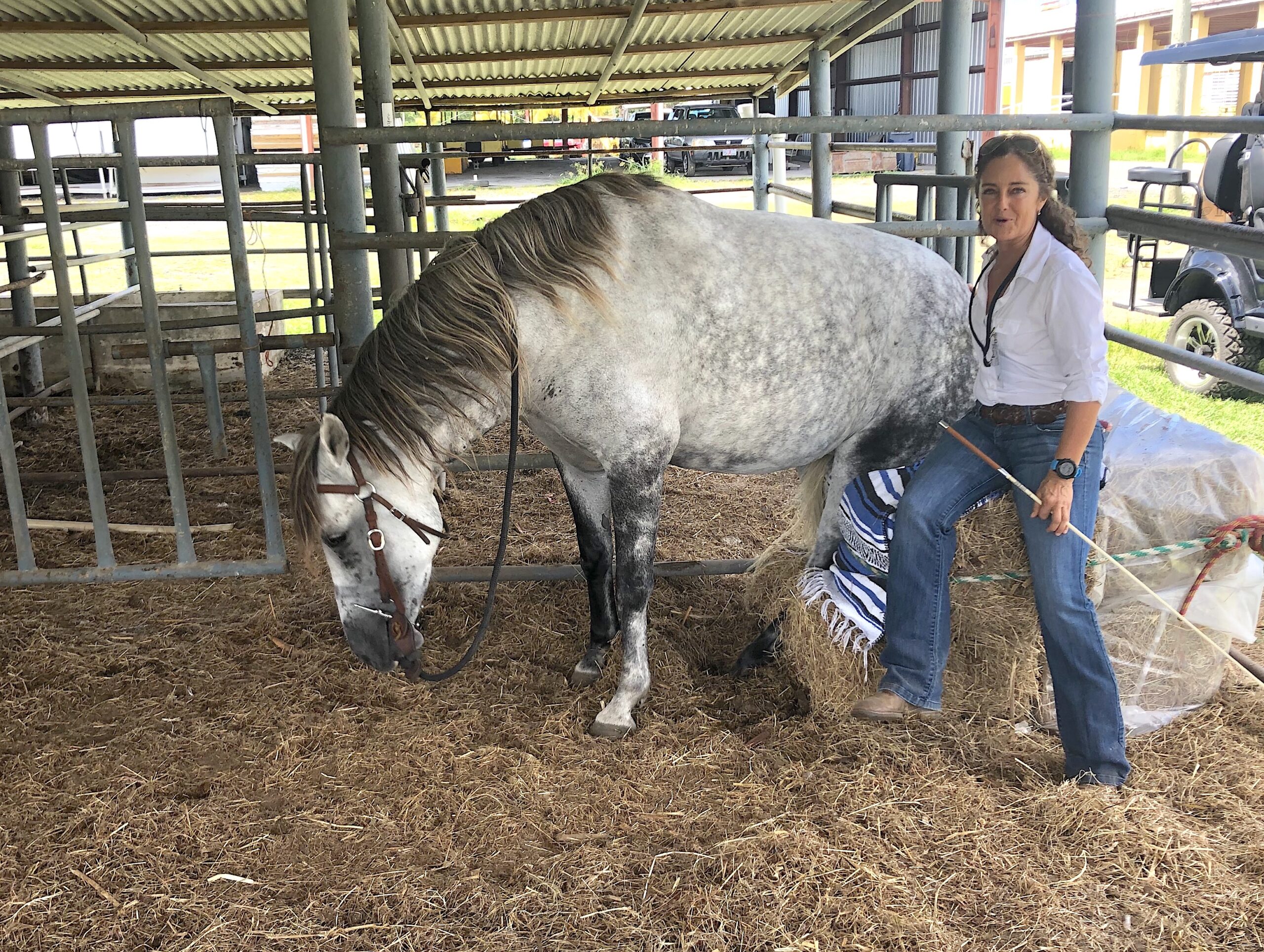 The horse expert will look for retired racehorses for the class and also wants a donkey to keep away roaming dog packs.
Before the classes can begin, a riding ring, a paddock, and a barn are under construction to accommodate the classes and shelter the horses. Eventually, up to a dozen retired Thoroughbred horses will be stabled there.
Corminboeuf said the course will begin with classroom instruction and end with a test for certification. She will teach inmates equine physiology, psychology, and nutrition. They will learn how to communicate with, and train horses as well as recognize and treat injuries. Inmates will clean stalls and tack, groom horses, and provide health checks.
"They will learn to walk with respect for the horse. With respect, we maybe will ride," she said.
Testamark and her staff will select the inmates to participate in the program. Corminboeuf said she is glad not to be involved and will not review inmates' backgrounds. The only restriction is that no sex offenders be allowed to take the class. The program will help inmates find good-paying jobs after they become certified.
"Eight out of 10 succeed and never go back to jail," Corminboeuf said.
Eventually, the equine team will work with farmers and hope to create competitive riding programs, training for jockeys and backstretch workers, equine therapy programs for disabled people, and educate students and at-risk youth about horses.
The Elite Program is part of the Brighter Futures program started by BOC director Wynnie Testamark to provide a professional vocation, teach life skills, good communication, and help inmates re-enter society successfully.
The Elite Program is a collaborative program between the BOC and the V.I. Equestrian Equine Theraphy Project, Inc., founded in 2019 on St. Thomas by Carolyn Smith. The Elite Program has been operating for 30 years and now is in 10 prisons across the country.
Related Link: