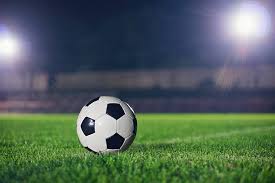 Throughout the U.S. Virgin Islands, the comments are that the game of soccer is on a positive trajectory. Interest in the home team, the Dashing Eagles, was evidenced by the sizable crowds at the recent home matches held at the Bethlehem Soccer Complex and increased following on social media platforms!
Over the past decade the USVI Soccer Association has been using the game of soccer to unify and educate our community through youth developmental programs.  The current squad of 23 young men representing the USVI in the 2022/23 CONCACAF Nations League is comprised of many players who have come through grassroots soccer programs, academies and clubs based throughout the territory.  The CNL is an initiative aimed at providing more competitive games on a regular basis for the senior men's national teams of Concacaf's 41 affiliates. More playing time leads to better competitions and more lovers of the 'beautiful game.'
During the four matches of the first round of this year's competition, the Dashing Eagles tied with St. Maarten 1-1, beat Turks and Caicos 3-2, and lost two games to Bonaire, 2-0 both times.  When the tournament continues during the March 2023 international break, the team will play Turks and Caicos Islands away and St. Maarten at the Bethlehem Soccer Complex.
The USVISA Technical and Performance departments will take the time off to refine the programs, policies and procedures that have been in development since 2018.  The focus of these policies and procedures are designed to support the change of our soccer culture, which is needed to go the next level.
The USVISA Secretariat, invites you to come on this journey with us. By making soccer more available throughout the territory, we hope to provide many options for a better life and a more unified community. At the end of the day, it is not all about winning results but also about affecting the lives of others in a constructive manner.
For more information on the USVI Soccer Association programs, contact the USVI Soccer Association office at 719-9707 or email us at usvisoccer@gmail.com. Follow us on Facebook at: USVI Soccer Association
United States Virgin Islands Soccer Association (USVISA)