The Walter I.M. Hodge Pavilion housing community on St. Croix — badly damaged in the hurricanes of 2017 — is slated for a $116.7 million rehabilitation.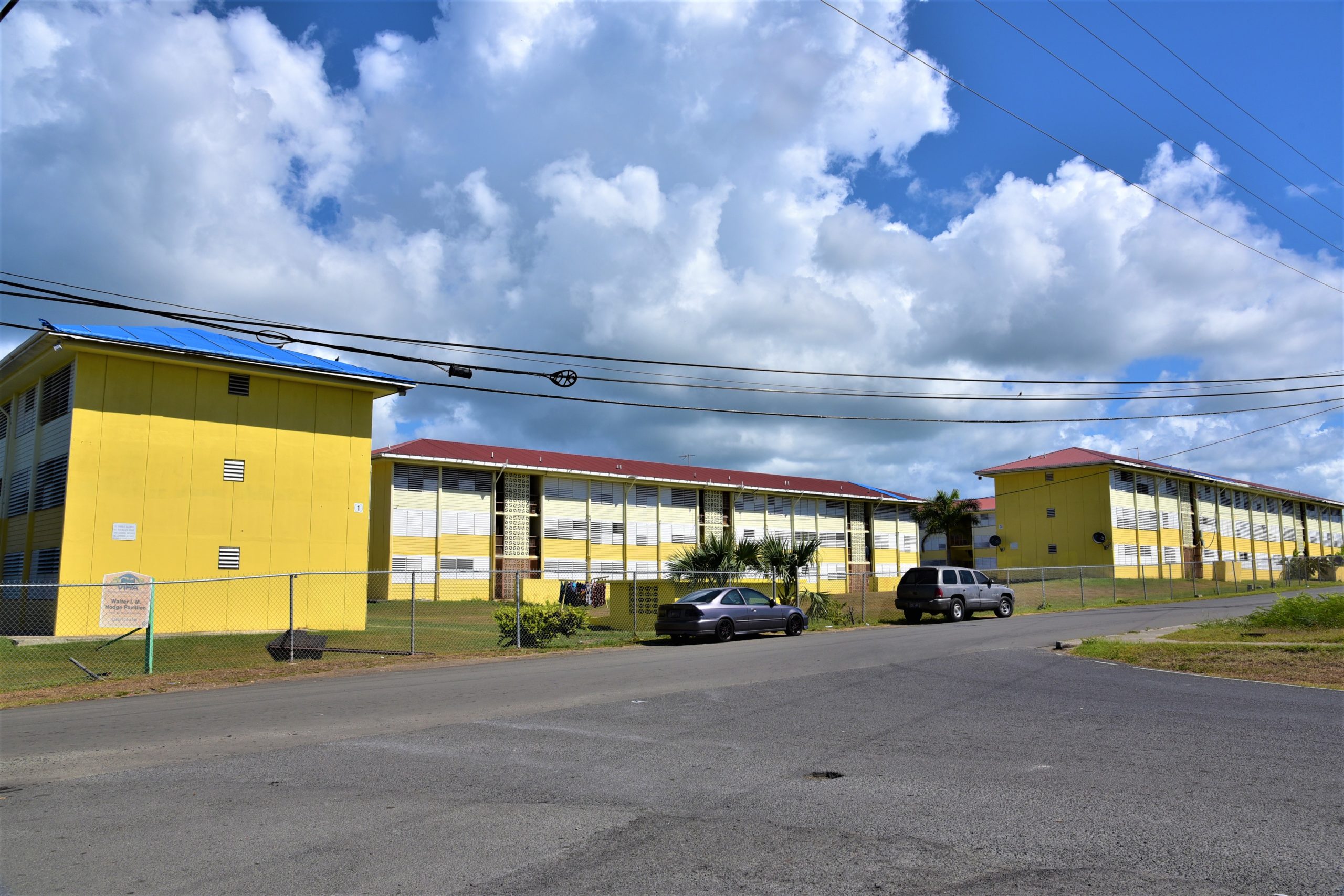 The U.S. Department of Housing and Urban Development announced Tuesday that its Office of Multifamily Housing and the V.I. Housing Authority have finalized a transaction to fund the rehab of the 248-unit community in Frederiksted under HUD's Rental Assistance Demonstration program.
According to Government House, which will hold a groundbreaking ceremony for the project on Friday at 10 a.m., it will preserve affordability for residents, modernize the development, and strengthen the site's resilience to natural disasters.
The government is partnering with New York-based real estate firm MDG Design + Construction on the project. According to its website, the company constructs and manages high-quality, affordable housing and is an expert in property management, construction, development, and design.
The Walter I.M. Hodge Pavilion, constructed in 1971, includes 20 residential buildings and one community building. As part of the conversion, the property will transition from public housing to Section 8 project-based rental assistance, said HUD.
When complete, the community will be owned by Walter I.M. Hodge RAD LLC and MDG Development Owners LLC, with the ground leased from Virgin Islands Housing Authority, according to HUD.
Flying debris and flooding during hurricanes Irma and Maria caused 58 percent of the units to become vacant, said HUD. According to Tuesday's announcement, the buildings will be hardened against future storms, and landscaping and site plan improvements will naturally protect against water intrusion and damage.
Resilience improvements include roof and shear wall reinforcement to withstand hurricane winds, hurricane-resistant doors and windows, and aluminum louver systems, HUD said. "Partially underground electrical lines will reduce the chances of power outages, and backup generators will provide critical energy should one occur. An existing cistern system will be upgraded to capture and treat rainwater, and solar panels will be installed, allowing the buildings to efficiently harness and preserve natural resources. The site will also be transformed through beautification measures and improved community spaces," according to the release.
Buildings will be upgraded by replacing most major systems, improving site amenities, and incorporating materials and design principles for greening and climate resilience, said HUD. Units will feature new apartment bathroom and kitchen interiors, asbestos and lead abatement, and additional measures to preserve resources, enhance hazard resilience, and reduce utility costs, it said.
The project is the first of the Housing Authority's long-term plan to renovate and rebuild its affordable housing portfolio throughout the USVI, said Government House. According to HUD, the need is great on St. Croix, with an existing waitlist of more than 764 families.
Through the RAD program, projects funded under the public housing program convert their public housing assistance to project-based Section 8 rental assistance, said HUD. Under Section 8, residents continue to pay 30% of their income towards rent, and the housing must continue to serve those with very low and extremely low incomes.
Residents must be notified and consulted prior to the conversion and are given a right to return to assisted housing post-construction so that the same tenants can enjoy the newly preserved and improved apartments and maintain the same fundamental rights they had as public housing residents, according to HUD.
The department said the RAD transaction includes a construction budget of $73.3 million ($295,000 per unit) fully financed through Low-Income Housing Tax Credit Equity funding; Merchant Bank of Indiana commercial construction financing; Community Development Block Grant – Disaster Recovery funding; and the Federal Emergency Management Agency through the Public Assistance Program.