Friday, June 3, the "En nuestra piel Cuir: Cuba y Puerto Rico" exhibit opened at the Caribbean Museum for the Arts showcasing a selection of photographs taken over a period of 10 years by celebrated photographer Byron Motley. "In Our Queer Skin, Cuba & Puerto Rico" can be viewed through July 9 at the museum's upstairs gallery in Frederiksted, Tuesdays through Saturdays, 9 a.m. to 4 p.m.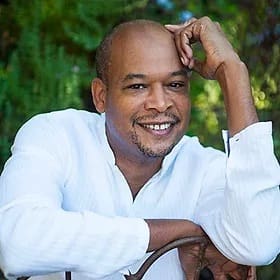 Motley is a sought-after singer, songwriter, filmmaker, lecturer, and photographer. His photography has been featured in Vanity Fair, The Advocate, New York Daily News, and Los Angeles Times and has been shown in galleries, libraries, and museums in the United States, Puerto Rico, Europe, and Cuba. This exhibit is part of the collection in Cuba sponsored by the United Nations Cultural Fund, Centro Nacional Cubano para la Educacion Sexual (CENESEX), and the Embassy of Spain in Cuba. 
Puerto Rico native Wilfred Labiosa is responsible for securing and curating the exhibition, which is on loan from the United Nations. The entire exhibit can also be seen online at www.cmcarts.org.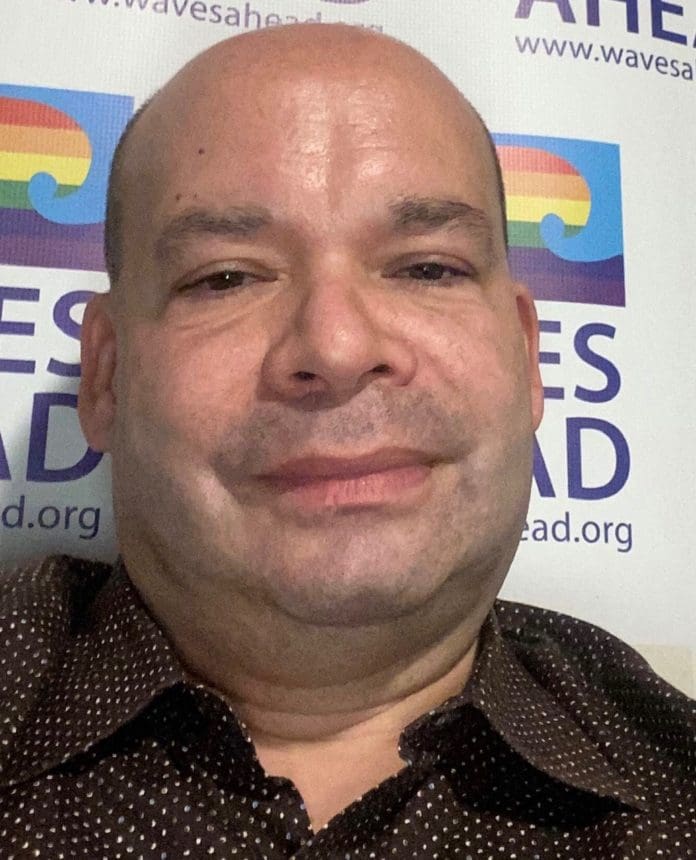 "This is a 'big deal' for us to have such an impressive exhibition loaned to us here on St. Croix. The response has been phenomenal with over 200 visitors since the opening," CMCArts manager Jay Weiss said. 
Expressions of freedom, equality, diversity, and humanity are celebrated through the images in this exhibition. 
Today LGBTQ+ people have rights and are protected under the law, although there is still just one governing political party in Cuba. The LGBTQ+ community wants to see how things will change when the new family code (that includes same-sex marriage and adoption rights) is voted upon, but for now, Cubans can live in their LGBTQ+ skin.
Cuban revolutionary Vilma Espin, spouse of Raul Castro, was the first to address the public health concerns of the LGBTQ+ community as an ally. There are many photographs in the exhibit of Mariela Castro-Espin, PhD., daughter of Castro and Espin. She is considered, by many, the mother of the LGBTQ+ movement in Cuba.
In Puerto Rico, the oldest colony in the world ruled and governed by the United States, the LGBTQ+ community has made many strides but is still fighting for equality and respect under the law and within society.
In the exhibition, artist Seil Roman of Puerto Rico takes "straight" cultural images and turns them into diverse queer-positive images portraying the hatred towards the LGBTQ+ community.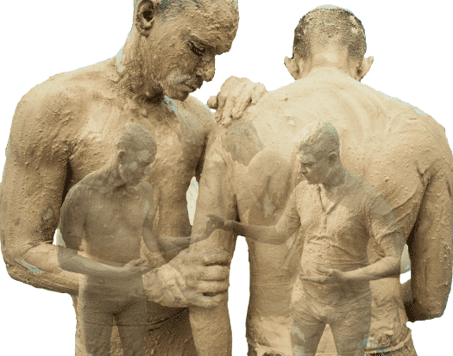 Other artists from Cuba and Puerto Rico included in the exhibit are Jibaro Cuir, Rafael Tufino (1922-2008), Jose Melendez Contreras (1921-1998), and Susana Trueba.
St. Croix Pride sponsored the Cuba and Puerto Rico exhibition in conjunction with Pride Month. Gene Rotter organized the first three Pride Month exhibitions with local artists, also sponsored by St. Croix Pride. 
President Bob Palmatier shared a bit of St. Croix Pride's history with the Source. "Our first 'Pride' event in the V.I. was in 2014 in my front yard with many of my neighbors, which grew to 75-80 folks attending and giving their voluntary donations to Liberty Place on St. Croix in support of their anti-bullying and homeless work. We've had events every year since 2014. Pride moved its activities from the months of June to October to September. When hurricanes Irma and Maria intervened, we moved back to June," he said.
The first Pride parade in the Virgin Islands in 2018 gained international recognition, and there was some opposition. Gov. Albert Bryan Jr., Lt. Gov. Tregenza Roach, and Delegate to Congress Stacey Plaskett joined the parade that year. The first Pride parade in Christiansted was in 2019, and it was a huge success. Although the COVID-19 Pandemic put a damper on activities in 2020 and 2021, St. Croix Pride continues to celebrate Pride Month, Palmatier said. 
CMCArts will host an "Anti-Hate Forum" on June 25, 1 p.m to 4 p.m. The hybrid panel discussion will be followed by a question and answer session. Register at cmcarts.org, click on events and RSVP to attend online via Zoom or in-person. A Zoom link or the in-person link will be sent to attendees. 
CMCArts Director of Development Lavonne Wise is "super excited for us to have this conversation with activists and spiritual leaders both locally and internationally." 
Wise said it will put some light on the people who are doing the good work here.
Confirmed panelists are the Rev. Lisbeth Melendez, the Rev. Julie Johnson Staples, Dr. Wilfred Labiosa, former Sen. Diane Capehart, Scott Hensley – Community First, Jamillia Edwards – OneLuv, Inc., and Indira Liebert – Liberty Place. 
"While we don't experience the same kind of vitriol other Caribbean islands and people from other places do – there's still vitriol and hatred – there's still a problem, especially for the young people," Wise said. 
The documentary "Ahead of the Curve" by Jen Rainin will be shown. Refreshments will be provided, and networking is encouraged.
Wise attended the 2021 Outright International UN Religion Fellowship and was offered a grant that could be used to make an impact in the community. CMCarts and the fellowship grant will sponsor the forum. 
For more information:
Contact CMCArts at 340-772-2622.