St. Croix author Valrica Bryson is creating her memoir in a series of children's books. The former Director of Cultural Education of the U.S. Virgin Islands is directing her knowledge of cultural education in the publication of books for the youth.
"Rica & the Tamarind Tree" is the first in the ongoing series that introduces the reader to Bryson's native Aruba and her childhood on the island of St. Croix as she describes the geography, the similarity of the vegetation, and the sandy beaches of both islands in the Caribbean.  
Rica's siblings join her as they explore and run through pastures and sandy beaches, climb trees and pick delicious fruits, and take bicycle rides through the estates on St. Croix — all in the days of summer when they are out of school. The story is inspired by events in the life of the young protagonist. 
The genuine camaraderie of the siblings shows up in their quest for tamarinds in this first book of the series. The trio ventures out for the tree with the sweetest "Tamans," and Rica, in her youthful knowledge of local fruit, knows that the sweetest is at the very top. They are all cautious in their climbing, and Rica knows the higher you go, the sweeter the fruit. 
Bryson's memoir series is published by Yohance Henley. She collaborated with authors Julio Petersen III and Howard Peters. Akimo Lionel is the illustrator. Paulina Croskey is the editor. A book signing for "Rica and the Tamarind Tree" is expected on St. Croix in September 2022.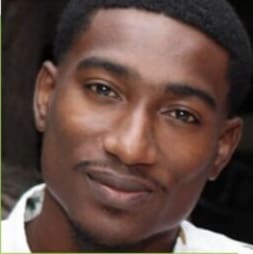 Henley is the author of four books and has self-published three. He is the guidance of a group of self-published authors who come together to help each other. "Together, we help one another with different tricks, hints, advice, motivation … all that kind of stuff to become an author," Henley said. When someone is interested in becoming an author, Henley gets the person started with a consultation to see if the commitment is there. 
Most people have the words already, Henley said, and with some groundwork going, and with each step going forward, within two to three weeks of counsel with him, the book is finished. "Once the proof copy is reviewed, and we fix any blemishes we don't like, we have a final copy, and then the book is ready to launch." 
This process is only for committed individuals who want to make a difference and are willing to do it in a writing environment that is the Caribbean, Henley said. "Island Books Group has been meeting for about two years now with a central group of six positive, interactive, participating authors who are willing to put out work, who are willing to get together a series of books so there can be a plethora, a library of active writers that are still alive, that are still amongst us." Henley wants to give the group visibility so that folks can see, feel and touch and think … hmm … maybe I can write a book, too. 
"Back in the day, the books we read in school were by authors from the Virgin Islands who have passed. We either don't know them, they're not from the islands … and even if they were, they're not from our islands. They're not here anymore," Henley said.
Julio Petersen III started a "Kid's Show" back in 2020 and began writing a series of stories about the adventures of Khari. The story follows a local Crucian boy and what his life might look like. Petersen published his first book with the help of Bryson in editing the story. Last month, Henley helped him to format the book, get everything together and get it published. "I am so excited that these are stories that are being told and based around Virgin Islands culture and from different viewpoints. Every story is different. Khari's adventures are different from Rica's adventures, which are different from Yohance's adventures. We all have different writing styles, and different illustrators, but we are all helping each other to get stories out. We are all Virgin Islanders putting out these stories for the kids," Petersen said. 
Bryson wrote and illustrated an Anansi book, also published by Yohance Henley. It is slated for launching at the end of summer 2022. 
Bryson is a graduate of the St. Croix Central High School. She attended the Xavier University accelerated program and later transferred to the College of the Virgin Islands in 1982. Bryson earned a Bachelor of Arts Degree in Music Education in 1986, a Master of Arts Degree in Educational Technology in 2004, and a Doctor of Philosophy Degree in Creative Leadership for Innovation and Change in 2019. She is a 20-year veteran of the U.S. Army with honorable service.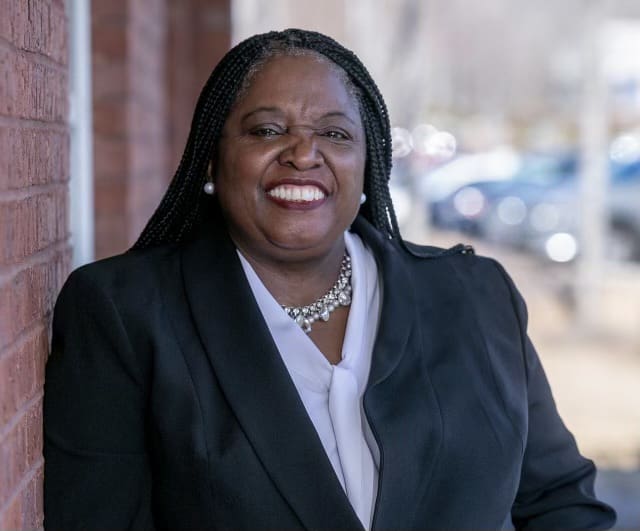 Bryson authored two books, "Crossing Path Framework I and II." She is the producer and executive director of the movies "Sarah and Addie" and "Sarah and Addie 2.0." The movies were in conjunction with the Virgin Island Public Broadcasting Station, WTJX. Bryson authored two teachers and two student workbooks aligned to the movies, "which aid teachers in their cultural responsiveness during their daily teaching and learning."   
Bryson wrote and produced the plays "From Then to Now Celebrating Our History through the Eyes of Our Children," performed in 2010, and "Revival of Quadrille," performed in 2011. 
Bryson's membership in the Alpha Kappa Alpha Inc. Mu Gamma Omega Chapter extends to the community and her humanitarian services.
"Rica and her Friends Them" is a memoir series that depicts Bryson's life as a child, teenager, and young adult growing up in the Virgin Islands.
Bryson is a resident of Atlanta, GA, and works with the Music and Arts Program teaching all instruments to students in-person in the state of Georgia during the school year. She is also employed by Proximity Learning, a company hired by the Virgin Islands to teach Virgin Islands history online. Her students are from Charlotte Amalie High School and St. Croix Educational Complex High School.  
For more information:
Email Valrica Bryson – culturalguru1@gmail.com
Website Valrica Bryson – lulu.com 
Facebook – Yohance Henley