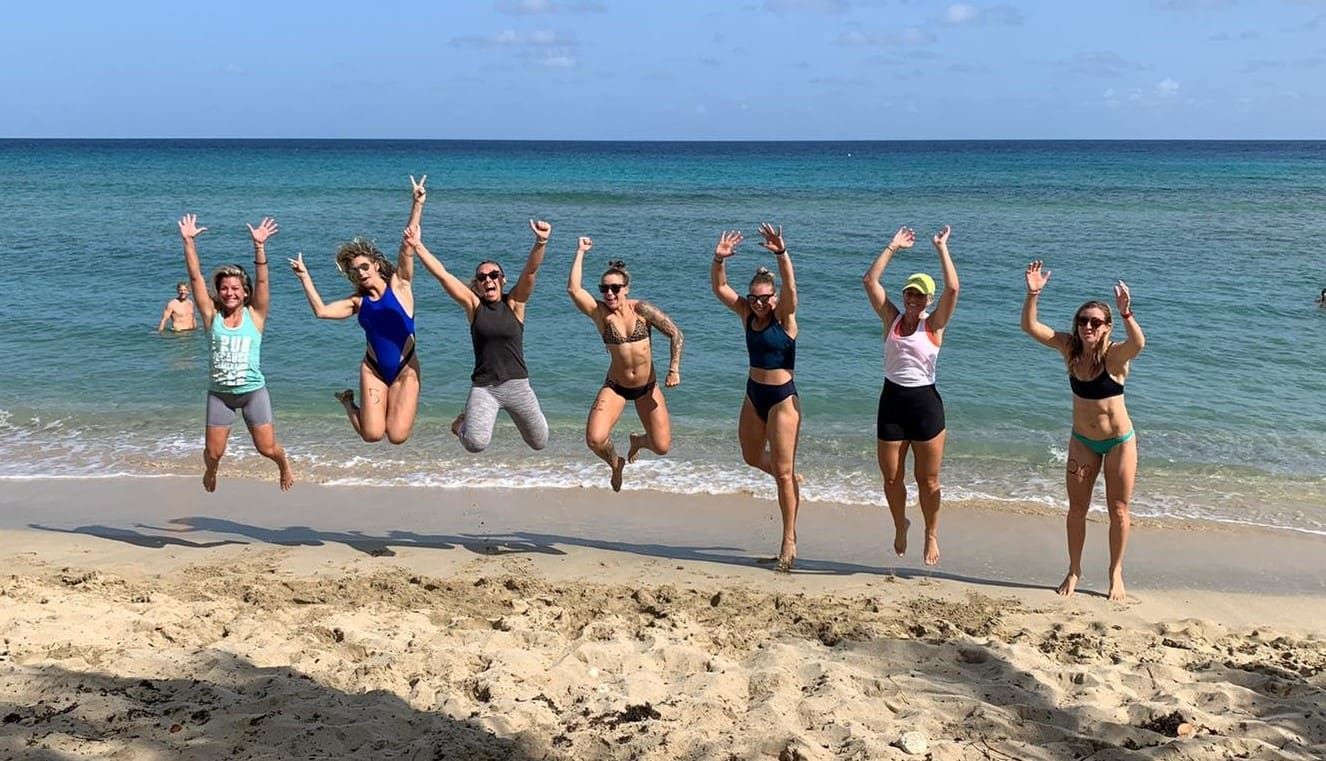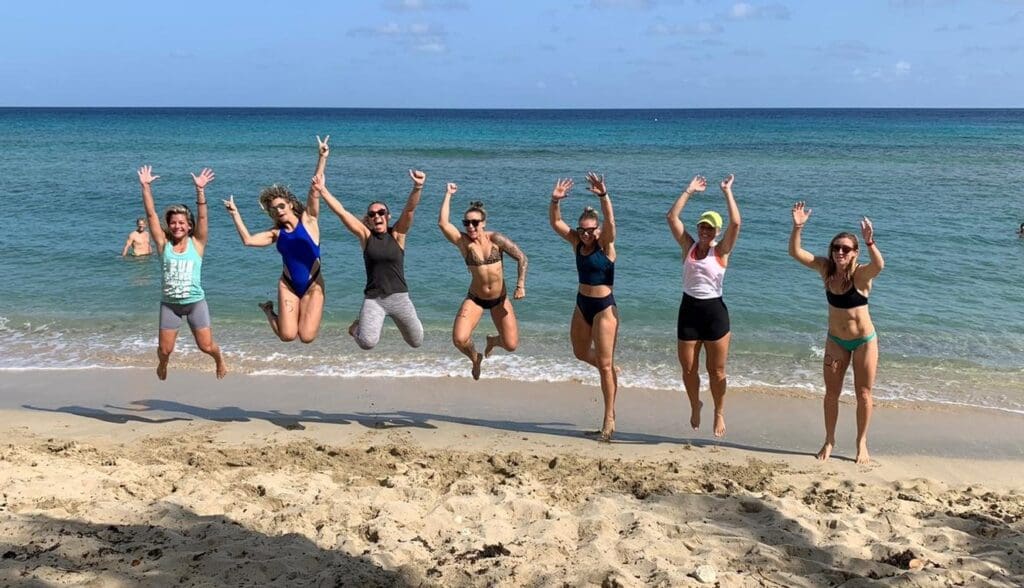 On Sunday, 62 "mermaids" made a big splash at Cane Bay Beach at the Mutiny Mermaid Mixer.  The first women-only relay event was held in 2011, when four friends (Dulcie Crowther, Jen Andrews, Theresa Harper and Heidi Snow) got together to plan a way to bring women of St. Croix closer together in an empowering, non-competitive yet active way.  The well-planned event included a short-distance swim of 400 meters and a flat 2-mile run.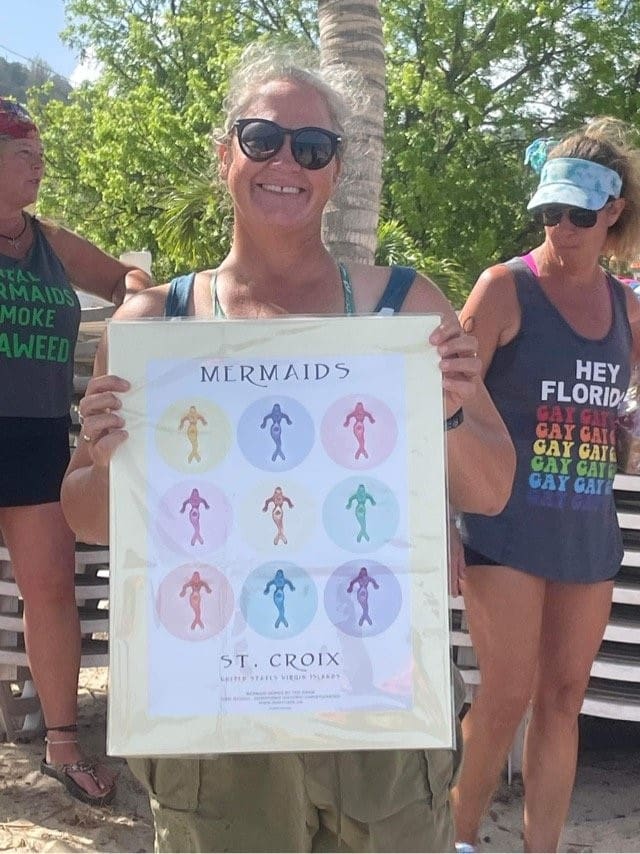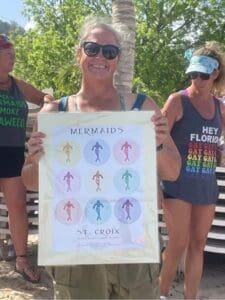 The original Mermaid Mixer committee, all of which were seasoned swimmers, marathoners and/or triathletes, wanted to organize a multi-sport event with short distances so that women of all abilities would be able to participate.  The foursome felt it was important to keep the swim and run short enough so that all participants would have a feeling of satisfaction upon completion.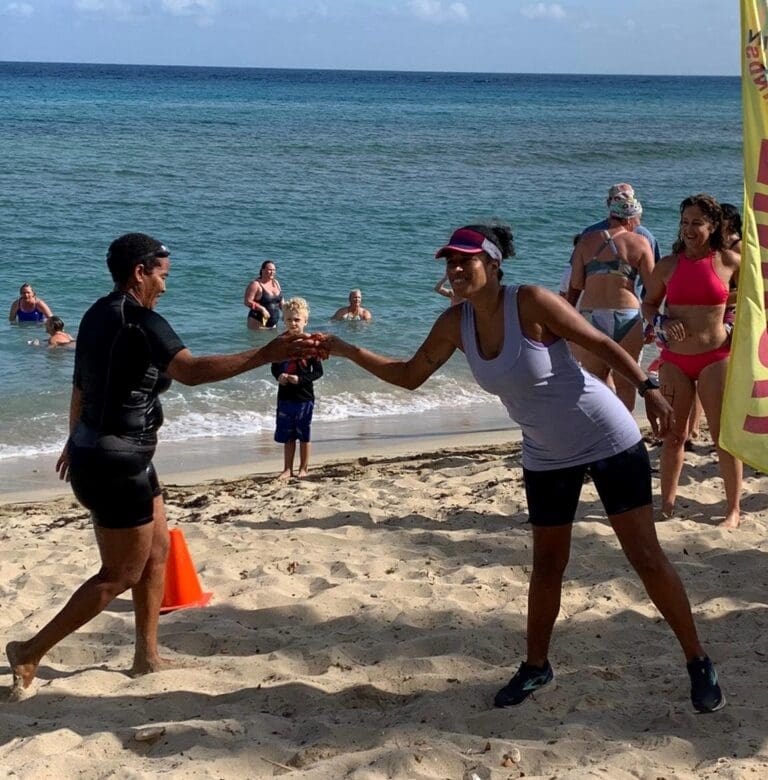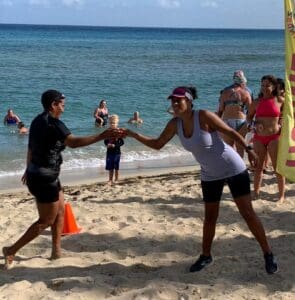 The 2022 version kept the same goal of bringing together women who may not have otherwise met and partnering them for some good, active fun. Each woman registered for the event as a swimmer or as a runner. Once onsite registration closed for the event, the new Mermaid Mixer committee (Dulcie Crowther, Theresa Harper and Allison Janusziewicz) randomly drew names from the swimmer bucket and the runner bucket in order to form a two-person relay team, until all names were drawn. On Sunday, 31 teams were formed.
At 8 a.m., the swimmers took on the 400-meter swim, then passed a wristband to their teammates who completed a 2-mile out-and-back course from the beach at Cane Bay.
Although the event was not meant to be competitive, special awards of recognition went to the top three teams: 1st place – Catherine Seguin and Kelsey Hill, 2nd place – Esther Ellis and Carisma Bishop, 3rd place – Mollie Nadler and Allison Janusziewicz.
Once the final team crossed the line, there was a raffle drawing with gifts from Belle Sorelle, Frame Up, JS Therapies, ib designs and Mutiny Island Vodka.  MIV, the event sponsor, also provided boxes of goodies for all competitors and a special crafted drink from their award-winning vodka.
For more information about multi-sport events in the Virgin Islands, contact the Virgin Islands Triathlon Federation or theresa@vitf.org.