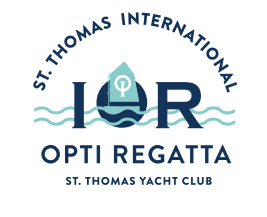 Whether to tune up for the Optimist World Championships or Optimist European Championships or learn new tactics for a summer of racing, register now for the International Optimist Regatta (IOR), the TOTE Clinic and TOTE Team Race.
This trio of 'must-do' events takes place June 13-19, at the St. Thomas Yacht Club, St. Thomas, U.S. Virgin Islands. More specifically, the TOTE Clinic happens June 13-15, followed by the TOTE Team Race June 16, along with a Parade of Nations and Welcome Party, and the IOR, June 17-19.
Early entry registration is $275 through May 15; it will be $300 after this date.
The deadline to reserve charter boats from McLaughlin Boat Works is May 13. Contact McLaughlin at www.optistuff.com/product/st-thomas-international-regatta-and-clinic-combined/
"We currently have 106 entries, and our capacity is 120, so there is still time to enter. Also, enter by Sunday and receive an early registration discount. We already have sailors registered to race from Antigua, the Bahamas, Canada, Puerto Rico, the U.S. Virgin Islands and several states in the U.S.A.," said Emily Zimmerman, regatta director and St. Thomas Yacht Club commodore.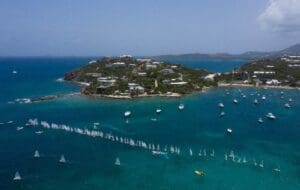 "It's the combination of a clinic led by world-class coaches, a highly-competitive team race, and professionally run three-day regatta, plus the Virgin Islands' ideal wind, wave and weather conditions that have made the IOR a favorite with Opti sailors, their families and friends for nearly 30 years," said Zimmerman.
Entries to date include Gilman Hackel and Cole Fanchi, both from Florida's Lauderdale Yacht Club, and members of the USA's Optimist Worlds team. The Optimist World Championships take place June 27-July 7, in Bodrum, Turkey. There are also Miles Cundey, from New Jersey's Bay Head Yacht Club; Glen Foster, from Massachusetts' American Yacht Club; and Elizabeth Xydas, from Florida's Coral Reef Yacht Club, who are team members who will represent the USA at the European Optimist Champions, July 30-Aug. 6, in Denmark.
Also registered are the USVI's Optimist World's team members: Audrey Zimmerman, Cobia Fagan, Emma Walters, Howard Zimmerman and Mariana Brunt.
Strong Sponsor Support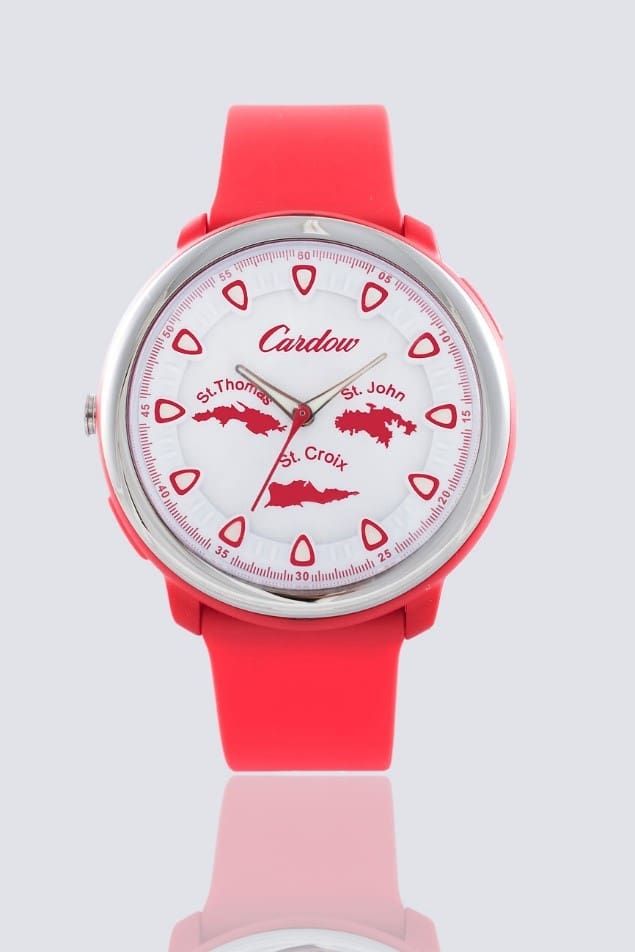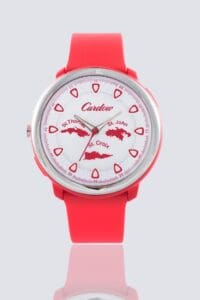 New in 2022, winners in the Red (ages 13-15), Blue (ages 11-12), and White (age 10-and under) fleets will receive signature Virgin Islands-styled Lite Up Watches from Cardow Jewelers, each in coordinated Red, Blue and White colors. Perfect for junior sailors, the kid-favorite timepieces are water-resistant and feature a silicon band, flashlight, light-up feature, and an outline of all three U.S. Virgin Islands on the face.
MSI Building Supplies, the two-generation owned and operated largest construction materials company, is providing its sponsorship to the IOR.
The IOR is also sponsored by TOTE Maritime, the U.S. Virgin Islands Department of Tourism, and K3 Waterproof Gear.
For more information, call (408) 314-7119 or email: internationaloptiregatta@gmail.com. For the Notice of Regatta (NOR), Registration Form and other information, visit the St. Thomas Yacht Club website at www.stthomasyachtclub.org/sailing/regattas/international-optimist-regatta or Regatta Network: www.regattanetwork.com/event/23549.
About the Sponsors
TOTE is a domestic ocean freight carrier headquartered in Jacksonville, Florida, that offers freight services for containerized cargo between the U.S., San Juan, Puerto Rico, and U.S. Virgin Islands. TOTE is the first carrier to operate liquid natural gas (LNG) powered vessels. www.totemaritime.com