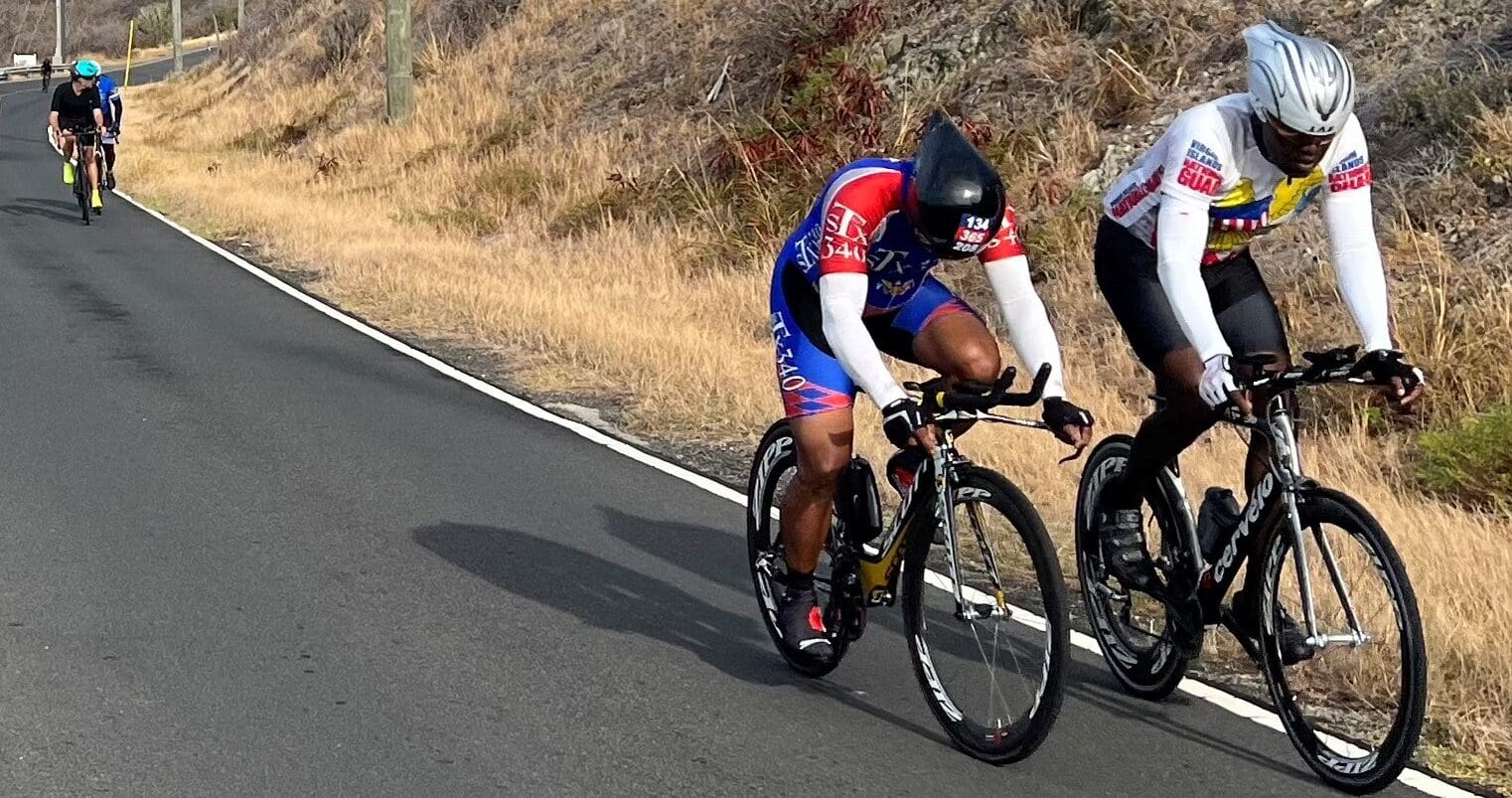 The Virgin Islands Cycling Federation hosted another event on Sunday, April 24, 2022, on St. Croix with their Two-Person Time Trial. This competition pairs two cyclists as they raced from Divi Hotel to Ha'Penny and back. Teammates work together on the course at the same time, motivating each other throughout the race. The race ends for each team when the front tire of the second cyclist crosses the finish line.
The 18-mile course welcomed seven teams in three different categories. Categories are truly determined by ability. Elite is the top division where you will find the stronger, more experienced cyclists. The Expert division has those who have some experience but are building their resumes to earn Elite status. In the Masters or Sport division you will usually find your newer racers or those who are not at the peak of their game for a variety of reasons. Categories also determine the length of the race for participating teams.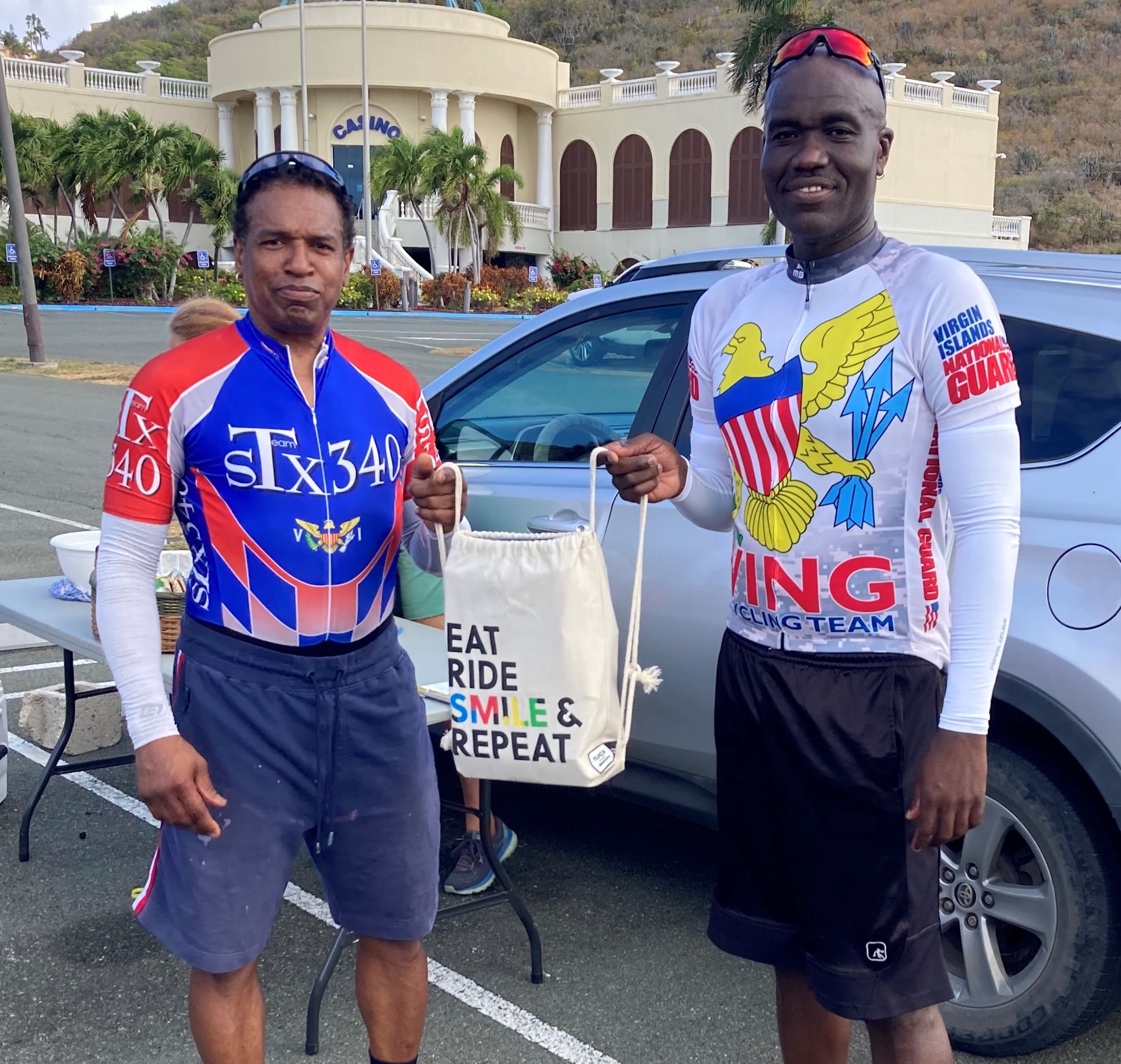 In 2021, the team of Mikey Dizon-Bumann and Danielky Cedeno took first place. But they did not compete Sunday. Glenn Massiah and David Parris improved on their second-place finish last year, and were crowned the 2022 Champion of the Two-Person Time Trial. Massiah/Parris finished the course in 51 minutes and 45 seconds. Stephen Swanton and Robin Seila finished second in the Elite category with a time of 52 minutes and 03 seconds. Joey Swanson and Ian Collins rounded out this division with a third-place time of 53 minutes and 48 seconds.
The Expert Category also saw three teams enter. Jerry Remie and Norbert Prospere completed the course in 55 minutes and 21 seconds. Troy Holloway and Catherine Seguin finished about 2 minutes behind with a time of 57 minutes and 31 seconds. Ted Prosper and Kevin Williams closed out the Expert Division with a time of 58 minutes and 32 seconds.
Laverne Fredericksen and James Meyers was the only team in the Master's Category. They finished the course in a respectable 1 hour and five minutes and 15 seconds.
The Cycling Federation is hosting a kid's event on May 1, 2022. They are also hosting a Mother's Day Women's ride on May 8, 2022. The East End Road Race starting at Cramer Park will be held on Sunday, May 15, 2022.