Despite an extra day at home and potentially a little more time to get their paperwork in order, V.I. residents still packed the Bureau of Internal Revenue's offices territorywide Tuesday to ask last-minute questions before filing their taxes.
With the Easter holiday, BIR had extended tax filing day to Tuesday and opened up shop at 7 a.m. in anticipation of the large crowds. Though there were many that quickly stepped up to the tables and got their documents stamped, the lines to go inside and talk to representatives were flowing down the sidewalks.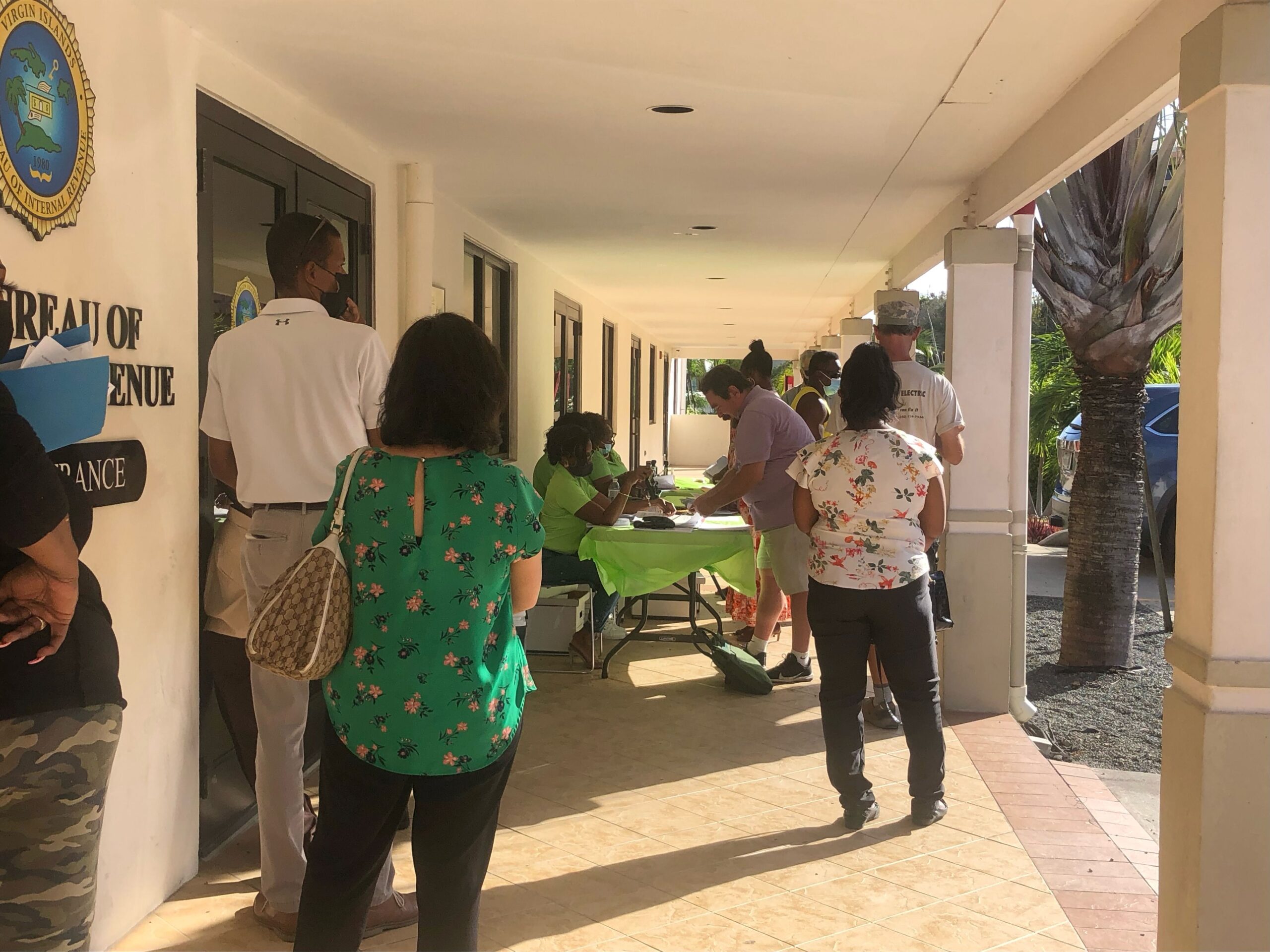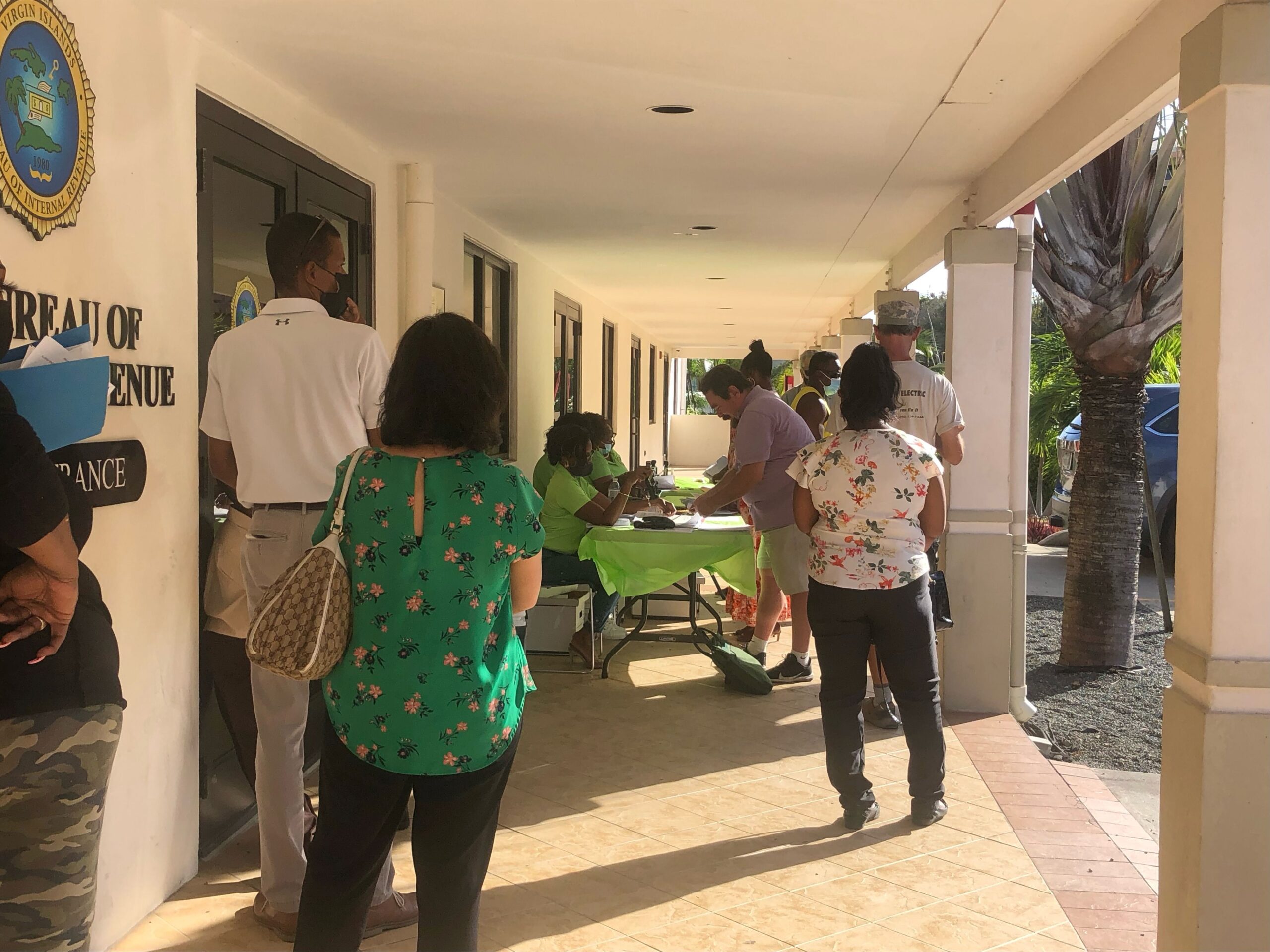 Speaking to the Source while waiting, many shared they felt the setup was easy, particularly for those who already had everything finished. Even with extensions, the wait time was less than five minutes, including the official stamp on the papers.
"I don't know any other way to do it (but) once you stand in line and wait your turn, it's pretty easy," said Kisha Corbett. "I just wish I'd brought my checkbook so I could pay one time."
"This is my first time filing in person," said Jessica Bright. "Normally I'd have my accountant file my taxes for me, but my accountant didn't work out. Now, I'm standing in line, waiting to file an extension until I find a new accountant."
Others shared they had already filed months ago but were standing in line to ask questions about other filings, including family trusts, which require face-time with an agent. Some also questioned the possibility of filing online, which the Internal Revenue Service offers through its e-file platform.
"I already filed since February. I'm just here filing for my father's trust," said Joanne White.