John Jackson's trial on rape and child pornography charges will proceed on April 11 as planned after a judge ruled on Sunday that his lawyer may not withdraw from the case.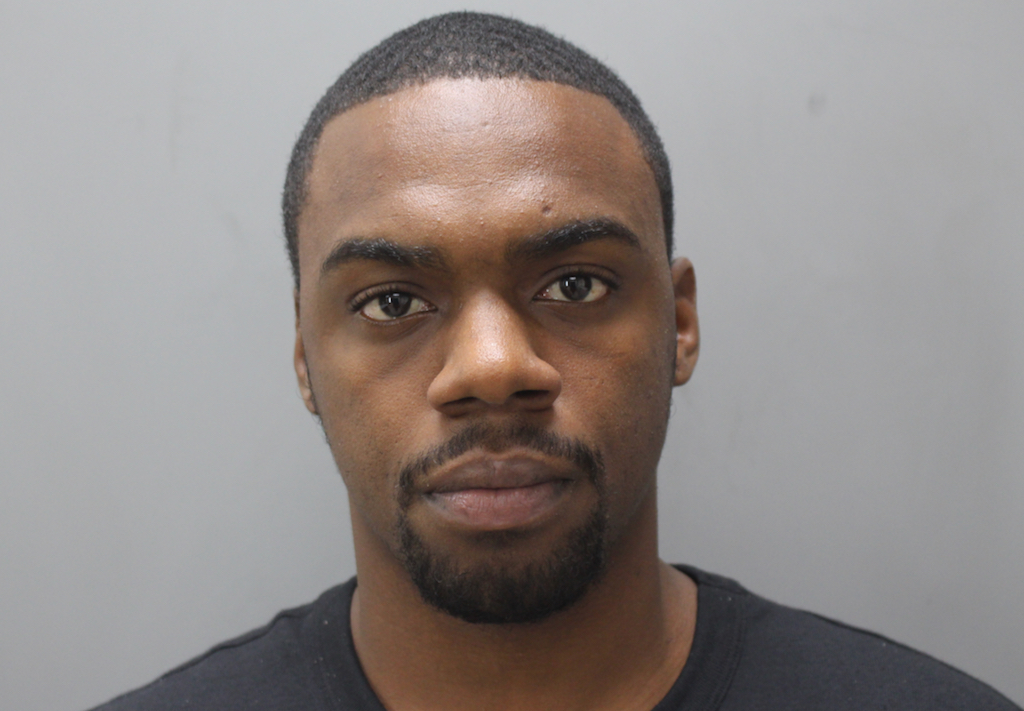 Yohana M. Manning filed a motion to withdraw on March 23, stating that there "has been a breakdown in the attorney-client working relationship," impairing his ability to provide effective assistance to Jackson, according to U.S. Magistrate Judge Ruth Miller's order.
Manning's motion was filed under seal, like many documents in the highly sensitive case involving the alleged sex abuse of minors, and the details have only come to light in the magistrate's summation of a hearing she held Friday to consider the matter.
Jackson himself filed a pro se motion on Friday — meaning he wrote and filed it himself — seeking a continuance of the trial and expressing dissatisfaction with Manning's representation. However, as Miller's order notes, "the District Court previously struck defendant's pro se filings as he was represented by counsel."
Jackson has been represented by five different lawyers to date. Held without bail since Feb. 28, 2019, at the Metropolitan Detention Center Guaynabo in Puerto Rico, he was set to stand trial last July but on the day jury selection was to begin, submitted a letter to the court saying he was not satisfied with his counsel from the Federal Public Defender's Office.
The trial, delayed numerous times due to the COVID-19 pandemic, was continued once again while he sought to hire private counsel and, in August retained Manning.
Manning said in his motion that while two-thirds of his agreed-upon fees have not been paid, that was not his primary motivation in seeking to withdraw.
Rather, according to Miller's order, Manning is frustrated that Jackson, a onetime Olympic boxer from St. Thomas who had a promising professional career, seems unable to grasp or accept his guidance as to the best course of his defense.
At the hearing Friday, after excusing government counsel, Miller conducted a lengthy on-the-record discussion with Jackson and Manning "to determine whether there was good cause to allow another change in counsel at this late stage in the proceedings," according to her order.
Contrary to Jackson's pro se filing on Friday, alleging that he's spoken to Manning "5 times for 5 mins" over the last six months, Manning stated that he had "many communications with Jackson and members of Jackson's family, that he had repeatedly explained the various roles and procedures in a criminal trial, that he had discussed the evidence generally as well as the admissibility or inadmissibility of different types of evidence, and that he had explored and discussed the potential for pretrial resolution of the matter," said Miller in her summation of the discussion.
"Attorney Manning also noted that Jackson had asked him to file certain motions but that he explained to Jackson that the issues Jackson wanted to present to the judge were issues for the jury to resolve. Lastly, Attorney Manning stated that the lack of payment of his fees was not the primary motivation for seeking to withdraw. Throughout the hearing, Attorney Manning voiced his frustration, stating that Jackson seemed not to grasp or accept what Attorney Manning had been telling him," Miller stated.
For his part, "Jackson denied that there had been sufficient communication. He also complained that counsel had originally said that hiring an investigator would be appropriate but then decided against it — Jackson stated that he did not understand this change. He further complained that Attorney Manning did not file motions that he wanted to be filed. Lastly, he stated he wanted the trial to be 'fair.' The Court asked Jackson whether he wished to proceed pro se, and he declined," according to Miller's order.
"After hearing from both counsel and client, the Court finds that good cause for a change in representation at this stage has not been shown. Although Attorney Manning apparently feels that his client does not 'trust' him and blames himself for this, what is apparent to this Court is that the attorney and client essentially disagree on the strategy for handling the defense. Such disagreements do not necessitate new counsel," especially when Jackson has had multiple previous attorneys, Miller wrote.
"Further, the Court credits Attorney Manning's description of his representation and deems it to have been effective to date, even if his client does not like to hear what is being said. In sum, the record simply does not show a total breakdown in communication, even if Attorney Manning is frustrated at his seeming inability to persuade his client to take his advice. Under these circumstances, a change in counsel, with its attendant delay, is not warranted," said Miller.
Federal authorities filed a formal complaint against Jackson in February 2019, accusing him of sexually assaulting a 15-year-old girl, and later added charges related to alleged assaults against two other minors, known as Jane Doe 2 and Jane Doe 3. He faces charges of production of child pornography, rape, and transporting a minor with intent to engage in criminal sex acts.
In his January pro se motions, Jackson foreshadowed his preferred defense, disparaging the reputation of one of his alleged victims and claiming she posed as a person over the age of 18, among other allegations.
The U.S. Attorney's Office has since filed motions in limine seeking to prevent Jackson's defense from using any argument or evidence regarding the alleged victims' sexual behavior, consent, or mistake of age and asking that the courtroom be partially closed during the admission of child exploitation evidence.
Motions in limine are made near the start of a trial before a jury has been selected, asking the court to limit what evidence or facts the opposing party may present or mention in the presence of the jury.
"In a recorded jail call and in a pro se filing, defendant Jackson has made statements referring to the character and alleged sexual behavior of one or more victims. These statements seem to indicate an intent to attempt to disregard the prohibitions of Rule 412," says the motion filed March 22, referring to federal evidentiary rules.
"Absent any testimony on direct examination about the victims' prior sexual history or predisposition, and absent a pre-trial, in-camera hearing, there is no justification for the admission of such evidence which is clearly disallowed under the rule and serves only to tarnish the victims in the eyes of the jury. Therefore, pursuant to the rule, any evidence of a victims' sexual behavior, unrelated to defendant Jackson's charges, that occurred before or after the charged offenses, is irrelevant, unduly prejudicial, and inadmissible," the U.S. Attorney's Office wrote.