Passengers traveling between Red Hook, St. Thomas, and Cruz Bay, St. John, may have noticed that the wall blocking off a secure area for U.S. Customs and Border Protection at the ferry terminal in Red Hook has been removed.
That's because the Virgin Islands Port Authority is now directing foreign vessels which need to clear into the U.S., as well as returning U.S. vessels, to the recently rebuilt Customs and Border Protection facility at the Victor Sewer Marine Terminal in Cruz Bay.
"The terminal in Cruz Bay is much larger than the temporary space in Red Hook was, and it is better equipped to process foreign arrivals," said Monifa Marrero Brathwaite, public information officer for the Port Authority.
"We are able to provide a better arrival experience for travelers at the CBP terminal in Cruz Bay. The move also frees up much-needed operating space and the passenger waiting area in the Urman Fredericks Terminal in Red Hook," she said.
The separate Customs and Border Protection area in Red Hook was erected in 2017 after hurricanes Irma and Maria destroyed the CPB facility in Cruz Bay.
The new building in Cruz Bay – painted a bright yellow – was reconstructed at the cost of $1.9 million. It reopened in April 2021, but to little fanfare, as the COVID-19 pandemic had already shut down most of the marine traffic between the British Virgin Islands and St. John for more than a year.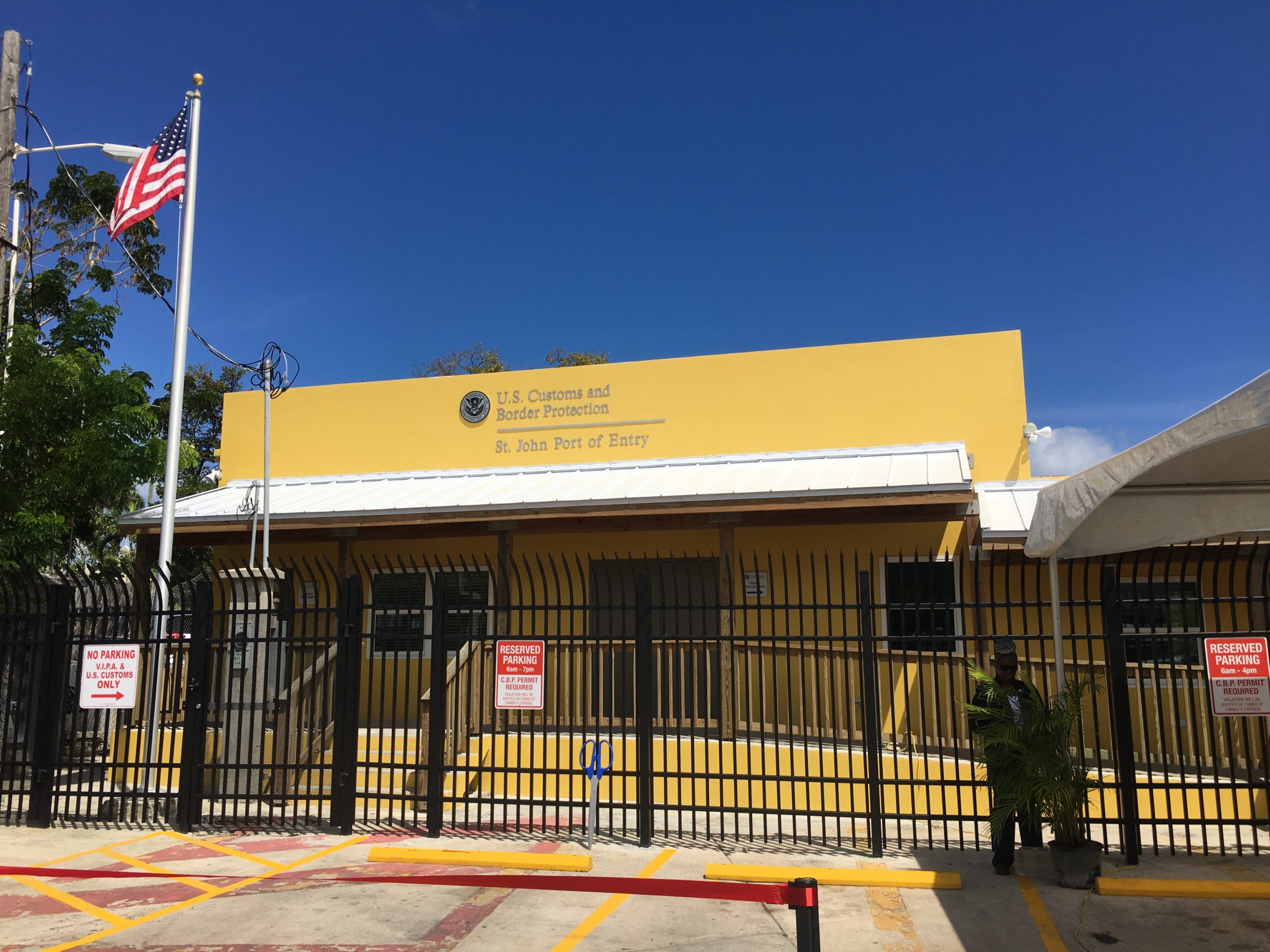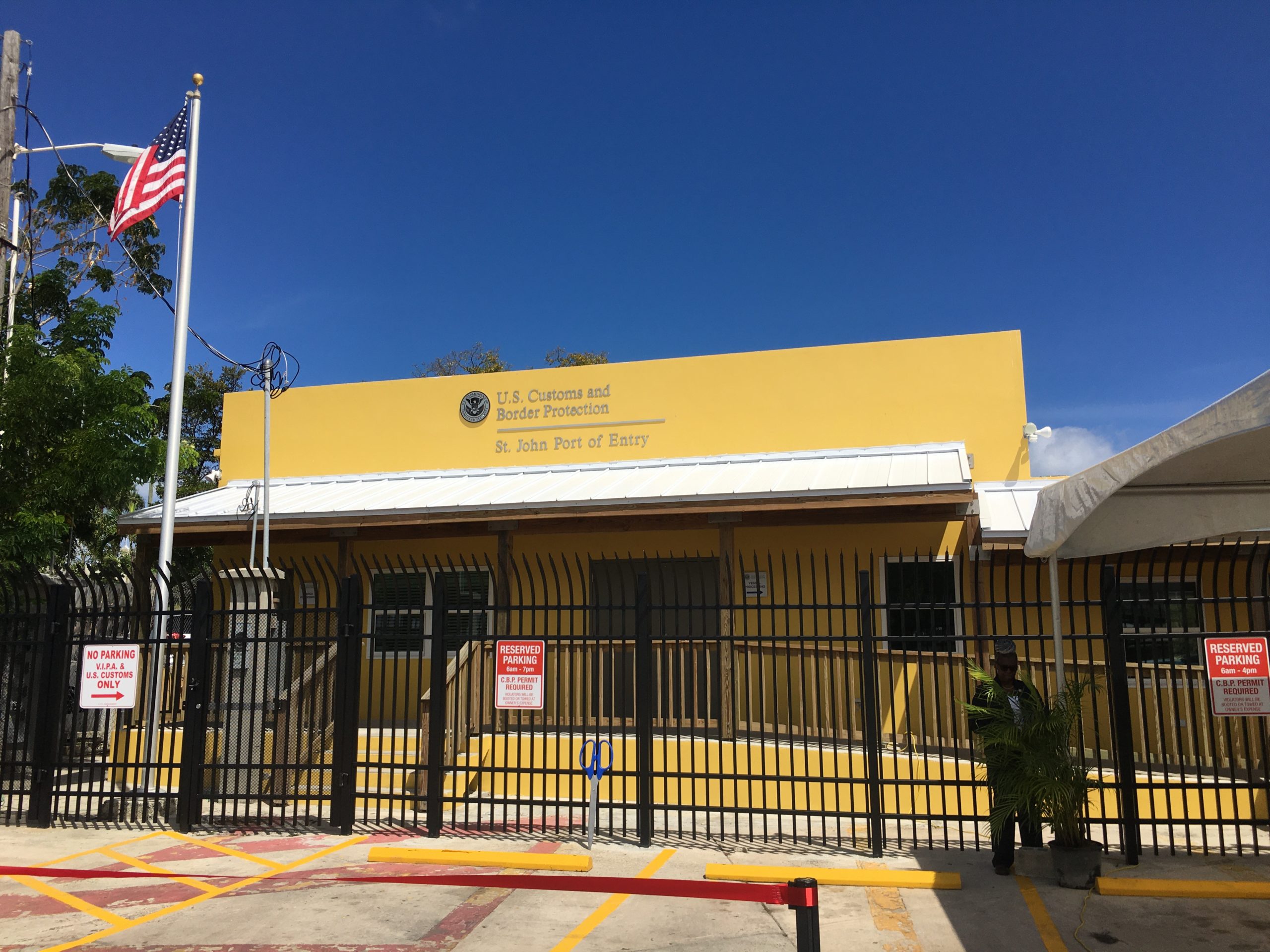 Now, ferry operations between St. John and the BVI are coming back into service, said Brathwaite. "Inter-Island Boat Service resumed its Jost van Dyke/St. John service on March 4, 2022. They are awaiting further approval from the British Virgin Islands Government to expand service," she said.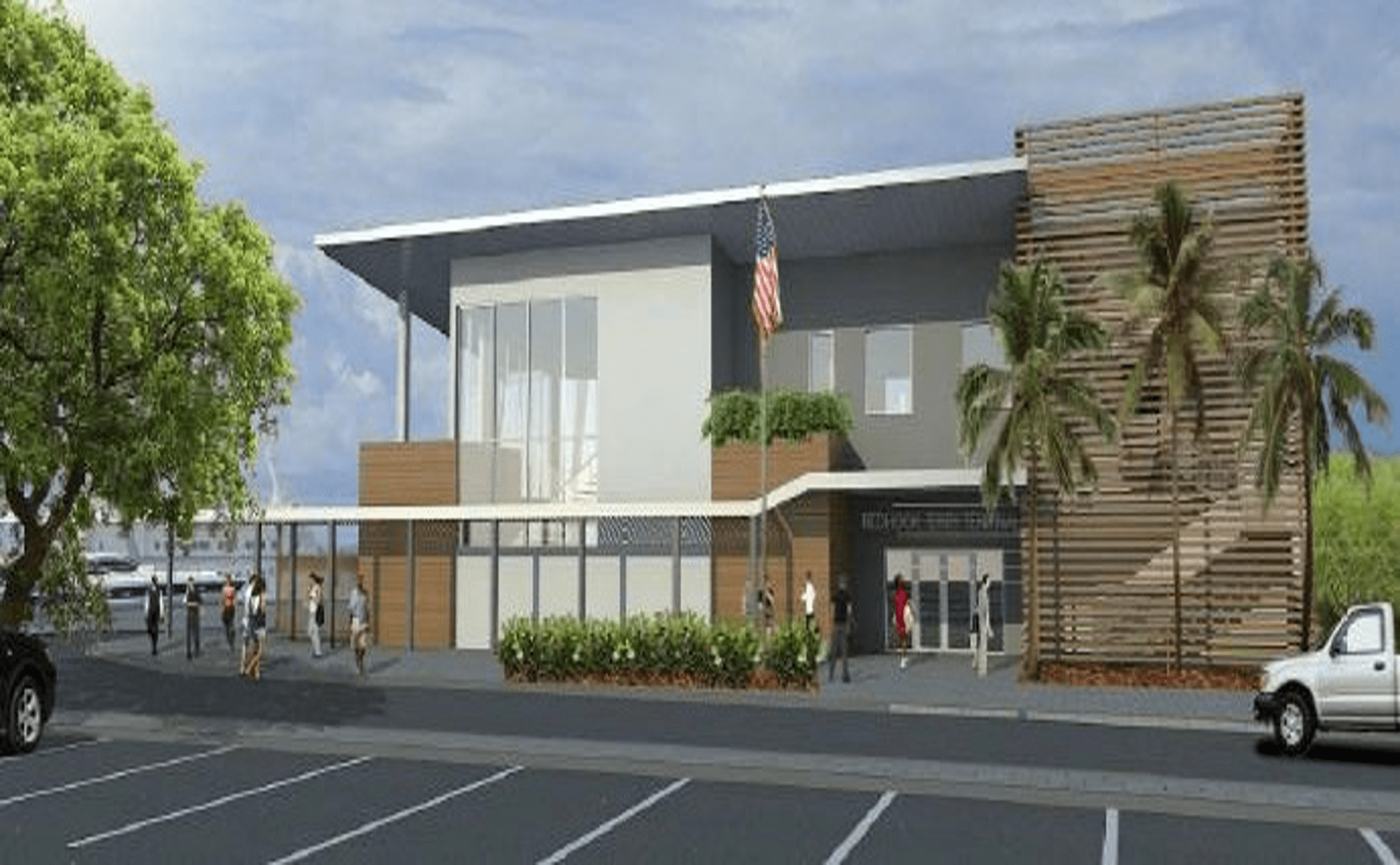 Meanwhile, the Port Authority is continuing its plan to build a new facility in Red Hook for Customs and Border Protection; however, construction is on hold while VIPA seeks nearly $9 million in funding to complete the project.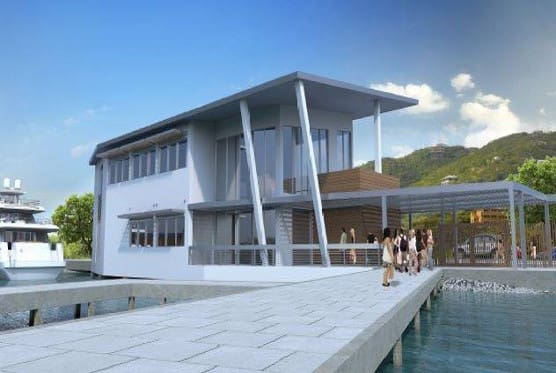 The facility under design will be built at the site of the old ferry pier in Red Hook, adjacent to the Fredericks ferry terminal. The current plan for the Customs and Border Protection facility shows a two-story, 2,376 square-foot building, built alongside a 4,040-square-foot pier, Brathwaite said.