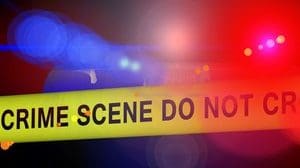 One woman is dead and another hospitalized after crashing their truck while fleeing gunmen in St. Croix Monday night.
The driver, Maria Marte, 58, of Little Princess, died at the scene of the crime from gunshot and crash-related injuries, said Glen Dratte, VIPD spokesperson. The passenger was in stable condition at Juan F. Louis Hospital.
The two women were dropping off friends at St. Croix's container port shortly before 11 p.m. when someone in a nearby dark-colored vehicle attempted to flag them down, police said. When the women didn't stop, the other car circled behind them, westbound. Someone inside began shooting, hitting the women's white Toyota Tacoma. Marte was struck several times in the body and crashed the truck into the outer wall of Limetree Bay, police said.
Port Authority officers arrived to find the passenger trapped inside the vehicle, The truck was riddled with bullet holes, and police found numerous shell casings nearby, Dratte said.
The killing is the fifth homicide in St. Croix this year and the seventh in the territory. It was the third shooting event of the day in St. Croix.
Around 2 a.m. Monday, someone sprayed an Estate Whim home with bullets, hitting a boy in the foot. Police arrived to find blood in the bullet-shattered living room, VIPD said.
Two hours earlier, just after midnight, someone unleashed a barrage of gunfire at a different Estate Whim home. No one was hit, but residents were "emotionally traumatized," police said. Police collected several shell casings.
*The Source Homicide List is a chronological log of the homicides recorded in 2022 in the U.S. Virgin Islands, as reported by the VIPD. Cases are broken down by island. While this listing is based on VIPD reports, the Source does not include suicides or vehicular homicides in its listing that the police and some other media do. This can lead to a discrepancy in the number of incidents reported.