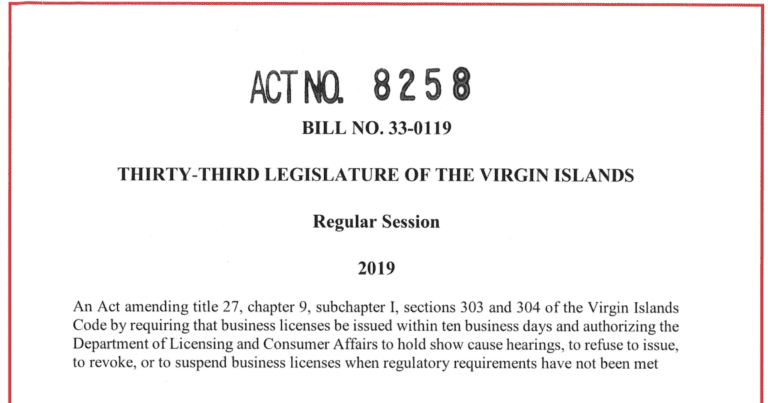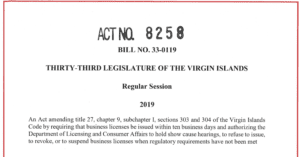 Applying for or renewing businesses licenses in the territory no longer requires business owners to prove they pay their taxes on time, officials said Thursday.
The old rule required those seeking business licenses to receive an affidavit from the V.I. Bureau of Internal Revenue stating they were in good standing. The new rule puts the onus on the government to object to a business license request.
The regulatory change was passed by the V.I. Legislature in 2019 and signed into law by Gov. Albert Bryan Jr. in January 2020, but because of the COVID-19 pandemic the Department of Licensing and Consumer Affairs was slow to enact the changes, said officials familiar with the department's workings. As of Thursday afternoon, the DLCA's website still listed the tax clearance letter as mandatory for new or renewed business licenses.
The 2020 law requires the V.I. government to proactively object to the Department of Licensing and Consumer Affairs, stating a business license will be denied: "Where the Virgin Islands Bureau of Internal Revenue notifies the Commissioner that an applicant has failed to file and pay all taxes, penalties and interest applicable to the business or has failed to make an agreement to pay these obligations."
Licensing and Consumer Affairs Commissioner Richard Evangelista warned the new rules are not an excuse to shirk income taxes.
"This is an opportunity to get your license more expeditiously than before, however, it doesn't remove the responsibility to keep in good standing," Evangelista said.