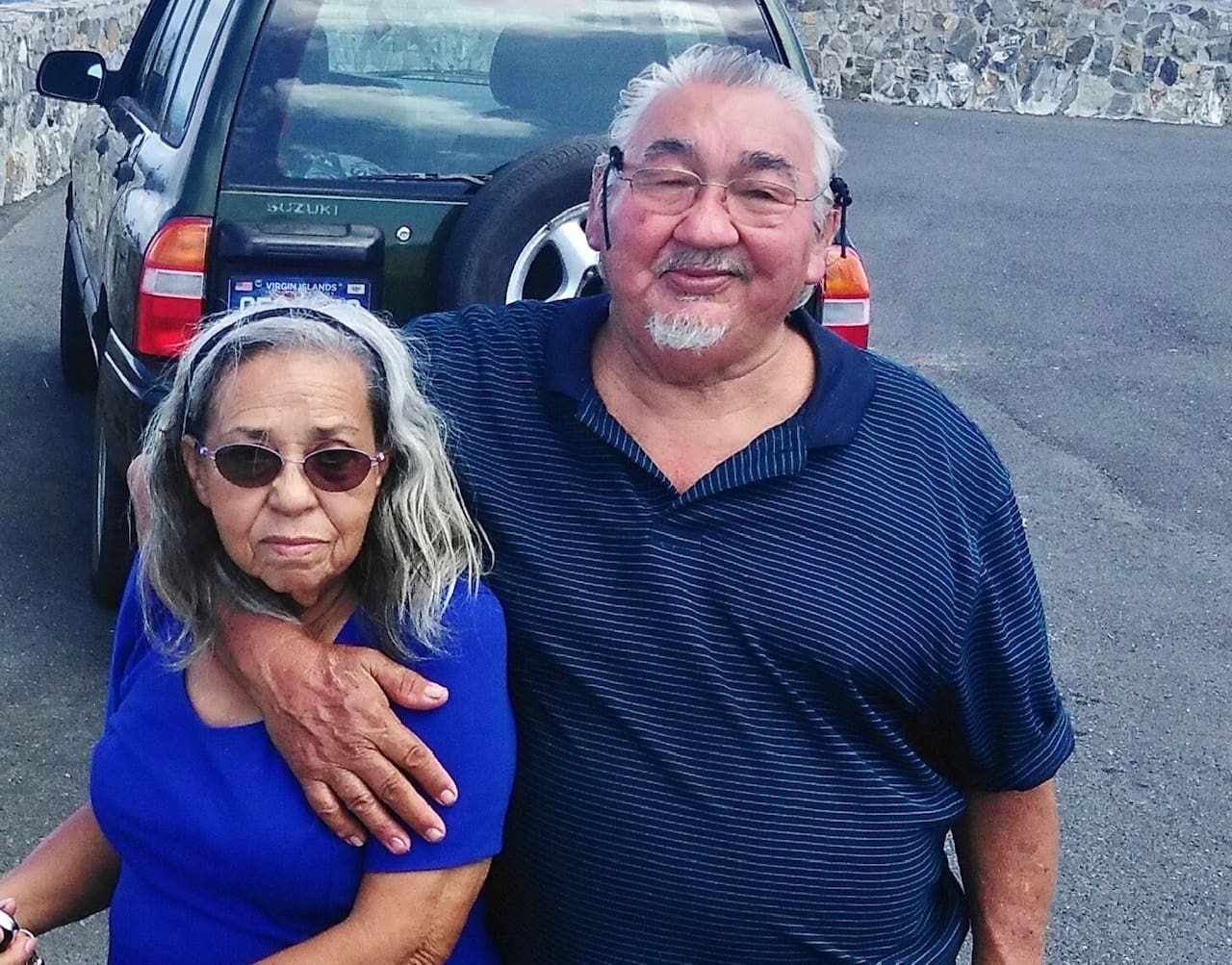 Friends of the late Crucian artist Carlos "Tuna" Garcia are planning an 'Art Fundraiser' to secure funds to assist the family with final preparations after his passing on Feb. 2.
Original works and prints of Tuna's diverse collection will be on sale at The Frame Up in the Sion Farm Shopping Center beginning Saturday, Feb. 5, 10 a.m. to 5 p.m. and continuing on Monday and Tuesday, Feb. 7 and 8, 9 a.m. to 6 p.m. The variety of his artwork will be offered at a discount much lower than the usual prices sold in the past. The prices will reflect more than half the original cost.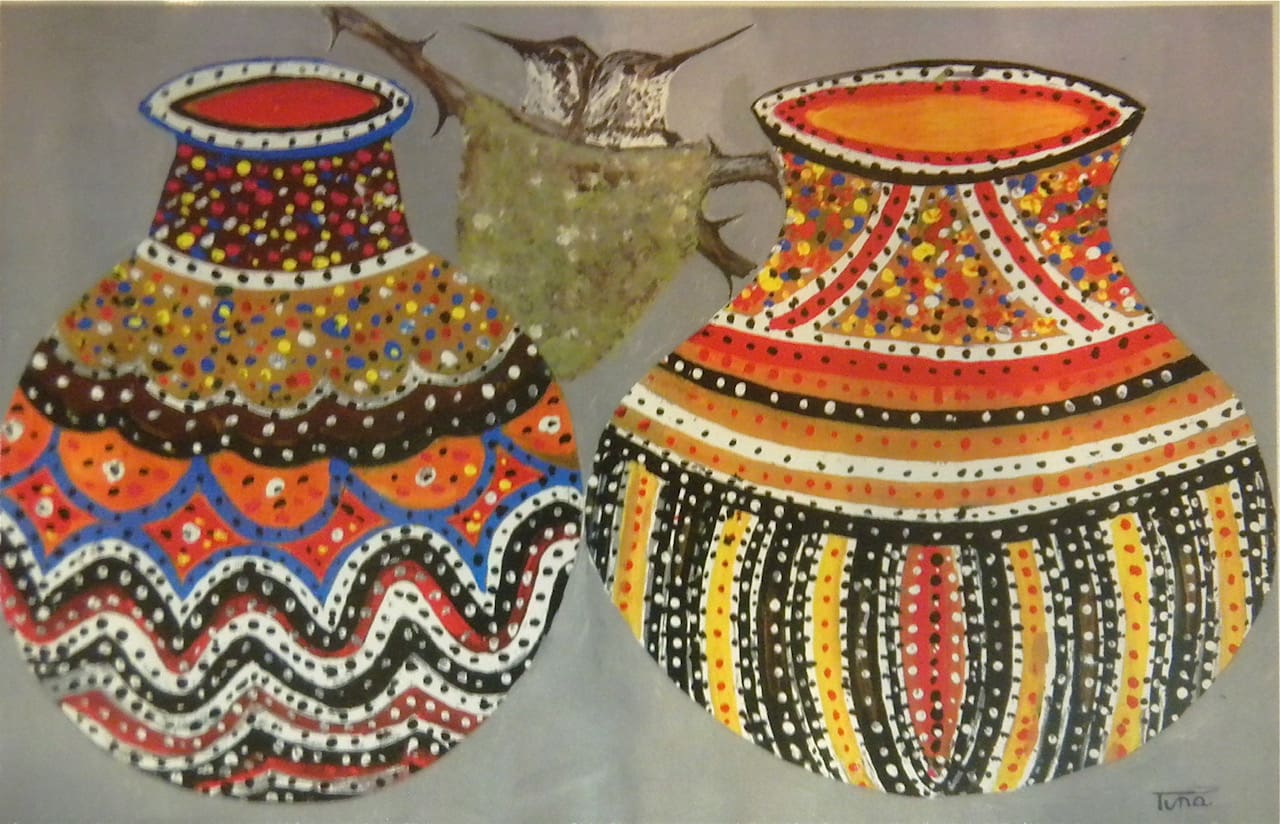 Tuna and his wife Andrea lived with multiple health issues for many years yet continued their lifestyle here on St. Croix. Recently, they were hospitalized at the same time in the Juan F. Luis Hospital and Medical Center. The couple decided to move up to Buffalo, NY, with their daughter to receive additional medical attention there.
Andrea succumbed to her illnesses and passed away on Oct. 25, 2021, in Buffalo, NY. Tuna continued to rally between the hospital and the rehabilitation center also in Buffalo. It was on Feb. 2 that Tuna transitioned, leaving his children Carlos Garcia of St. Croix and Andrea Jenkins of Buffalo, NY, as the couple's survivors. At the time of their deaths, they were married 56 years.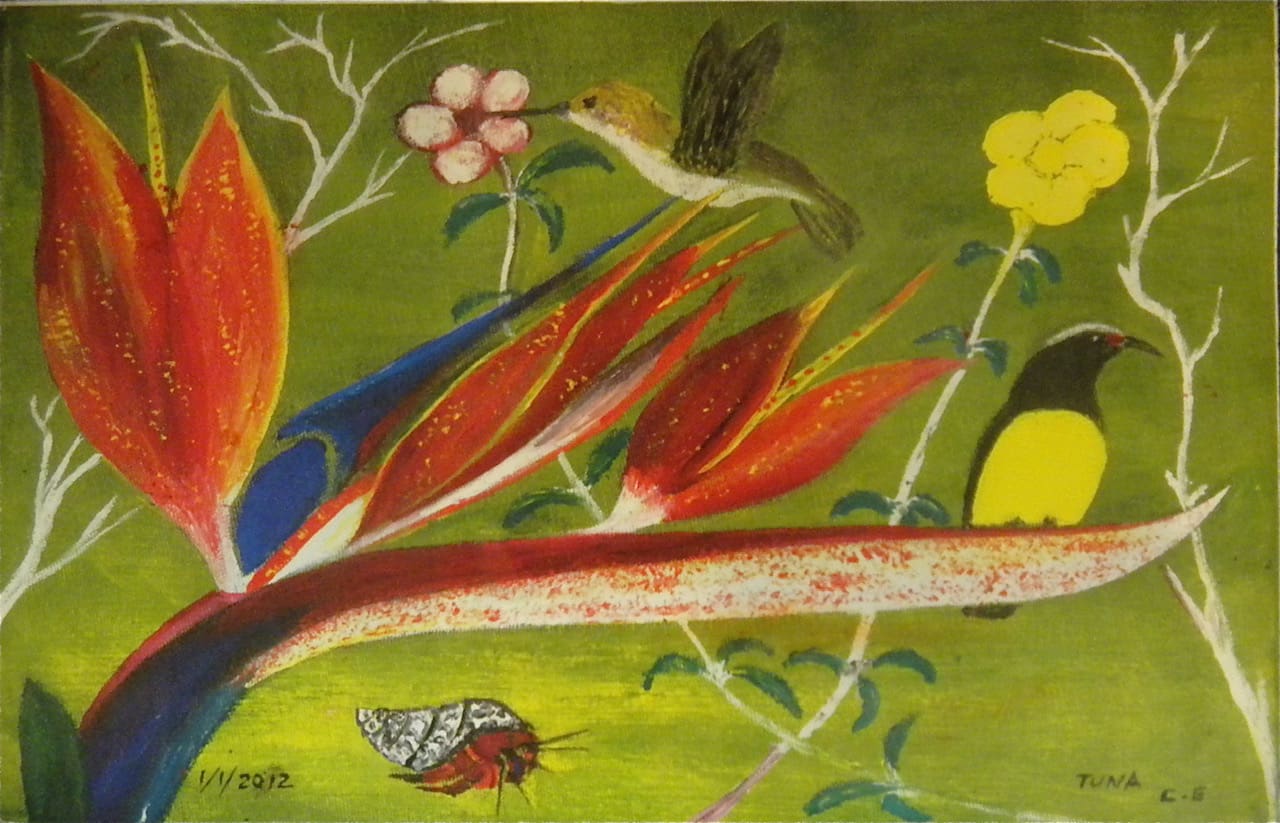 According to his biography in "St. Croix This Week," Tuna was born on St. Croix and he grew up in a typical family of five, with no other members having an artistic bent. He and Andrea lived in Two Williams and raised their two children there. 
Tuna wore many hats during his lifetime – taxi driver, carpenter, Hess Oil Refinery worker, shark oil distiller, and commercial fisherman. "I have always enjoyed painting, but I have always worked other jobs to support my family through the years," he said.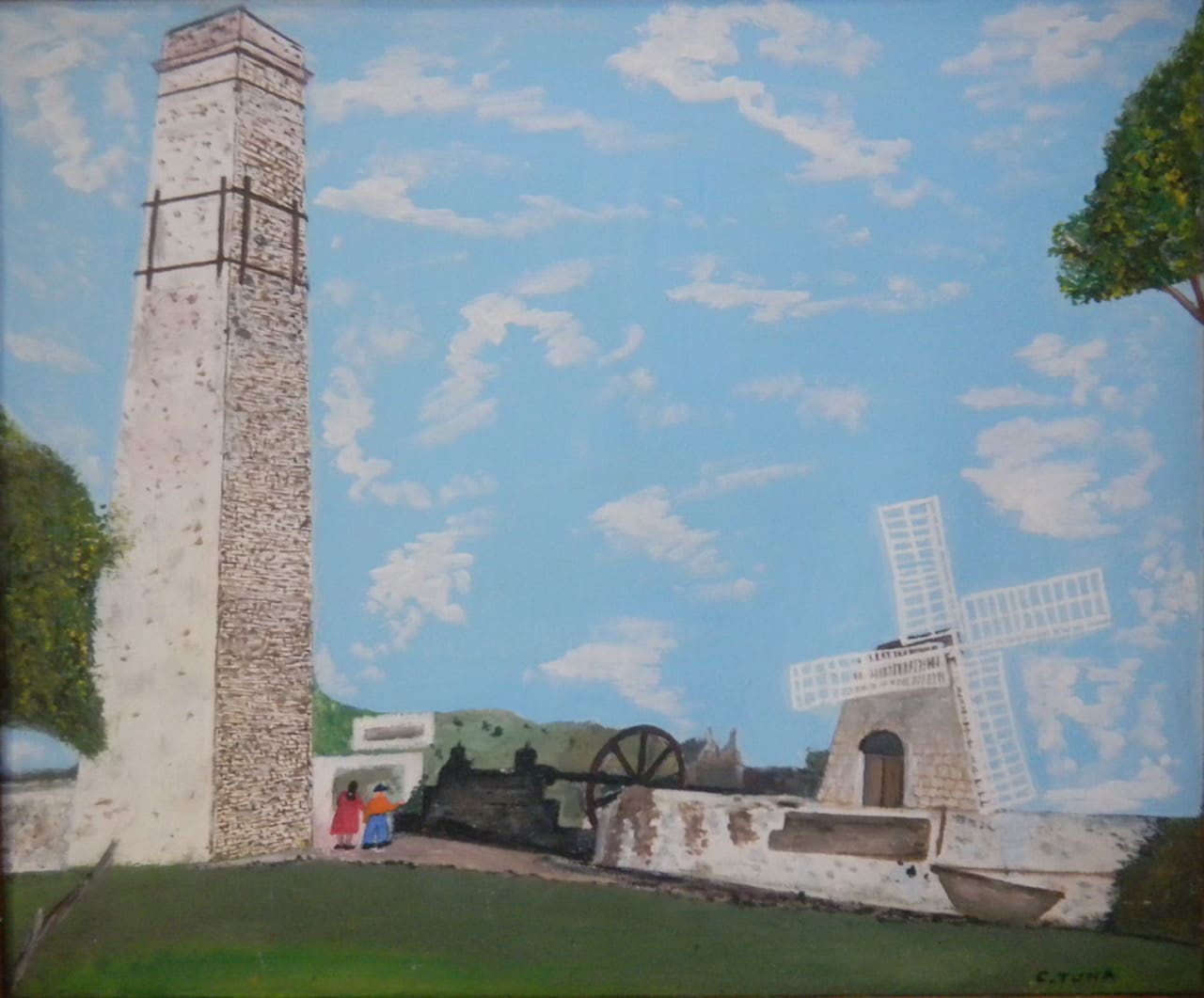 "I started when I was ten, as a student at St. Patrick's School, sketching by the light of a kerosene lamp. I built a small canoe and painted on it 'The Three-Star Logo' from a box of matches of the same name. This triggered people to request drawings of paintings from me. I decided to study books with drawings and pictures, and it evolved from there. I soon began to paint marine life and aquatic scenes with people in them. Now I'm including historical structures," he said.
Tuna's biography continues from his health issues forcing him to retire to the therapy of painting again. "Today, I paint in my impoverished living room where I have turned a section into a studio," he said. His favorite things to paint are natural scenes that include birds, animals, and flowers. He prefers acrylics because they are quick-drying and last longer, he said. His favorite artists are the late Leo Carty and Paul Youngblood.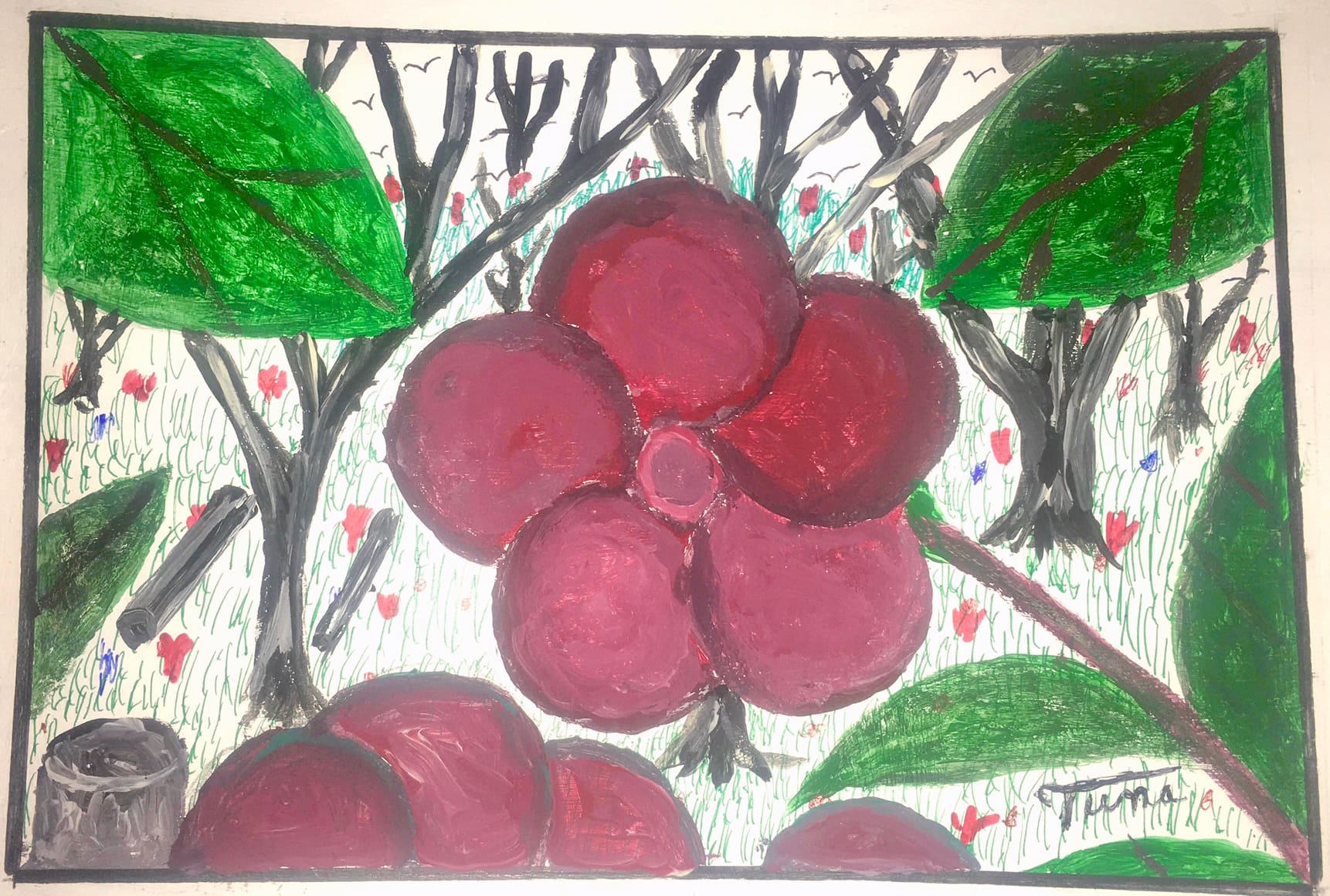 He remembers as a child watching the tuna fish jump, and he always wanted to fish for them. As an adult, he became a commercial fisherman and caught so many that he was given the nickname "Tuna" years ago, and it stuck.
Self-taught artist Carlos "Tuna" Garcia had his Premier Exhibit of paintings and sketches at the Caribbean Museum Center for the Arts in Frederiksted, Dec. 2010, introducing himself to a whole new audience. Tuna's work is spirited, colorful, whimsical, primitive, and personal. His collection spanned the island at several outlets: Many Hands, Ft. Frederik Museum Store, One of a Kind Kulchuh Shop, St. Croix Village Botanical Garden Museum Store, and The Frame-Up.
Tuna had many private clients. His works can be seen hanging at Sterling Optical and the VI Cardiac Center.
Asked what would you say to encourage student artists? He replied, "I would urge them to study and keep their work original, for therein lies the satisfaction and self-esteem."
"St. Croix This Week' editor Susan Wall shared her thoughts about Carlos "Tuna" Garcia.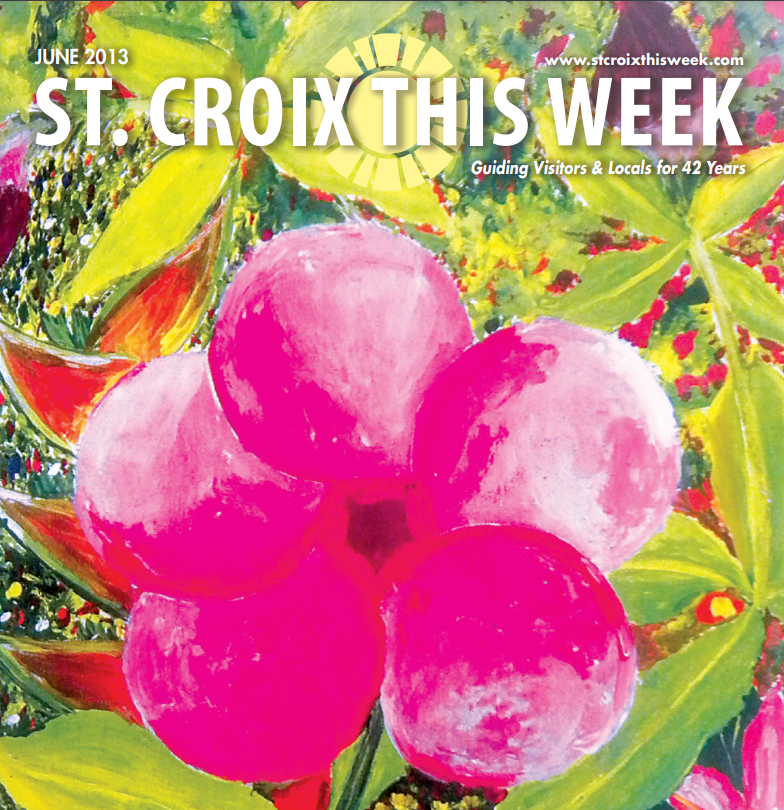 "He was a jolly old soul to me. I loved his primitive style the moment I saw it, in 2013 at Many Hands in Christiansted, and couldn't wait to promote his art on the cover of St. Croix This Week. So humble, so kind, so caring, he was. Over the years, I delighted in bumping into him and his wife for the latest updates on his life along the side of the road, in parking lots, and frequent phone calls from here and Buffalo. I never knew his health concerns, just knew him as one who always had a smile on his face and was always so glad to see and reconnect with me. I am so sad he will not be returning to the St. Croix he loved and painted, but so glad I knew him for a while."
Tuna affected so many in the community as he did with Wall. He opened his heart in so many ways: through his art, his love for his island, and his humanity.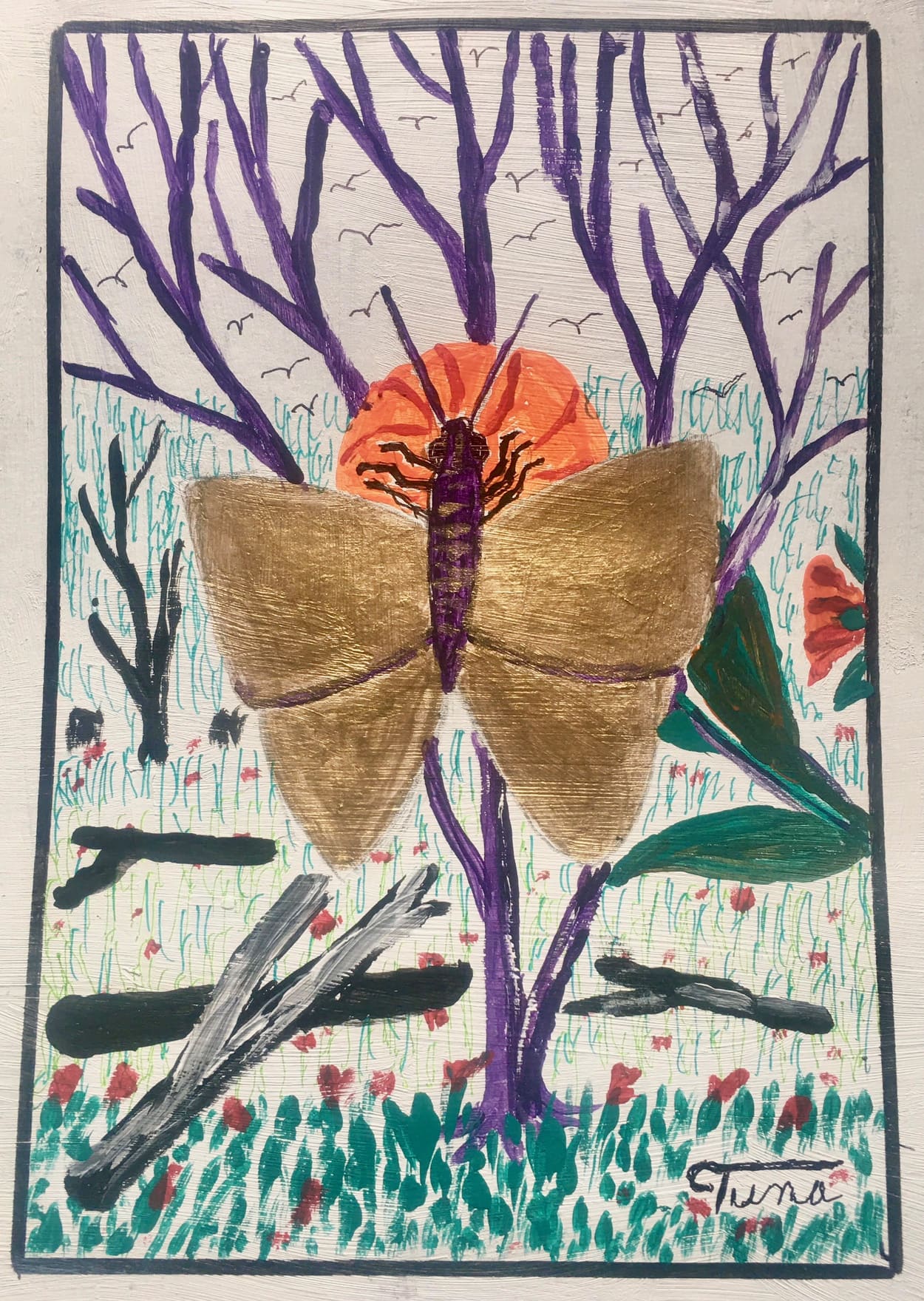 Friends of Carlos "Tuna" Garcia are encouraging the community to come out and support the family through purchases of his art. The urgency is to become a collector of his varied and beautiful work, which will help with the costs the family needs during this difficult time. We can keep Tuna's spirit alive with every purchase that will give him the proper sendoff, a homegoing filled with St. Croix Love…VI Strong. 
For more information:
340-778-3995
stcroixartandframeup@gmail.com