Over the last four years, the Butler Bay Great House has been transformed and renovated and now shows off its original beauty and modern amenities as the renamed Feather Leaf Inn on the northwest end of St. Croix.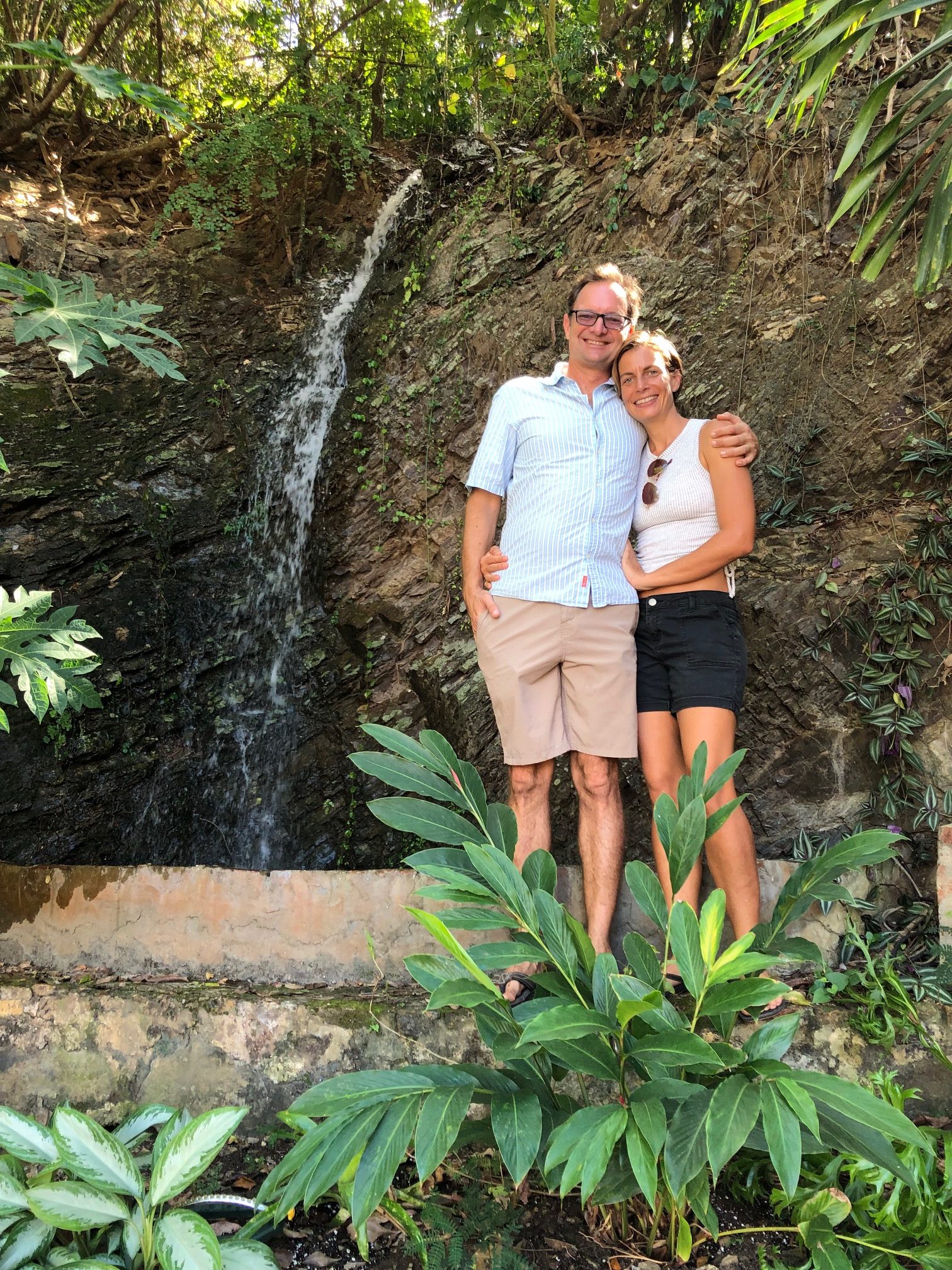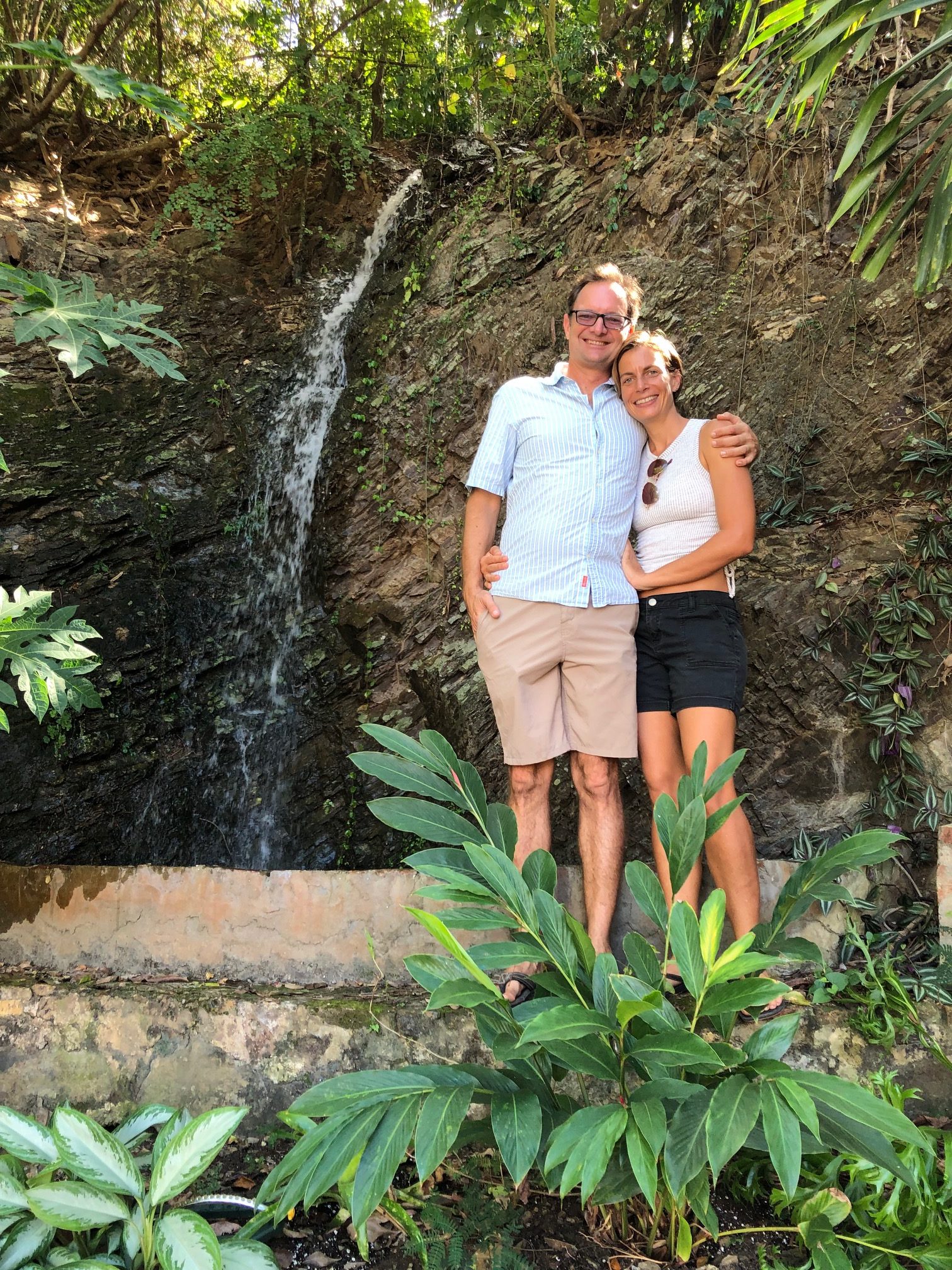 Ryan Flegal and Corina Marks bought the property after rebuilding and rebranding the former Pink Fancy Hotel into the Sugar Apple Inn in downtown Christiansted.
Recently, they opened rooms in the Feather Leaf main house and two smaller houses. A cookhouse has been renovated completely and is waiting for a full-time vegan cook to put it to good use. They said they are looking forward to sharing plant-based food and meals with guests and visitors when they find a chef.
"It's such a unique and wonderful place. It's got so much history to it. It's got so much ecology around it and so much opportunity for the community to appreciate it," Flegal said. "We're finally fully open."
Already, Feather Leaf has hosted weddings, meetings, and yoga retreats, and they are looking forward to more group events.
Fortunately, the buildings were in fairly good shape. Renovations included painting walls, restoring ceilings, touching up, and replacing broken tiles. Flegal said they used the "green building" philosophy and re-purposed mahogany pieces and shelves to reduce the use of particleboard.
The two-story main structure sits on the crest of a hill with a 50-foot long sunset gallery, a great room opening on the pool and backyard. There is a dining room, five guest rooms, two with air conditioning, and a classroom and library in the great house.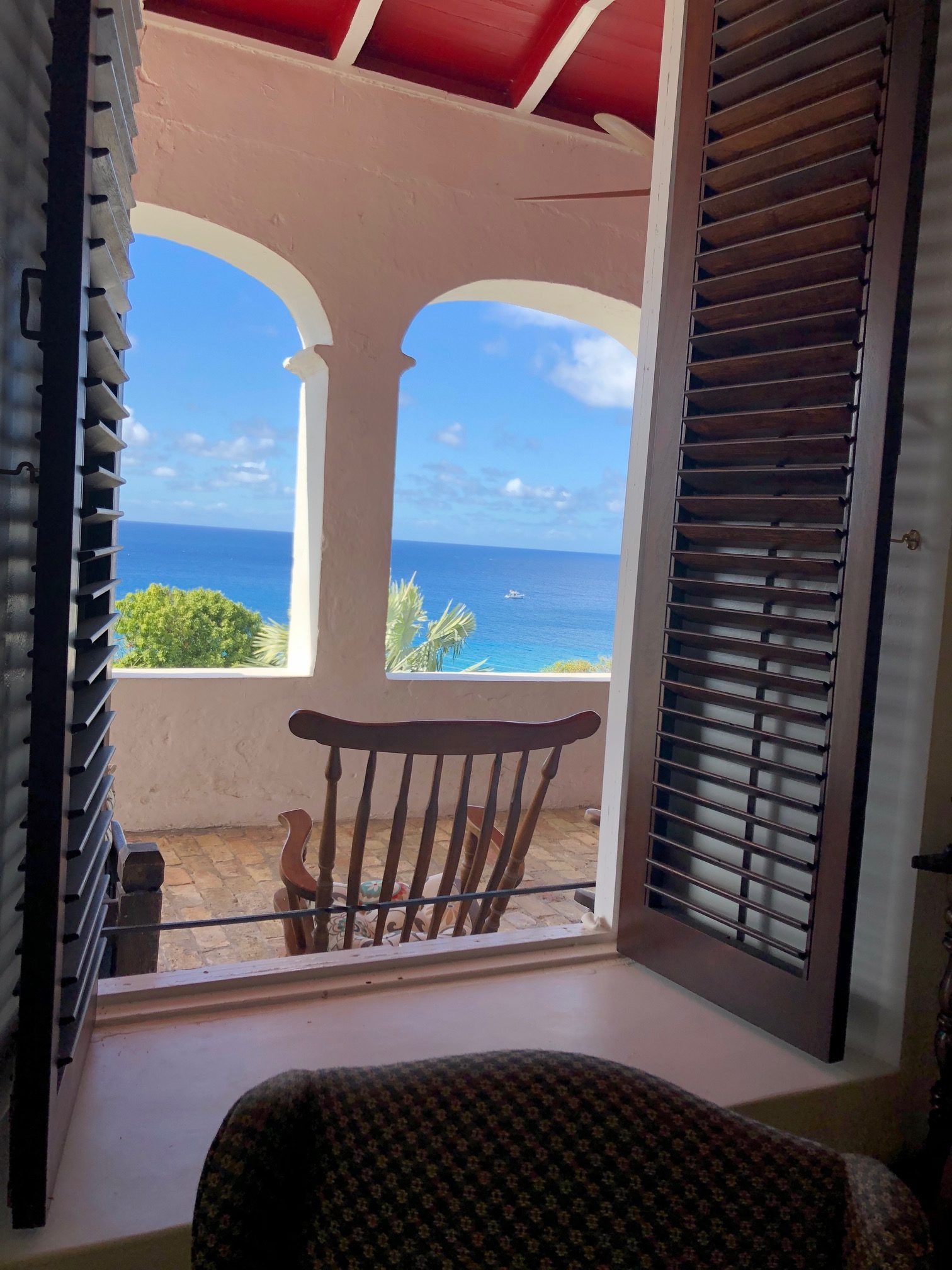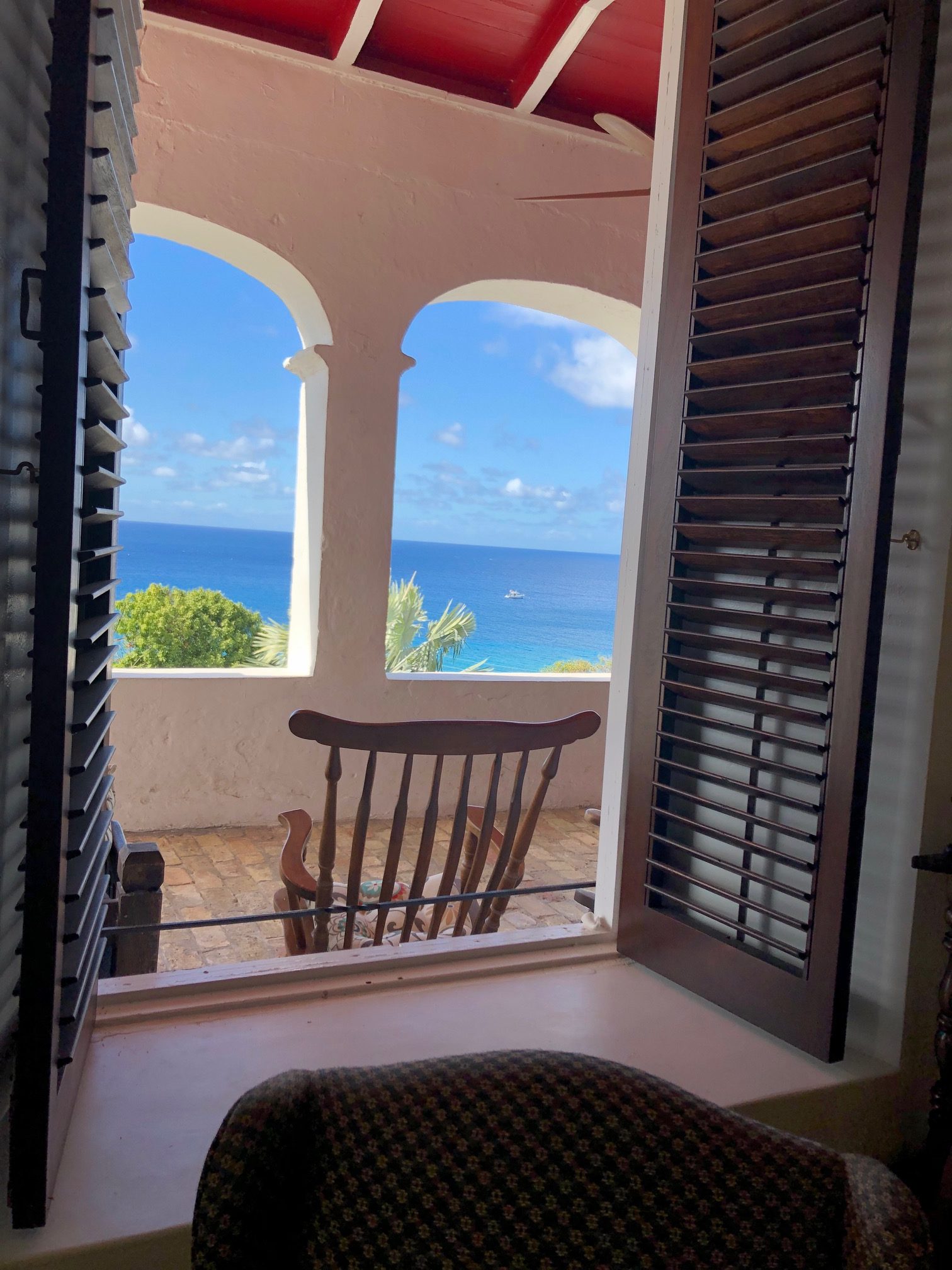 The backyard features a recirculating waterfall, swimming pool, an outdoor shower, and lush greenery. There are sea views from different spots in the backyard.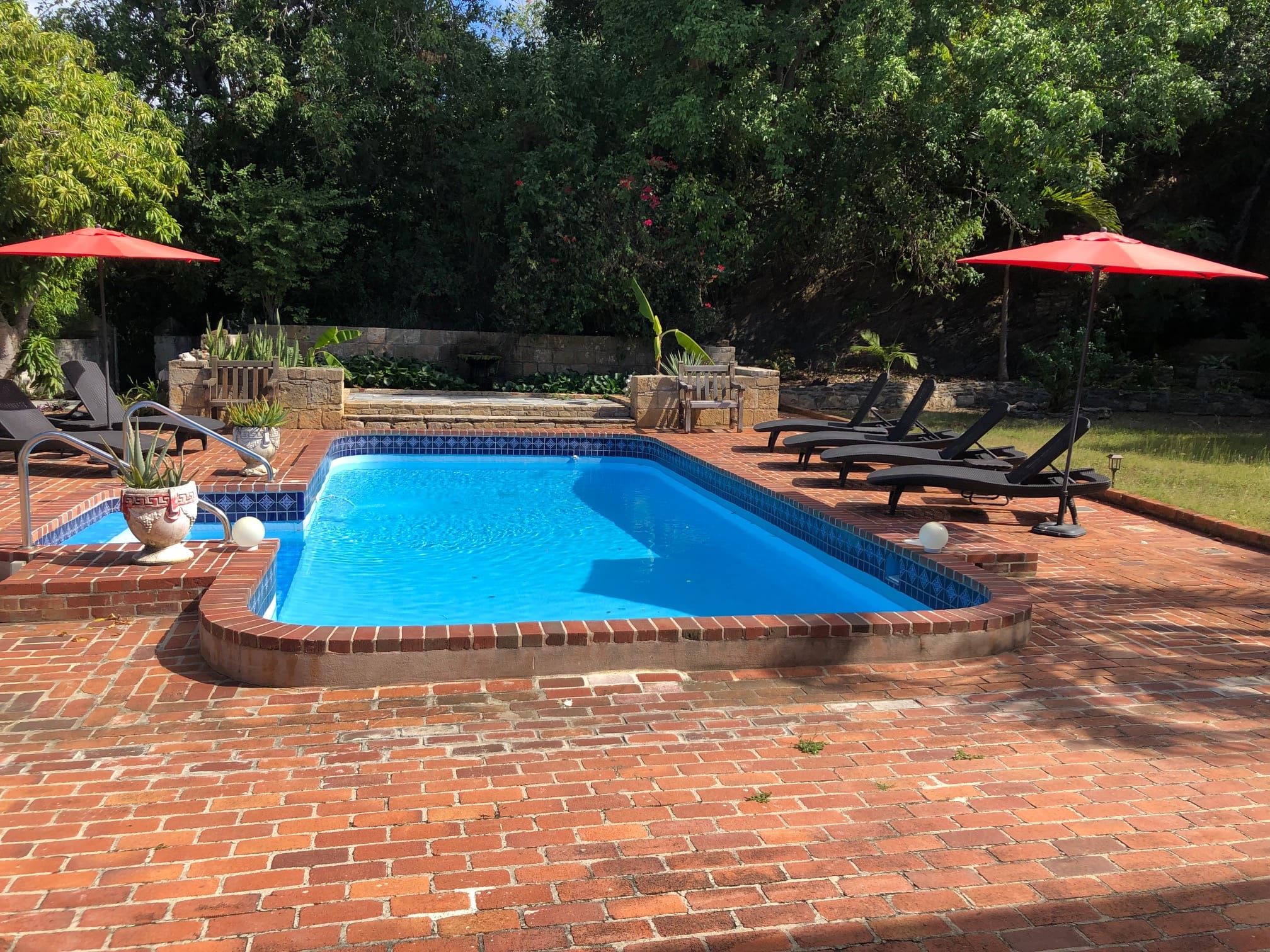 The Ocean House is farther downhill, a little closer to the water. It is a solar-powered stone house with a washer and dryer that sleeps up to five people.
The Dragonfly House has three double queen rooms with ocean-view balconies and bathrooms. The guests share a full kitchen.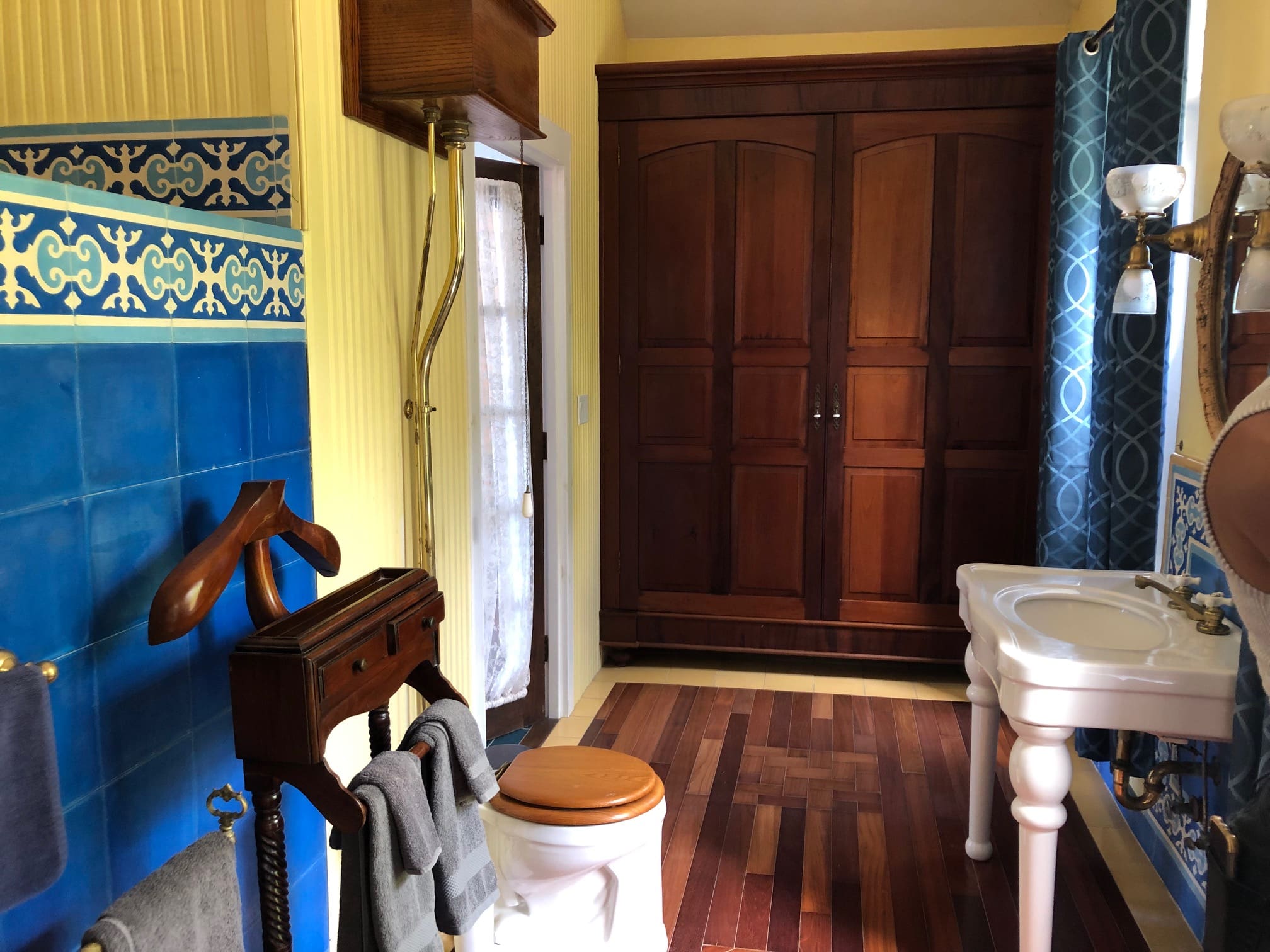 There is a total of nine bedrooms across the three solar-powered buildings, and all showers on the estate have a sea view.
"We remind people that most of the rooms are open-air," Marks said. "But if you're into air conditioning, we have that."
The estate was originally built in 1760 as a sugar mill plantation with up to 80 enslaved workers.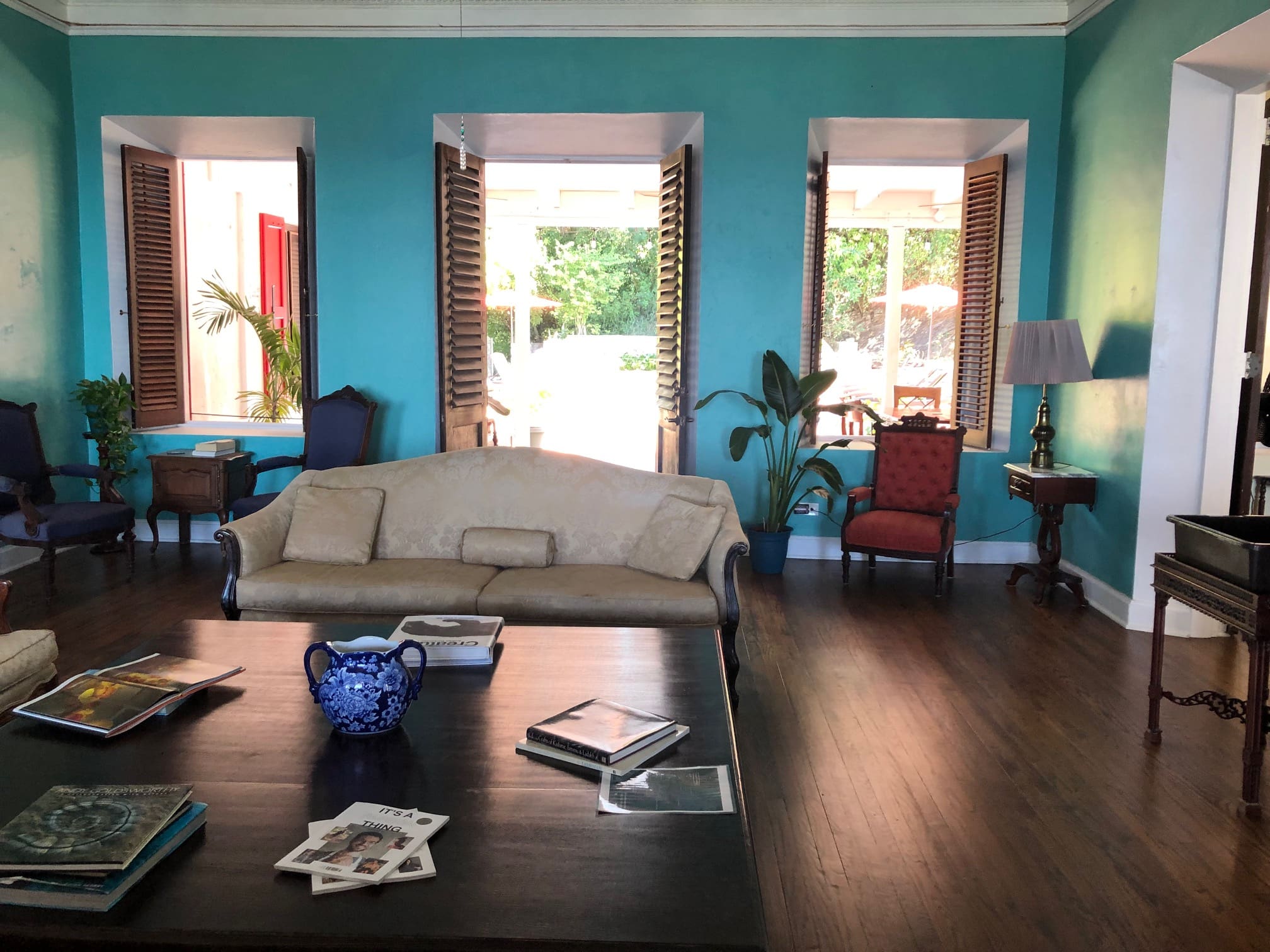 The property is shaded by mature fruit trees, and the new owners planted another 200 trees. They have filled gardens with herbs, spices, and vegetables. Cashew, macadamia, bananas, custard apple, dragon fruit, and mango trees grow on the property along with a "tree of life," a lignum vitae.
They have started a nursery and are housing bees to keep the flowers, trees, and plants company.
Flegal said history is important, and they are happy they can re-purpose the property and use it to educate visitors and the local community.
"People are looking for an immersive travel experience," Flegal said. "We think it is totally important to focus on the history of enslavement," he said.
Marks is a marine scientist and said she plans to give talks about sea life, the ecology, and the history of the area and the territory.
"We also want to do more towards sustainability like more solar hot water in the future," she said.
The couple also works with coral reefs projects and are hoping to get in the water more to monitor coral reef disease.