A suspect in the deadly officer-involved Manuel Bar shooting remains at large, police said Wednesday. Police released video of the crime that shows patrons running and hiding behind vehicles.
The shooting at the Contant bar left one man dead and four people injured last Thursday night. The off-duty police officer who traded gunfire with the perpetrators was placed on administrative leave. One of the men injured in the incident was also shot two weeks earlier in a similar attack at the establishment in Upper Contant, said Barrington Thomas Sr., St. Thomas/St. John/Water Island chief of police.
The video shows a car pulled to a fenced outdoor area where at least a dozen people are sitting or standing talking. Within seconds two gunmen begin shooting, one possibly from the driver's seat. They fire what appears to be 16 shots over the course of six seconds. Police pixelated part of the footage to obscure the V.I. Police Department officer's returned fire. The officer appears to be less than 20 feet from the shooters.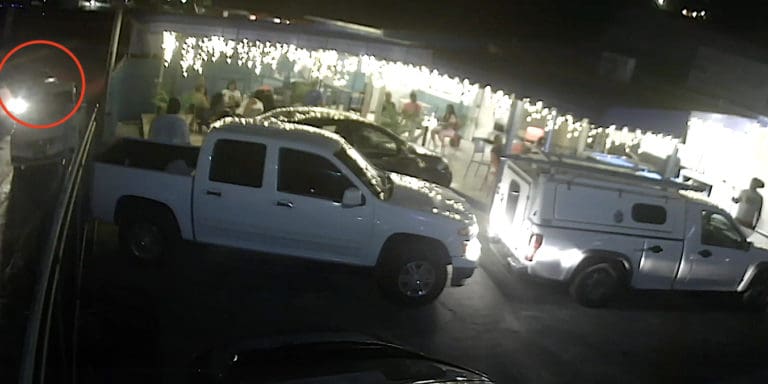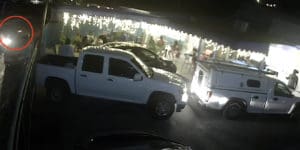 Forensic evidence gathered in the getaway car by the V.I. Police Department's Major Crimes Unit revealed the second gunman may have been shot in the leg or foot, Thomas said. The only description police were able to obtain was that the suspected gunman was male, wearing black clothing, and may currently have an unexplained leg wound.
Thomas said the video was released in an effort at transparency and that patrons were lucky the officer was there.
"We want to show exactly why the officer was forced engaged," he said. "(The gunmen) would have gone in and finished the job, or finish whatever he was intended to do."
Police believe they have a motive for the attack. Thomas was unwilling to say more.
Police urge anyone who knows someone with an unexplained leg or foot injury possibly consistent with a gunshot to call 911 or 800-222-8477. There is a potential $10,000 reward.