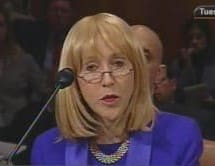 A federal judge has sentenced a St. Croix man to 13 years and six months in prison for his role in a home-invasion robbery in which he terrorized a couple for $200 and some electronics, U.S. Attorney Gretchen C.F. Shappert announced Friday.
Chriss Cepeda was 21 when police say he and two other men broke into a couple's home in Estate Rust Op on St. Croix's north shore early Sept. 10, 2017. They beat and threatened to kill the man and woman and then kidnapped them at gunpoint in their Toyota Tacoma. Cepeda and accomplices made off with the truck, $200 in cash, two iPhones, and an iPad.
On Thursday, District Court Judge Wilma A. Lewis sentenced Cepeda, now 25, to seven years for the use of a firearm during a violent crime and 80 months — six-and-a-half years — for carjacking. Cepeda must also pay a $1,000 fine, a $200 administrative fee and submit to three years of supervised release after prison. Lewis also ordered him to pay monetary restitution to his victims.
He had faced a potential total of 87 years for his crimes, which initially also included home invasion, burglary, and assault. Cepeda pleaded guilty on Nov. 20, 2020, and was originally scheduled to be sentenced on March 24, 2021.
The case was investigated by V.I.P.D. and the F.B.I. and prosecuted by Assistant U.S. Attorney Daniel H. Huston.