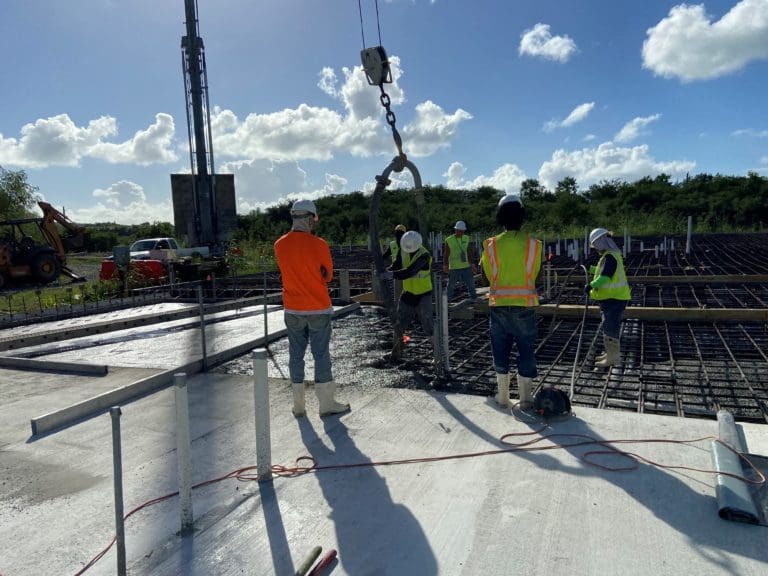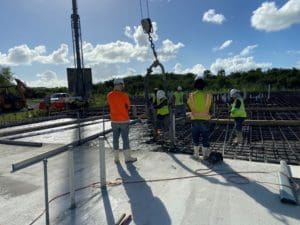 Work on the Paul E. Joseph Stadium has made considerable progress since reconstruction began in October 2021, when the Department of Public Works (DPW) received approval from the Federal Emergency Management Agency (FEMA) to proceed. Since then, project contractor, GEC LLC, has poured a full slab of concrete for the left field bleacher area. The next steps will include preparation for the right field and center field concrete slab pour.
"This is great progress for the territory," said Commissioner Derek Gabriel. "After many years, not only is there movement, but we now have tangible developments for our community to see."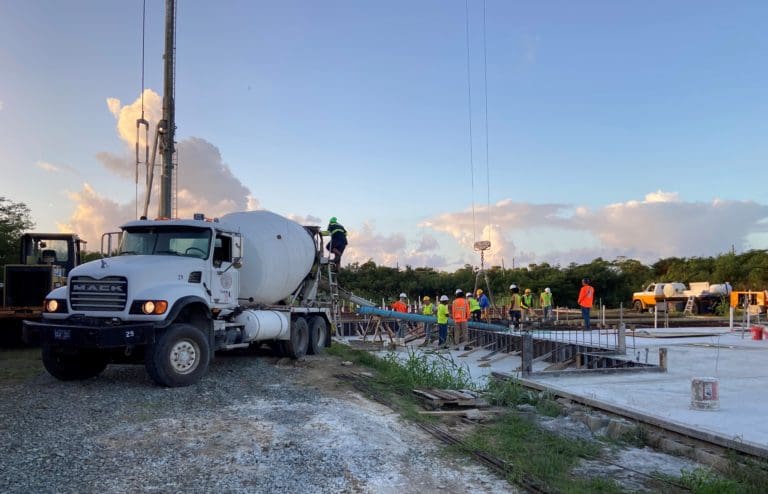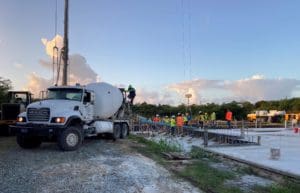 The Paul E. Joseph Stadium project was temporarily halted in August 2020 pending FEMA's approval of a Conditional Letter of Map Revision (CLOMR), which is a letter from FEMA commenting on whether a proposed project if built as proposed would meet minimum National Flood Insurance Program standards. As a result, the project completion date was pushed back by an additional year.
The new Paul E. Joseph Stadium will sit 10 feet above sea level. This $27 million project is expected to be completed by March 2023.
Follow DPW on Facebook, Instagram, YouTube, and Twitter. You can also log on to www.dpw.vi.gov and www.vitranvi.com to stay abreast of all things V.I. Public Works.
The Bryan/Roach Administration continues to be committed to transparency, stabilizing the economy, restoring trust in government, and ensuring the disaster recovery is completed as quickly as possible.