A Smith Bay man serving a federal probation sentence is being held in custody after he was found carrying a handgun in the emergency room at Roy L. Schneider Hospital. The defendant was apprehended by police the day after he sought treatment for an undisclosed health condition.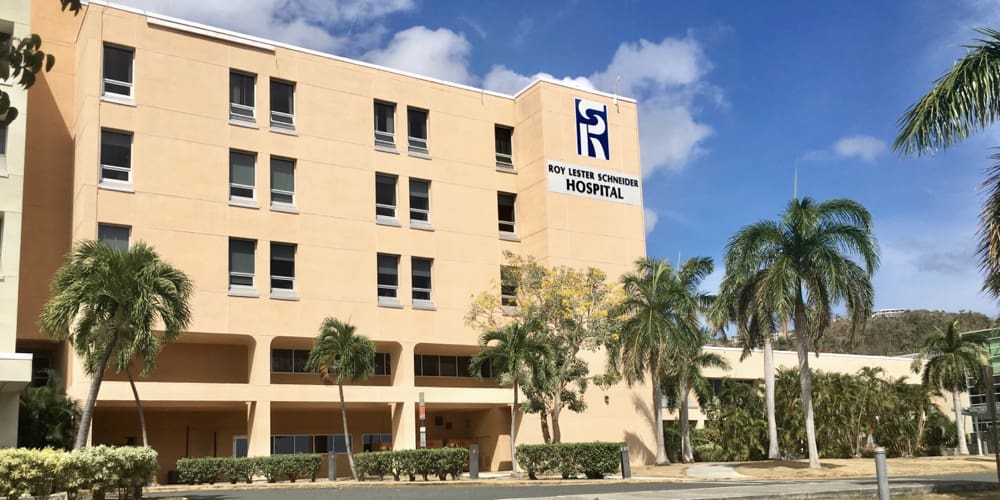 Twenty-seven-year-old Ahmaud Rodriguez appeared at a preliminary hearing in Superior Court on Monday, charged in connection with the hospital incident. A Justice Department official told Magistrate Paula Norkaidis the defendant posed both a danger to the community and an extreme flight risk.
Norkaidis agreed and ordered Rodriguez to be held on $25,000 cash bail, pending an arraignment hearing set for Jan. 21.
The defendant pleaded guilty to transporting and harboring an illegal immigrant in June 2020 and was sentenced to four years probation, with six months of home confinement, on Oct. 6 of that year. On Monday, the magistrate found probable cause to uphold charges of illegal possession of a firearm and ammunition and being a felon in possession of a firearm.
When investigators tied the gun's serial number to a report of stolen property from Florida, Rodriguez was charged with possession of stolen property. Police also charged him with possessing an illegal firearm within 1,000 feet of the Lockhart Elementary School.
As she advised him of his rights, Norkaidis said if convicted at trial, the school zone charge carried a mandatory minimum penalty of 40 years in prison. "The court is concerned that facing the charges as a felon in possession of a firearm and being in possession of a firearm within 1,000 feet of a school, he is considered an extreme danger to the community," the magistrate said.
According to an affidavit filed by the VI Police Department Investigations Bureau, Rodriguez appeared in the emergency room on Dec. 30 and was determined to need immediate medical attention. While receiving treatment, doctors and nurses spotted a holstered black handgun tucked in the patient's waistband.
The doctor treating Rodriguez then removed the weapon. Hospital security was notified. The gun was photographed and its serial number recorded before being placed in a locked box.
Schneider Hospital Director of Security Gideon Garfield then contacted the bureau, said Police Detective Richard Velasquez. Garfield told police about the presence of a firearm in the emergency room and also said he recognized the defendant by name.
Detectives followed up and verified information that Rodriguez had been convicted of a felony in District Court eighteen months ago. Records kept by the National Crime Information Center added further details, court records said.
But by the time detectives pulled it all together, the suspect was released from the hospital on Dec. 31. He was apprehended later that day in Smith Bay, without incident, Velasquez said.
At the Monday hearing, Assistant Attorney General Brenda Scales said Rodriguez now faces the revocation of his federal probation sentence.