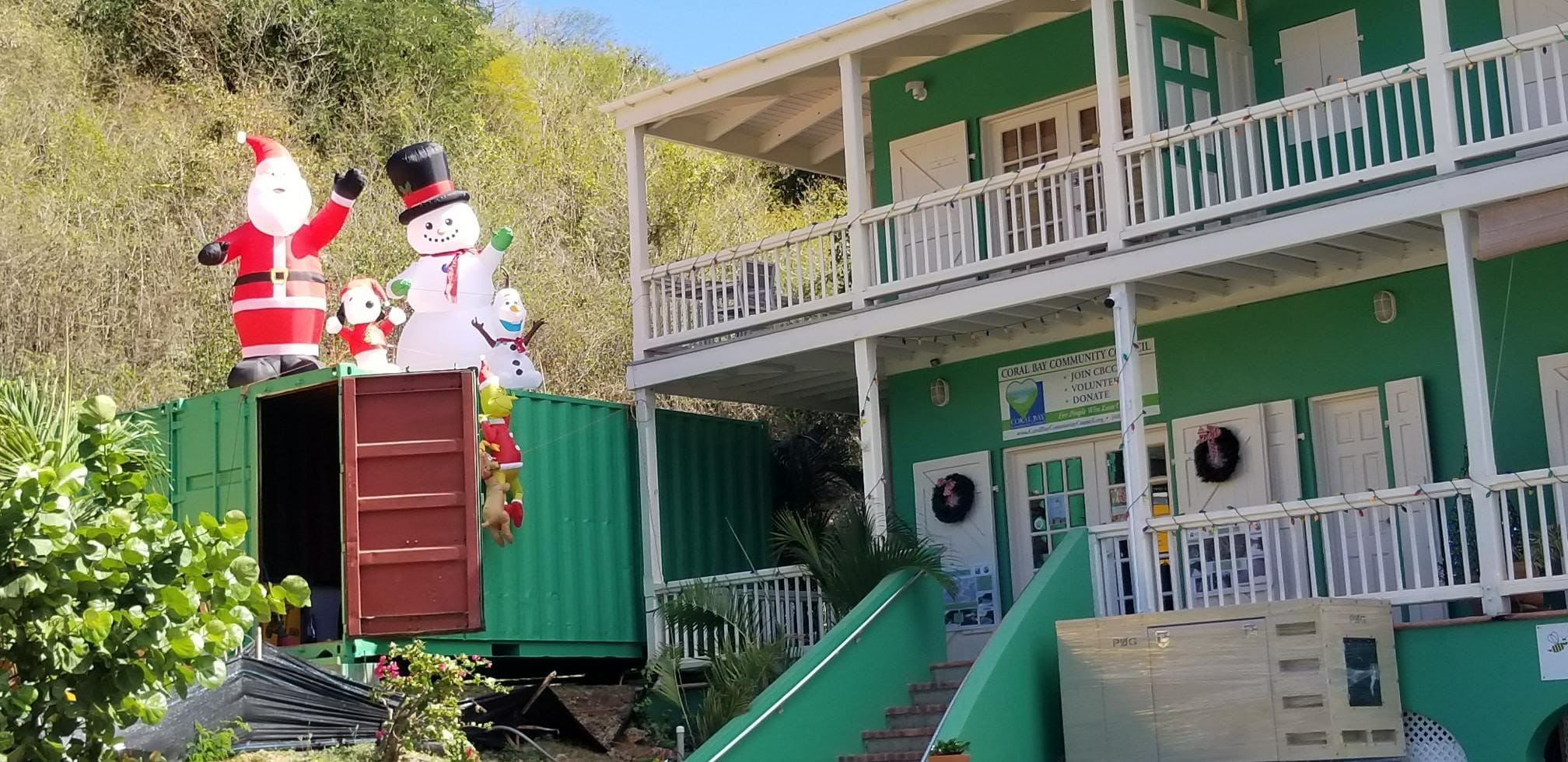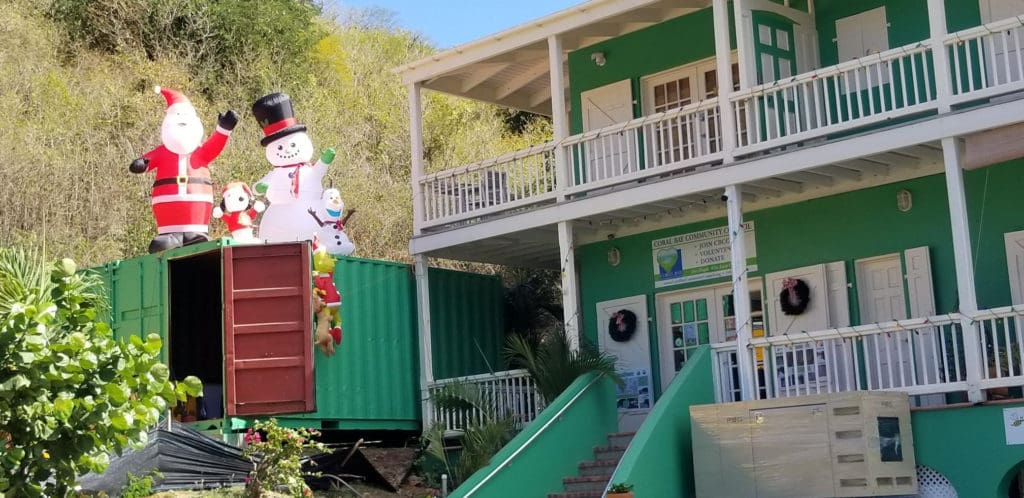 Santa is coming Wednesday, Dec. 22 to Coral Bay on St. John.
Beginning at 6 p.m., Santa will drive through Coral Bay in his fire truck sleigh in an event organized by the Coral Bay Community Council. Small gifts, provided by generous council members, will be distributed to children at 6:15 p.m. at the Calabash Boom center and at 7 p.m. at the council office's parking lot across from the fire station, according to a press release.
This is a socially-distanced event and participants are asked to please wear masks and leave the area once their children have gifts. Elves will distribute the gifts. Special thanks go to Richard and Chelsea Baranowski, the owners of the freshly painted CBCC building, for the great Christmas decorations and lights for all to enjoy this season.
On Christmas Eve, Friday, Dec. 24, Caneel Bay Resort will host an event at the Frank Powell Park in Cruz Bay, according to marketing director Patrick Kidd.
Santa and his merry helpers share some gifts with children in the community and spread some holiday cheer.
"We don't have the employees we did, but it's a joy to bring our Caneel Bay family together, and we appreciate the many folks who have helped to wrap gifts and get things ready, including members of the Rotary. Sadly, in respect of COVID-19 precautions, we are not able to serve refreshments this year, but fun will be had nonetheless," according to a press release announcing the event.