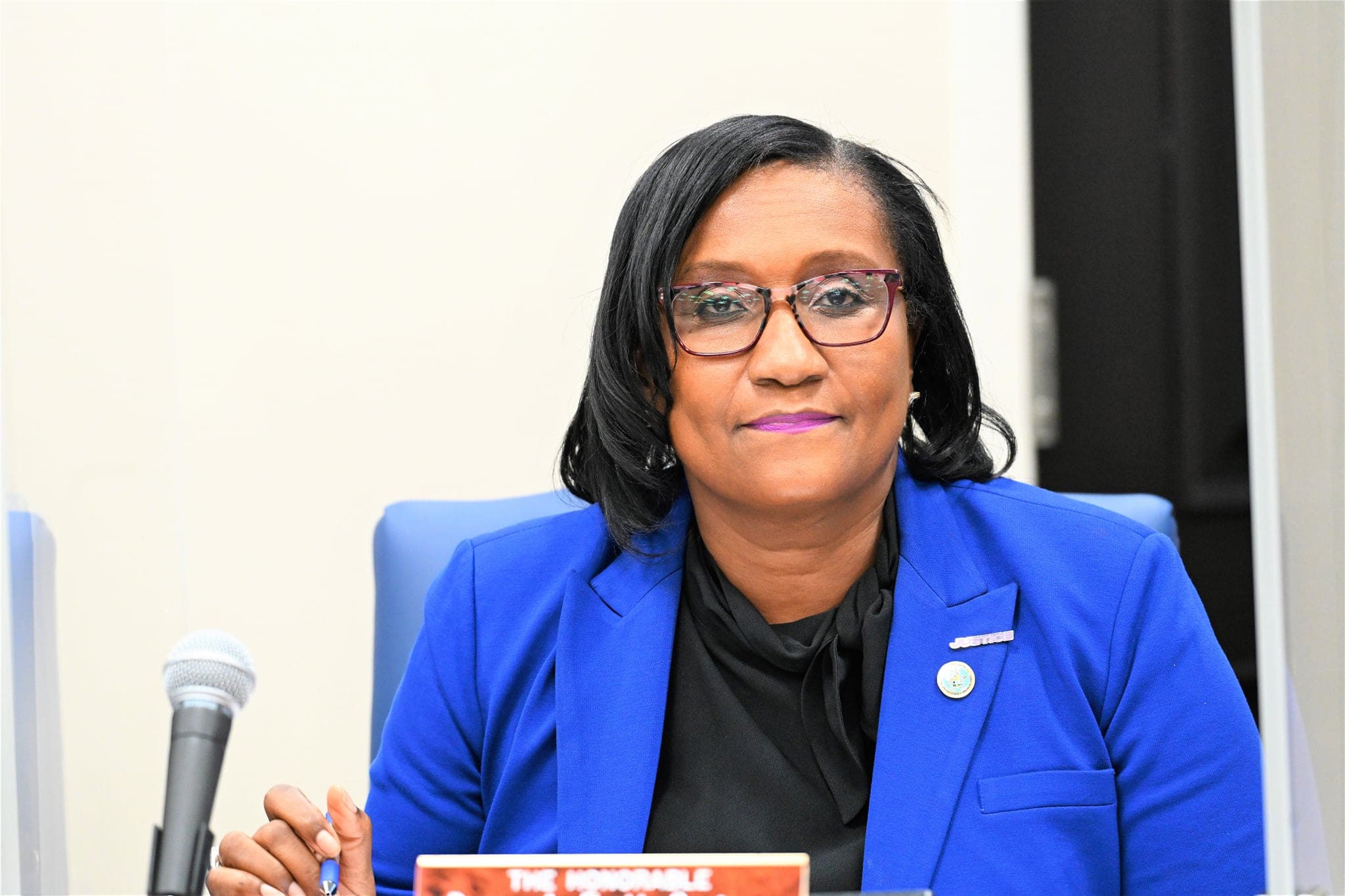 Requested by Gov. Albert Bryan in July, the Finance Committee advanced legislation dubbed the Surplus Lines Act on Monday, which, if signed into law, aims to provide U.S. Virgin Islands surplus lines brokers flexibility in the utilization of the surplus lines market. But what is surplus lines insurance, who can sell it, and why does it matter?
Office of the Lieutenant Governor legal counsel Glendina Matthew said, "Surplus lines insurance is an alternative type of insurance that fills the need for coverage in the marketplace by ensuring those risks that are declined by the standard underwriting and pricing processes of admitted insurance carriers."
In short, surplus lines insurance fills a need for coverage (like homeowner's insurance) in the marketplace, but only a surplus lines broker can sell it.
"A surplus lines broker solicits, negotiates, or procures a policy of insurance for a surplus lines insurer. A surplus lines insurer also called an unauthorized insurer, accepts financial risk that is too high for an admitted insurance company to take on. It is an alternative type of insurer," Matthew said.
The unauthorized insurers can react to market changes, making them able to accommodate the needs of clients who are unable to obtain coverage from admitted carriers.
Lloyd's America Inc. is the leading surplus lines insurer in the U.S., writing surplus lines insurance nationwide, including the District of Columbia, Puerto Rico, Guam, and the Virgin Islands.
Lloyd's general counsel Sabrina Miesowitz said the business was in full support of the measure, though it drives competition.
"The Surplus Lines Act modernizes and clarifies the requirements that USVI surplus lines brokers must fulfill before coverage may be written in the surplus lines market. One aspect of this modernization is the changes being made to the diligent search," Miesowitz said.
As the law is written currently, a diligent search requires surplus lines brokers to seek coverage from licensed insurers, and "the risk must be declined by the licensed market before it may be placed in the surplus lines market."
The new legislation, should it be made into law, would adjust this requirement, creating more flexibility for the licensed surplus lines broker and, ultimately, the consumer.
"For homeowners and small commercial risks, the legislation requires that USVI surplus lines brokers first seek coverage from licensed insurers but clarifies the number of declinations required before coverage may be placed in the surplus lines market based on the current capacity expected to be available from licensed insurers," Miesowitz said.
The Division's Assistant Director and Chief Examiner Insurance Cheryl Charleswell said while there are over 200 licensed property and casualty companies in the territory, "the major companies that write PNC coverage for the territory, in regards to homeowners coverage, is about six companies."
Should the law pass, these companies would no longer have to receive declination from all admitted insurers but instead two if referring to homeowner's insurance and one if referencing small commercial property or casualty insurance.
Matthew said the legislation is timely, "as our largest admitted insurer in terms of market share in the territory has begun transitioning out of the admitted market. Many insurance producers will be faced with placing these policyholders with other insurers that may face capacity challenges. This bill allows for continued capacity, allows for more insurance options to be added to the Virgin Islands' market, creates a less burdensome diligent search process, and allows for more competition in the marketplace."
Sen. Donna Frett-Gregory, who proposed the measure on behalf of the governor, said though the bill isn't "straightforward," but there is a need for it.
Sens. Frett-Gregory, Kurt Vialet, Marvin Blyden, Samuel Carrion, Dwayne DeGraff, and Janelle Sarauw were present for the hearing. Sen. Javan James Sr. was absent. Additional non-committee members were also present.