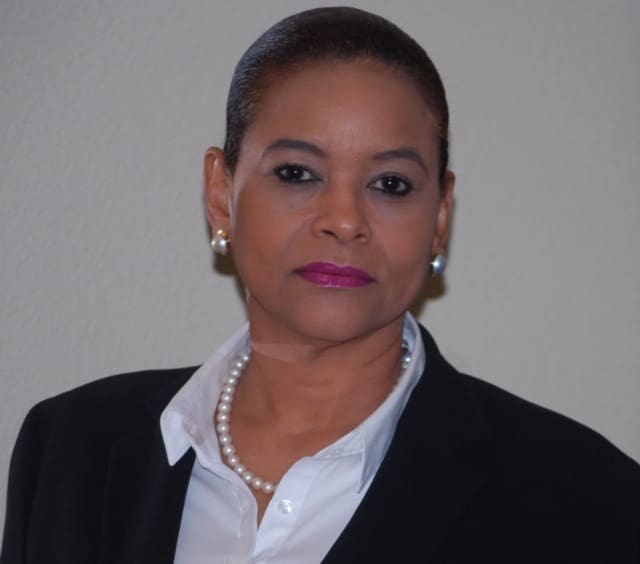 Stephanie Barnes will stand trial Dec. 6 on charges of stealing from the Casino Control Commission after V.I. District Court Chief Judge Robert Molloy denied her motion to continue the matter to a later date.
Barnes had sought the extension after receiving "voluminous" additional discovery documents the week of Nov. 15 from the U.S. Attorney's Office, which is prosecuting the case, according to her motion filed Nov. 23.
Barnes was indicted in July 2019 along with then head of the Casino Control Commission Violet Anne Golden on charges of embezzling almost $300,000 from the agency that regulates casino gaming in the USVI. Golden had hired Barnes in 2015 to run a program for problem gamblers.
The spending irregularities came to light during an audit of the Casino Control Commission by the V.I. Inspector General's Office, with a report on the findings released in 2018.
Golden pleaded guilty and, in August 2020, was sentenced to 24 months in jail for federal program fraud and one year for failing to file income taxes on an annual salary of $105,000. She was released on Sept. 25 from the Metropolitan Detention Center in Guaynabo, Puerto Rico.
Barnes is charged with conspiracy to commit theft from programs receiving government funds, conversion of government property, receipt of government property, fraudulent claims upon the government, and filing a false tax return. She has pleaded not guilty and is free on a cash bond pending the outcome of her trial.
Molloy did not mince words in denying Barnes' motion, which was unopposed by prosecutors, noting in his order of Nov. 24 that the deadline for discovery passed 721 days ago, and the trial date extended once before at the government's request to allow more time for discovery and a new attorney on the case to prepare.
In fact, at an April 30 status conference, the parties jointly requested a July 19 trial date, which the court could not accommodate, so a "drop-dead date" of Dec. 6 was set with the condition it not be continued "absent a very, very, very compelling circumstance,'" Molloy wrote in his order.
"The Court is concerned that the parties were, and are, unclear on what is meant by 'drop-dead date' and 'very, very, very compelling circumstances.' This case is, as the parties acknowledge, complicated. Moreover, it requires the balancing of both the St. Croix and St. Thomas divisions in a time when only one trial may take place at a time in a particular courthouse due to COVID-19 safety measures when the Court already has a tremendous backlog of criminal trials" Molloy wrote.
"Now, the Government has turned over 'voluminous' discovery nearly two years after the expiration of the discovery deadline, which defense counsel may not have time to review prior to December 6, 2021," wrote Molloy.
While the court is sensitive to "the burden that the Government's extremely untimely disclosures place on Defendant," said Molloy, "at this stage, this burden will not be redressed by continuing the December 6, 2021 trial date."
In a trial brief filed the same day as Molloy's order, the U.S. Attorney's Office said it has not "collected discovery or timed its discovery productions in an effort to bring about a continuance of the trial." In fact, the office has worked diligently to prepare for trial, but a change in government counsel revealed the need to collect additional material, especially business record certifications, according to the brief that essentially lays out the prosecution's case.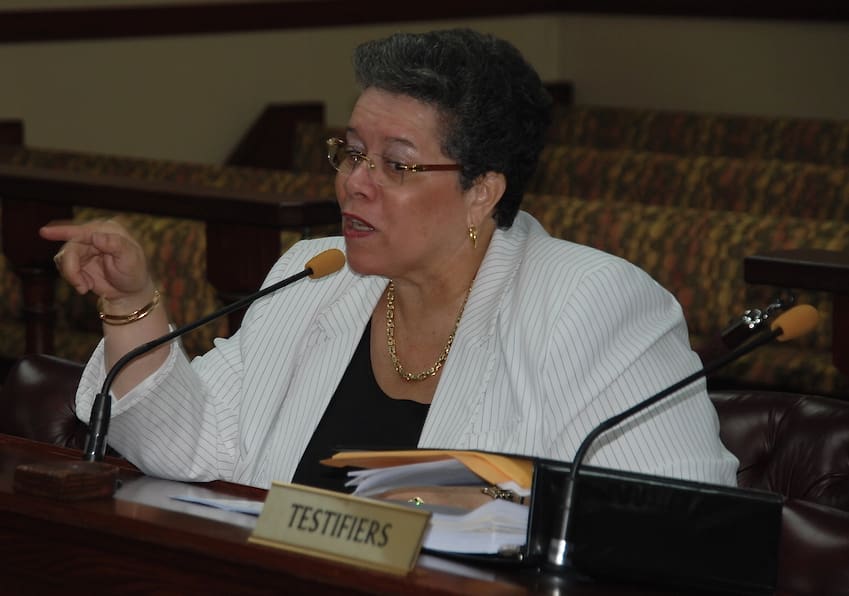 A list of those business records the prosecution intends to admit at trial, filed as part of its brief, is more than seven pages long and includes receipts for car rentals, air travel, hotel stays, tickets to the Broadway show "Hamilton" and the St. Kitts Music Festival, restaurant meals, bank statements for cash advances and copies of Casino Control Commission checks to Barnes for amounts ranging from $2,200 to $10,000.
The prosecution alleges in its brief that Golden hired Barnes, her friend, to the newly created position of "problem gambling specialist" in early 2015, despite Barnes having no specialized education for the role.
"At the time, Defendant Barnes was unemployed and taking classes online through Capella University," according to the brief, which outlines how Golden arranged for the Casino Control Commission to pay $44,523 toward Barnes's educational expenses to obtain a "Studies in Gambling Addiction Certificate" in September 2015 and her graduate degrees that followed.
"The evidence will show that Defendant Barnes's alleged work on behalf of the VICCC was largely unknown to the other VICCC Commissioners until late 2015, and after that only vaguely understood to include the hosting of trainings. Defendant Barnes's pay and many generous benefits — which led to her being paid far more per year than the Commissioners on the VICCC themselves — were never made known to or authorized by any person in a position of authority at the VICCC other than Defendant Golden," according to the brief.
The brief also alleges that after Barnes obtained the necessary education, "she used materials purchased online to give trainings that should have been the responsibility of the casinos themselves to provide. And in doing so, she charged $250 per person who attended each training and tacked on nearly $30,000 in charges to the VICCC for folks who did not even attend her trainings."
When the casinos instead sought to have staff at the University of the Virgin Islands provide the training, Golden forbade it, according to the brief. Moreover, "evidence will also show that when the casinos ran out of new employees to send to Barnes's trainings, Defendant Golden insisted they send hotel employees who never set foot in casinos to her trainings as well — all so Defendant Barnes could be paid $250 per person who attended trainings," the brief states.
This was at a time when "few if any, Virgin Island casinos were in operation … much less availing themselves of the services of the 'problem gambling specialist' at the VICCC," according to the brief.
Additionally, when Barnes prepared her 2016 tax return reporting $155,925 in gross income consistent with her 1099 from the Casino Control Commission and then discovered that as an independent contractor, she owed $33,124 in unpaid taxes, evidence will show that she sent the draft return to Golden who created a false "corrected" 1099 that claimed Barnes only received $89,925, the brief states.
"As evidenced by the fact that the VICCC had never before, and has not since, felt the need to hire a 'problem gambling specialist,' the evidence will show that Defendant Barnes's position was created by her friend Golden for Barnes's personal financial benefit and to justify Golden's desire to remain in the intimate company of Barnes, especially while traveling," the brief states.
Among the list of witnesses the U.S. Attorney's Office said it might call is Violet Anne Golden.