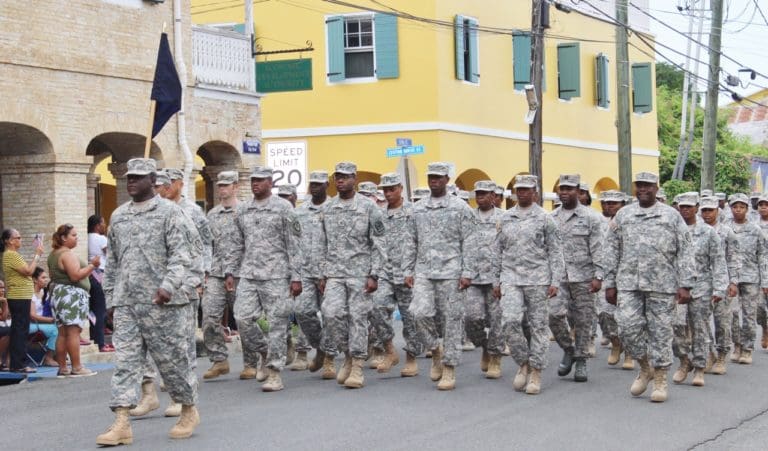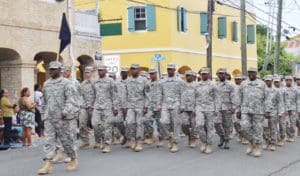 Virgin Islands National Guard 104th Troop Command has scheduled a recruiting drive on St. Croix. Members of the 104th Troop Command will be at Rudolph Shulterbrandt Agricultural Complex, LaReine Chicken Shack and the Home Depot parking lot from 10 a.m. to 5 p.m., Dec. 11.
The purpose of the drive is to seek potential candidates who meet military qualifications to enlist in the United States Army National Guard. The 104th Troop Command plans to present static displays at each site.
In case of inclement weather, the event will be postponed to a later date, and Capt. Marcia C. Bruno will provide updated information if that happens.
Contact Capt. Bruno if there are any questions or concerns. Also, visit the Defense Visual Information Distribution Service (DVIDS) and social media pages for pictures of the day during the event.
State Public Affairs Officer
Commander of the 51st Public Affairs Detachment
Virgin Islands National Guard
712-7750 (office)
642-1482 (mobile)
Check out the V.I. National Guard sites
DVIDS: https://www.dvidshub.net/unit/VING-51PAD
Website: https://vi.ng.mil/
Follow VING on
Facebook: https://www.facebook.com/VIGuard/
Instagram: https://Instagram.com/vinationalguard
Twitter: https://twitter.com/VIGUARD
https://YouTube:https://www.youtube.com/channel/UCNgP84aiC4sfJBU7hnptsjQ
YouTube:https://www.youtube.com/channel/UCNgP84aiC4sfJBU7hnptsjQ