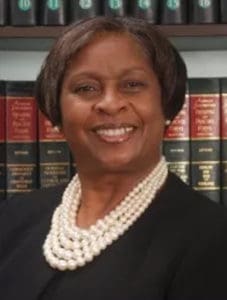 When advocates working with the Virgin Islands Domestic Violence and Sexual Assault Council lobbied their leadership for a refresher course on local laws, the new director decided to invite their supporters.
This week, DVSAC hosted a webinar called "Know Your Laws." Participants spent an hour hearing from lawyers and an official from Human Services about laws that spell out the Virgin Islands Code violations related to domestic violence and sexual abuse. They also heard a review of to whom the police, medical professionals, counselors, and educators are obligated to report crimes.
The presentation was followed by a discussion about procedures, accountability, and the best ways to use the laws to protect the vulnerable. The discussion came up at a time when public safety officials say domestic violence reports rose 24 percent from early 2020 to February 2021.
"The staff thought it was a necessary subject," said DVSAC Executive Director Jacqueline Heyliger, to update and clarify their understanding of the law. "It started as an internal update, and then, I thought it would be a good discussion for the wider community."
The 77 people participating in the Wednesday webinar were police, prosecutors, school counselors, Human Services intake counselors, staff, and volunteers from the Family Resource Center and the Women's Coalition of St. Croix. Over the three-hour presentation, they heard from Legal Services of the Virgin Islands Executive Director Shelby Gaddy with an overview of domestic violence laws.
Assistant U.S. Attorney Kimberly Cole provided details about federal Title IX laws in educational settings. Legislative aide Kayla Rivers informed the group about upcoming legislation proposed to amend existing domestic violence and sexual abuse laws.
Assistant Attorney General Vanessa Hewitt-Quindland gave an overview of rape and sexual assault laws, including recent changes. One of the changes discussed was the age of consent, involving youth under 18. Hewitt-Quindland also told participants about how the Public Sex Offender Registry works and how other jurisdictions in the U.S. allow the public to access the registry as a means of keeping their communities aware.
The webinar concluded with a talk by Human Services Administrator for Intake and Emergency Services Natalie Lewis. Lewis spoke on the topic of mandatory reporting. Lewis also spoke about the demands placed on the five Human Service personnel charged with responding to domestic violence, child abuse, and sex abuse emergencies. She said that those who serve in this role often find themselves under pressure, assisting clients under harrowing circumstances at any time of day or night. "We have staff right now who have 20 years (on the job), getting ready to retire. We need staff," she said.
The DVSAC director said she was hopeful that the "Know Your Laws" webinar would help by keeping those playing roles in protecting children and families up to date. Heyliger admits there are areas where just knowing the law is not enough. But, she said, it's a step forward. "It was more of an information-sharing meeting than a meeting where we're huddling and coming up with solutions," Heyliger said. "I want to thank the participants. They're all very, very busy people. I really appreciate the fact that they took time to do this."
Organizers also posted a fact-filled recording on social media. Those who wished to attend the session but could not do so can view the VIDVSAC Facebook page at facebook.com/VIDVSAC.