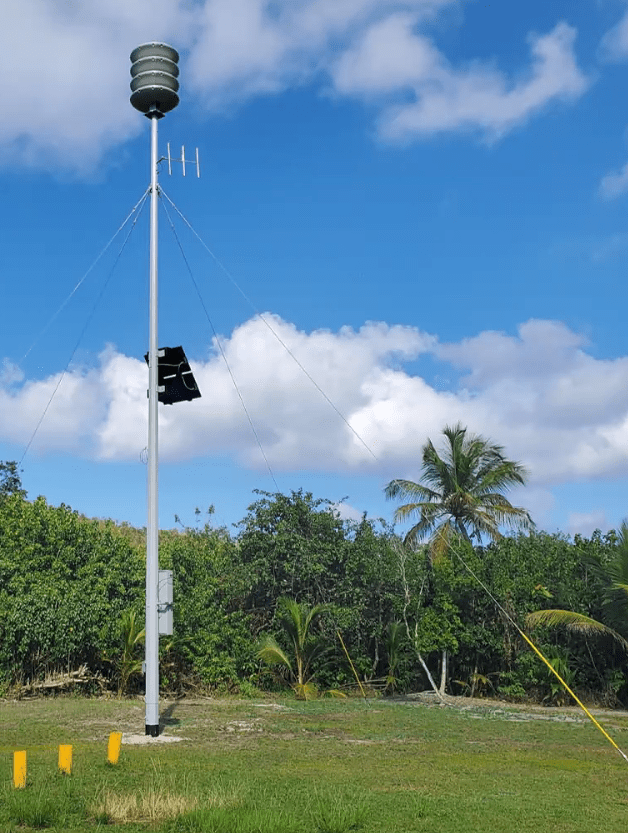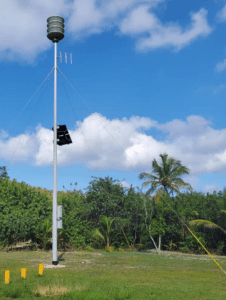 While Virgin Islanders look forward to the official end of hurricane season on Nov. 30, tsunamis remain a threat that can strike at any time with little warning.
One of the best defenses against their devastation is the network of tsunami sirens that once dotted the territory's landscape but were largely destroyed in the twin Category 5 hurricanes of September 2017 — just one year after a seven-year project to replace them was completed.
On Wednesday, the V.I. Territorial Emergency Management Agency moved a step closer to their restoration when the St. Thomas Coastal Zone Management Committee granted permission for new locations for four sirens on St. Thomas and one on Water Island.
Coastal Zone Management approval was required after homeowners said they no longer wanted the sirens on their property and new locations had to be found, said VITEMA Deputy Director for Logistics Steve De Blasio, speaking at a public hearing last month on the proposed plan that was approved Wednesday.
The new sites are at the Schneider Regional Medical Center, the Emile C. Berry Fire Station in Dorothea, Catherineberg, and the Department of Planning and Natural Resources boatyard in Sub Base on St. Thomas, and Catchment Hill on Water Island.
While Water Island previously had two sirens, residents told VITEMA they want only one, said De Blasio, adding that sound mapping has shown the Sub Base siren on St. Thomas can be heard on the island.
Replacement of the territory's tsunami sirens – there are 44 total with seven on St. John, 17 on St. Croix, 19 on St. Thomas and one on Water Island — is being funded by a Federal Emergency Management Agency grant that will cover 90 percent of the $1.6 million cost, said De Blasio.
While the old system used wooden utility poles, the new sirens will be atop galvanized steel poles that will better withstand natural disasters, said De Blasio. Otherwise, the configuration has not changed: the poles are anchored 8 feet underground and rise about 52 feet above ground, secured by four guy wires.
The poles are equipped with radio antennas that receive emergency signals to activate the sirens, which are bolted to the tops of the poles, bringing the total height to about 60 feet above ground, said De Blasio.
That height is necessary for the sound to carry, said De Blasio, and few sirens are inland because the threat is along the shorelines.
"The primary goal here is to get those populated beaches. If you're inland, above 80 to 100 feet elevation, you are not in a threat area for tsunamis," said DeBlasio. "Our focus was to make sure that we cover in particular those areas where the beaches are populated."
"How do inland people hear it and know to stay in place?" asked committee member Jawanza Hilaire.
"The tsunami sirens are only part of the system of warnings," said DeBlasio. "We get our warnings from the ground shaking, we get our warnings from the beach emptying out in front of our eyes," he said, but the government's program also includes text alerts, road signs directing people to higher ground, and inundation and evacuation maps available for download on the VITEMA website. Many of those tsunami road signs that indicate evacuation routes also got destroyed in the hurricanes and are being replaced under a separate grant program, said De Blasio. The government also is planning a tsunami public information campaign, he said.
"Look, know where you are, know where your elevation is, and know what direction you are going to need to go to get to higher ground and to safety," said De Blasio.
Board members attending Wednesday's meeting were Winston Adams, Karl Percell, Kai Smith and Jawanza Hilaire.