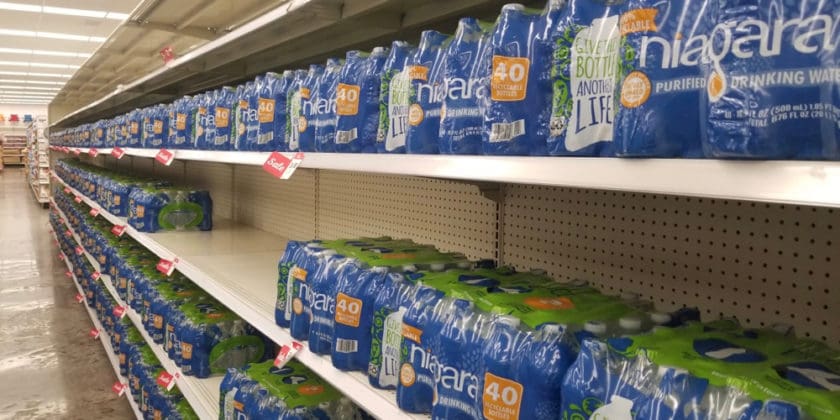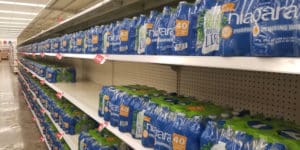 The Virgin Islands Department of Human Services (DHS) thanks The Market on both St. Thomas and St. Croix for generously donating 235 cases of water to be used for the Emergency Service Function (ESF) 6 Mass Care efforts to be ready in the event of a disaster.
Human Services Commissioner Kimberley Causey-Gomez said, "Preparing for a disaster is a community responsibility, and we should all work together to ensure the health and safety of the people of the Virgin Islands. We are especially thankful for our business partners as we develop public-private partnerships. The Market has always supported DHS with donations for the clients we serve and for that we are very appreciative."
DHS is the lead agency for ESF-6 Mass Care efforts for the territory. DHS and its partner agencies provide a critical emergency support functions to the community in times of natural and manmade disasters. Preparedness is even more crucial as we continue to serve throughout the COVID-19 Pandemic. The Market provided drinking water to be used in the time of a disaster and the need for evacuation shelters to be opened.
For more information, visit the Department of Human Services website zg www.dhs.gov.vi or on Facebook (https://www.facebook.com/usvidhs) at U.S. Virgin Islands Department of Human Services.
For more information on COVID-19, the new strain of coronavirus, visit the USVI Department of Health's website at www.doh.vi.gov/coronavirus or text COVID19USVI to 888777. #COVID19USVI