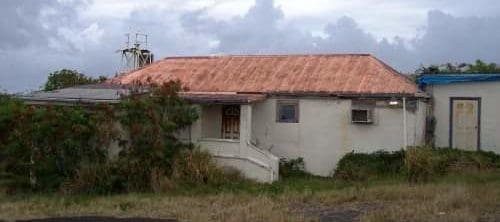 After reading a recent column about Buck Island by Professor Olasee Davis, Source reader Bob Miller of Plymouth, Michigan, wrote in an email, "Though I had spent over 30 years on St. Croix, I was never told about the history of many of the places I took for granted. Perhaps Mr. Davis would care to speak of Fort Louise Augusta, where I worked from 1968 to 1971. I know it used to be a French fortification dating back to about 1640, but beyond that, I know very little. … It would be of interest if that place were investigated by an archaeologist or other learned people to uncover what I think may be a great deal of information. I had been told there was an outer wall around the perimeter that was unseen as you walk the grounds. Mr. Davis might have a lot more information about this harbor entrance. If so, I would love to read about it."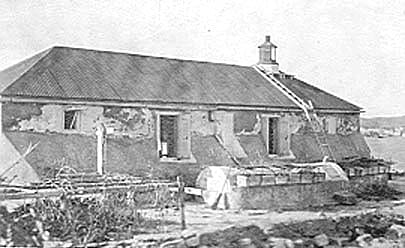 We approached Davis, who provided a wealth of information:
Fort Louise Augusta was located at the east entrance of Christiansted Harbor on St. Croix. It was initially a four-gun, semi-circular fort or battery built by the British as early as 1647, according to a Spanish map from that period in Virgin Islands history.
The fort was expanded several times by various colonial powers that took control of St. Croix, including the French, who called it Fort St. Jean when they worked on it in 1671. The Danish renamed it after a princess in the Danish royal house when they took over the island.
Fort Louise Augusta was enhanced by the Danes who added barracks in 1788. While it was located on the east end of Christiansted Harbor, Fort Sophia Frederika was constructed on the eastern point of Protestant Cay in the 1780s and also was completed in 1788.
The cay got its name from the French Catholics who were in possession of St. Croix from 1650-1696 after they buried Protestant Huguenots on the island.
Fort Louise Augusta and Fort Sophia Frederika are perhaps more appropriately referred to as "batteries." Fort Louise Augusta was also a lighthouse, with a station established there in 1857. There was a one-story concrete keeper's house that had a lantern mounted at one end of the building, though the light has been inactive since 1931.
In the 1930s, the barracks were modified into the island's first radio station, which played an important role in the lives of Crucians. Today, the radio station no longer broadcasts from Fort Louise Augusta.
According to the American Forts Network, the abandoned fort burned down in 2011, though the stone battery remains.