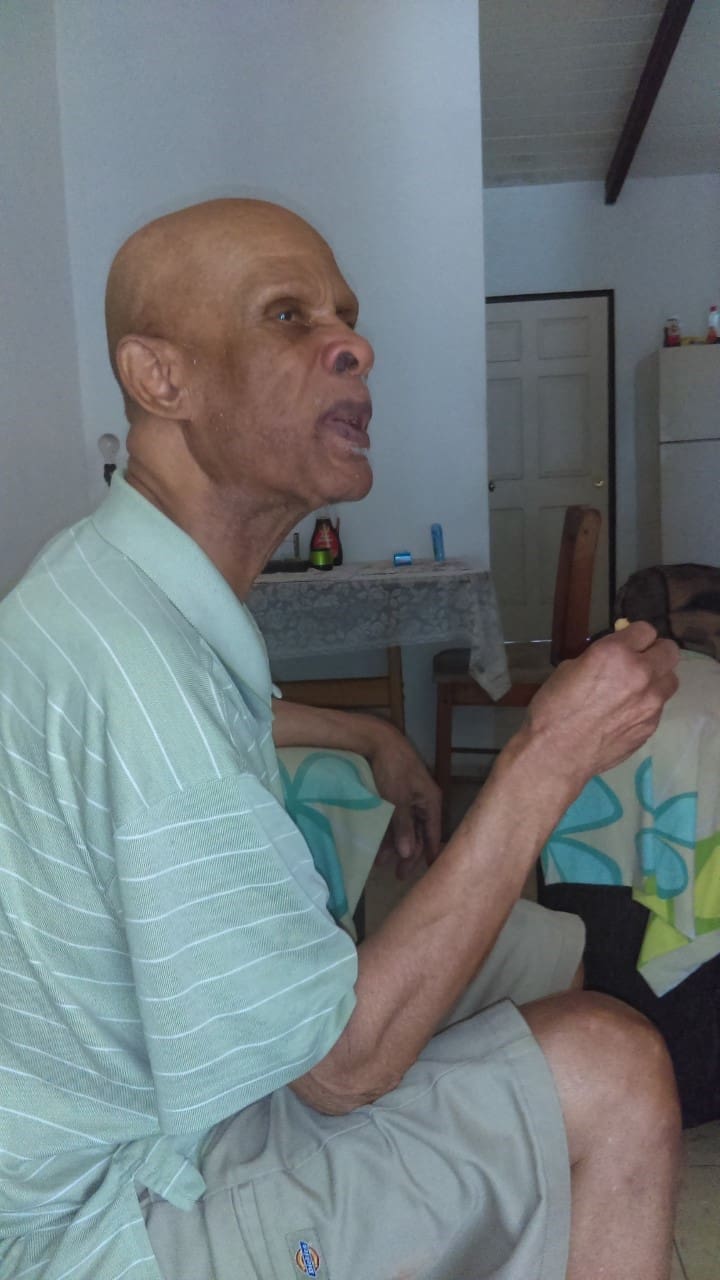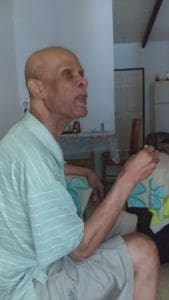 Wilfred Charles Audain, also known as "Freddy," of Estate Grove Place died on Aug. 24. He was 86 years old.
He was preceded in death by his wife, Violet Sutton; mother, Ethel Spratt; father, Garnet Audain; brothers: Basil Audain and Elroy Audain; sisters:  Rita Barnes, Venita Frederick and Cilma Audain; daughter, Corlis Thomas; son, Alex Audain; grandsons: Kurt Walters and Kaleem Ramsey.
He is survived by his daughters: Sandra Audain, Wendy Audain-Francis, Karen Dennery, Yvette Brooks, Cordella and Gloria Walters, Lina, Marva, and Gayle Thomas, Joan Audain-Williams, and Carol and Paulie Thompson; sons: Dwight and Curtlyn Walters, Glenford Thomas and Stevie Audain; and grandchildren: Cassandra Taylor, Shamol Granville, Rexford Friday Jr., Shamoia and Shamwala Granville, Latrell Victoria, Deja Liburd, Shelly Dennery Jr., Shakarie Dennery,  Chaniece Nickeo, Chante St. Rose, Desserie Fraser, Denise Brooks, Dennis Brooks, Denroy Brooks, Dahlia, Aldy, Keisha and Sollen Thompson, Ran, Denver and Kenny Thompson, Curtis Walters, Elicia and Steve Douglas, Natisha, Shamila, Jamal, Deshawn and Jaquda Maloney, Jahnell Walters, Rodney and Chevaughn Richards, Tazzie Adams, Christian Williams, Kay Abbott, Carla Aurelien and Patrice Thompson.
He is also survived by great-grandchildren: Zanyrah Granville, Za'nylah, Za'niyah and Jahmyah Baptiste, Kinirah Benjamin, Raheem Armstrong Jr., Shayalise, Jah-Sani, Shamol Jr., Shamiyah, Shamalylah and Shamirah Granville, Jahmir and Adonis Friday, Aneksi Richards, Shakoya Thompson, Nykanyez Maynard, Dajun Dupont, Ryan and Kaiden Fraser, Deniqua Brooks, Xavier Taylor, Daylen Thompson, Caden Porter, Amiah Ammons, and Winter and Lilly Hall; sister, Voilet Audain; brothers: Donald, Victor and Layton Audain; cousins: Wilma Vaugh, Dorette Audain, Deborah, Donna, James, Venetta Caines and Valerie Caines Matthew, Heather Smith, and Diana and Desaree Arthurton; and nieces: Florine Audain-Hassel, Julie, Annetta, Vanessa, Pauline, Cheryl and Debbie Audain, Jackie, Yvette and Lynette Barnes, and Sandra Frederick.
Other survivors include nephews: Victor, Vaugh, Anthony, Ray, Terrance, Frankie and Albert Audain, Elden Brooks, Bernard Barnes Jr., Michael and Jerry Fredericks; great nieces:  Emilia Williams, Shanice Gordon, Danielle and Shenell Audain, Rayen-Symone Audain, Shayla, Jamira and Shania Frederick, Shenece Morgan, Marquida Webster and Chantelle Semper; great nephews: JT, Jamie and Jermel Adams, Kimanni Gordon, Ray Audain Jr.,  Micah and Jaquan Frederick, Trevor Jones and Ziggy Morgan, Mwanga Audain, Earl Semper, Mahlakai Bowry, Jevaughni and Jevaughn Bellot; sons-in-law: Kamin Francis and Shelly Dennery Sr.; special friends: Theodore-Teddy and Steve Brow, Montaque, Joan and Janice Roberts, Shelly Dennery Sr., Derrick Liburd and Delia Leon; as well as other relatives and friends too numerous to mention.
The viewing will begin at 10 a.m. followed by a funeral service at 11 a.m., Tuesday, Sept. 21, at James Memorial Funeral Home Chapel. Interment will be at Kingshill Cemetery.