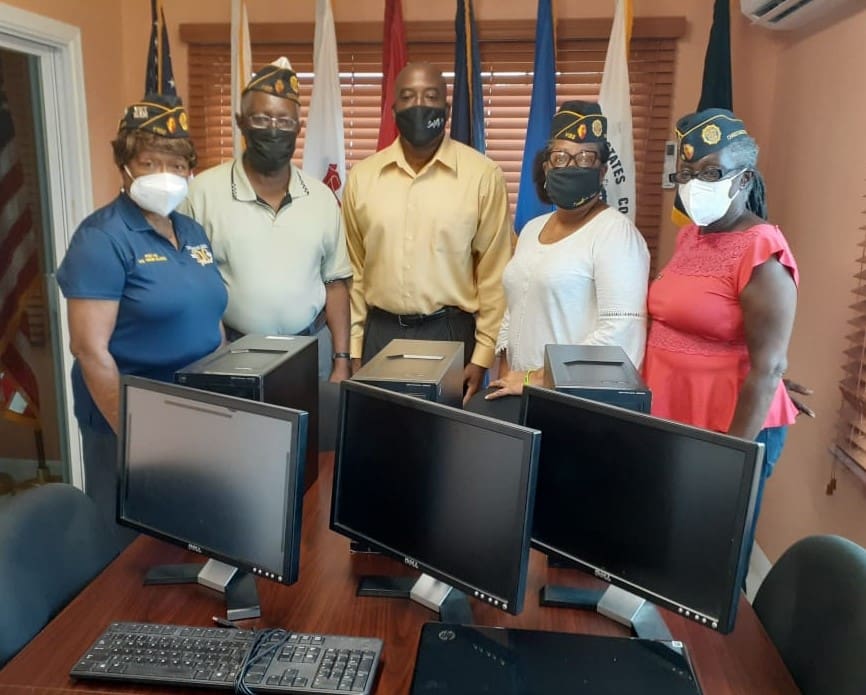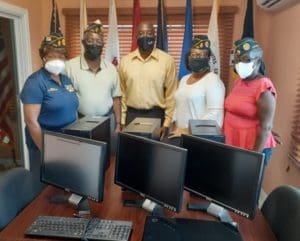 The Virgin Islands Office of Veterans Affairs (VA) donated a computer to each of the three American Legion Posts on the island of St. Croix (Post Nos. 85, 102 and 133) this past week. A laptop was also donated to the office of the American Legion District Commander located on St. Croix.
Representing each American Legion Post was Roxanne C. Miller – Post No. 85 adjutant; Annie Day Henry – 1st Vice Commander — Post No. 102; and Renee Samuel – 1st Vice Commander — Post No. 133. District No. 10 Commander Charles David was also on hand to receive the laptop.
The submission of claims for veterans' benefits have been geared more towards online platforms within the past few years. As the world continues to move in that direction, the VA wants to make sure that its veterans without a personal computer have a way to submit claims just as every other veteran in the nation. American Legion Posts Nos. 85, 102 and 133 will make announcements to inform veterans of when the computers will be available for use.
"We want to make sure that every veteran has a way to request and receive the benefits that they have so rightly earned. At a later date, we will be doing the same thing for the American Legion Posts on the islands of St. Thomas and St. John," said Director Farrell.
Veterans can continue to get up-to-date information on the Office of Veterans Affairs by visiting the website at www.veterans.vi.gov, by calling the office at 774-8387 or by texting the word VIVets (no spaces) to 888-652-8387.