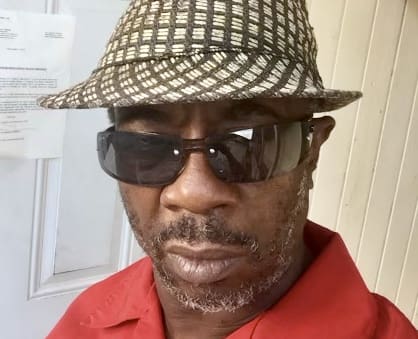 The friends and family of Renix Charles have launched a fundraising effort to to help him overcome his diabetes and the effects it has caused. They are grateful for the support they have been receiving from community members so far, but Charles's condition requires much more treatment, they said.
In February, Charles began losing sight in his left eye and started to develop extremely blurry vision in his right eye, to the point he was almost completely blind. He has diabetes and the severe symptoms of the affliction have begun to impact him.
"My sugar was so high I couldn't see for a bit," Charles said, "If I were doing regular checkups I wouldn't be in this predicament."
Charles is unable to afford some of his medical diagnostic treatment. He is a process server and does not have health insurance to help him cover his medical costs. He disclosed his condition to a friend, Sandra Duensing, and she took charge in trying to secure funding for him. His partner, Nathalie Roumou, has also been fundamental in the efforts to assist Charles.
Charles said he wants community members to know that diabetes is no joke. He is warning community members to "take care of yourself, get checkups, and watch your pressure, sugar, and salt. Those are the things messing up Caribbean people."
Charles has been able to recover some vision in his right eye.
"Eating properly and taking medication has allowed me to see just a little bit," he said.
He is extremely grateful for the support he has received so far from community members. Of the financial donations he's received, he said "It's very nice of the community. I didn't expect that. That's why it's good to be good to people."
Charles said in his line of work he would often serve people with summons and subpoenas, but he would always try to share kind words and direct people to take proper legal counsel.
"I would always give them some kind of good hope," he said. "Do good and it comes right back to you."
Roumou said "Renix and I want to thank all the friends who have been going above and beyond in helping us. Whether it is steering us towards resources that could help us, calling with encouraging words, or just calling to see how we are doing. We want to thank them very much."
Charles has also expressed his sincere gratitude to the medical professionals who have been assisting him.
"Thank God for Dr. Stewart, and all the hospital staff who helped me to get to where I am today. I have a lot of prayer warriors praying with me," Charles said.
Roumou asked the community to continue praying for Charles and to keep high spirits.
Charles is currently undergoing regular checkups, laser treatments, and blood transfusions. Donations to assist him can be made to A. J. Weiss & Associates Client Escrow Account in care of Nathalie Roumou, at AJ Weiss & Associates, 9800 Buccaneer Mall, Building 1, Suite 15, St. Thomas, USVI 00802.