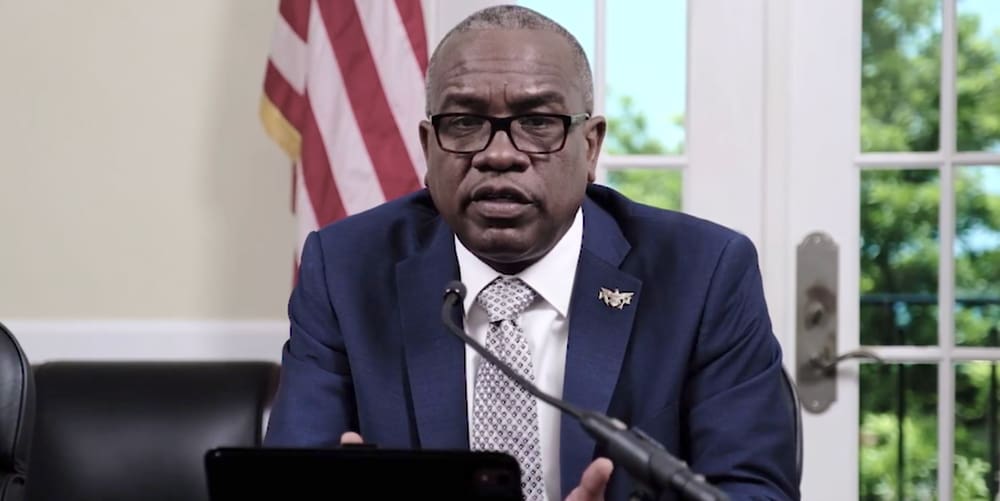 "Good morning, does anyone know if BMV is open today/will be open this week?" Daria Quinn asked on the What's Going on St. Thomas Facebook page on Monday.
The question was prompted by the closure last week of the Bureau of Motor Vehicles on St. Thomas due to COVID-19. The bureau reopened on Monday, so for Quinn, the answer was "yes." The same couldn't be said for those trying to secure supplemental free food for their children under the Education Department's No Child Goes Hungry program, which closed its St. Thomas/St. John operations indefinitely on Aug. 13 due to workers becoming infected with the virus.
Those who need health cards for work in the hospitality industry also are out of luck until at least Wednesday, when the Health Department's Environmental Health office that distributes them reportedly will reopen at the Knud Hansen Complex on St. Thomas after closing Aug. 12 due to COVID-19.
For those trying to pay excise taxes, the Bureau of Internal Revenue's Nisky office that handles those transactions on St. Thomas closed Aug. 13 until further notice due to COVID-19.
Other closures in recent weeks have included the V.I. Fire Service's Prevention and Administrative Offices on St. Thomas, the Turnbull Library on St. Thomas, the Department of Public Works on St. Thomas, the Department of Licensing and Consumer Affairs on St. Thomas, VITRAN services on St. Thomas and St. John, the V.I. Lottery Office on St. Thomas and St. Croix, the Supplemental Nutrition Assistance Program on St. Thomas, the Head Start offices on St. Thomas and St. Croix, the Office of Vital Records and Statistics on St. Thomas, and the Supreme Court's Sub Base office on St. Thomas.
However, the V.I. government's ability to address the multiple closures of essential services as the territory battles a COVID-19 surge that Health Department officials have called "the pandemic of the unvaccinated" – there were 370 active COVID-19 cases on Tuesday, with 39 people hospitalized on St. Thomas and St. Croix, none of them fully vaccinated – appear limited, despite the disruption and the cost to taxpayers.
"We send out information [about COVID closures] every day. I'm glad people are noticing, because that's a real cost. All those employees are being paid by you the taxpayer, and they're at home, they're not at work, because either they're sick or they're scared they're sick, or they just have to sit down outside of the agency. Not everybody can work from home. We're losing money every single day," Bryan said Monday in response to questions from the Source during his weekly press briefing.
"What are the alternatives? The alternative is to shut the entire government down, which I am running away from and have been for the last couple of weeks," said Bryan, who has said previously that he does not want to impose a vaccine mandate for government workers, though both the territory's hospitals have implemented one as well as the University of the Virgin Islands.
"These are all the sub-costs that go on when we talk about what the COVID impact is. People not being able to access our offices, get licensed, get services — critical services — it's a pain. Every single week we have two, three government offices closing down, and if one person in the office gets sick, we gotta clean the whole place, which is another expense to us as well," Bryan said.
One possibility is mandatory COVID-19 testing of the roughly 3,000 government workers who remain unvaccinated, but not until September, and at the risk of taking resources away from needed community testing during a surge fueled largely by community spread and close contact, which so far account for 3,979 of the territory's 5,295 cases since the pandemic began in March 2020, according to Health Department figures.
"We haven't implemented it as yet, but we're moving towards mandatory testing every week for government workers, so we can start to serve the public in the right kind of way again," Bryan said. "What we're looking at is trying to implement a mandatory testing weekly or bi-weekly. Like I said, the challenge is, with 400 people in the territory with COVID, we don't want to tie up the testing resources, which are limited, with 3,000 government workers going to test every week. That's counterproductive, and then people who are really infected can't get there to get tested and continue to spread, so we're looking at trying to implement it in September some time," said Bryan.
For now, the governor said, he is taking the carrot approach.
"First we're going to do everything and try everything to get people vaccinated. We need 15,000 people" to get to some semblance of community immunity, where the virus' ability to replicate or mutate is reduced, said Bryan.
About 39,413 of the territory's residents were fully vaccinated as of Monday, or 46.7 percent – numbers that Dr. Tai Hunte-Ceasar, the Health Department's medical director, has called "deplorable." That's just ahead of Mississippi, at 45.3 percent, and Alabama, at 44.4 percent, according to the New York Times' COVID-19 database. By comparison, 69.8 percent of Puerto Rico's residents are fully vaccinated, as are 71.5 percent in Guam, 62.7 percent in the Northern Mariana Islands, and 51.4 percent in American Samoa.
"We'll continue to rub backs and carry you and cajole you and do everything we can to encourage you to get that vaccine so we can get to, I think the number is 65,000 or 70,000 in order to be good again for vaccines," Bryan said on Monday.
Incentives now include a $250 payment for any V.I. residents who complete the two shots for the Pfizer or Moderna vaccines between Aug. 9 and some time in October, according to the governor's newest initiative.
That has raised the ire of some who got vaccinated back in March and April at the urging of the Centers for Disease Control, the V.I. Health Department and the Governor's Office to do their part to help quell the pandemic.
"So, I took my shot 1st in March and 2nd in April. Am I not eligible for $250? I took my vaccine without being prompted … I would like my $250 please," Bridgette Julius wrote in the Facebook Live chat during the governor's press briefing Monday, along with her mailing address.