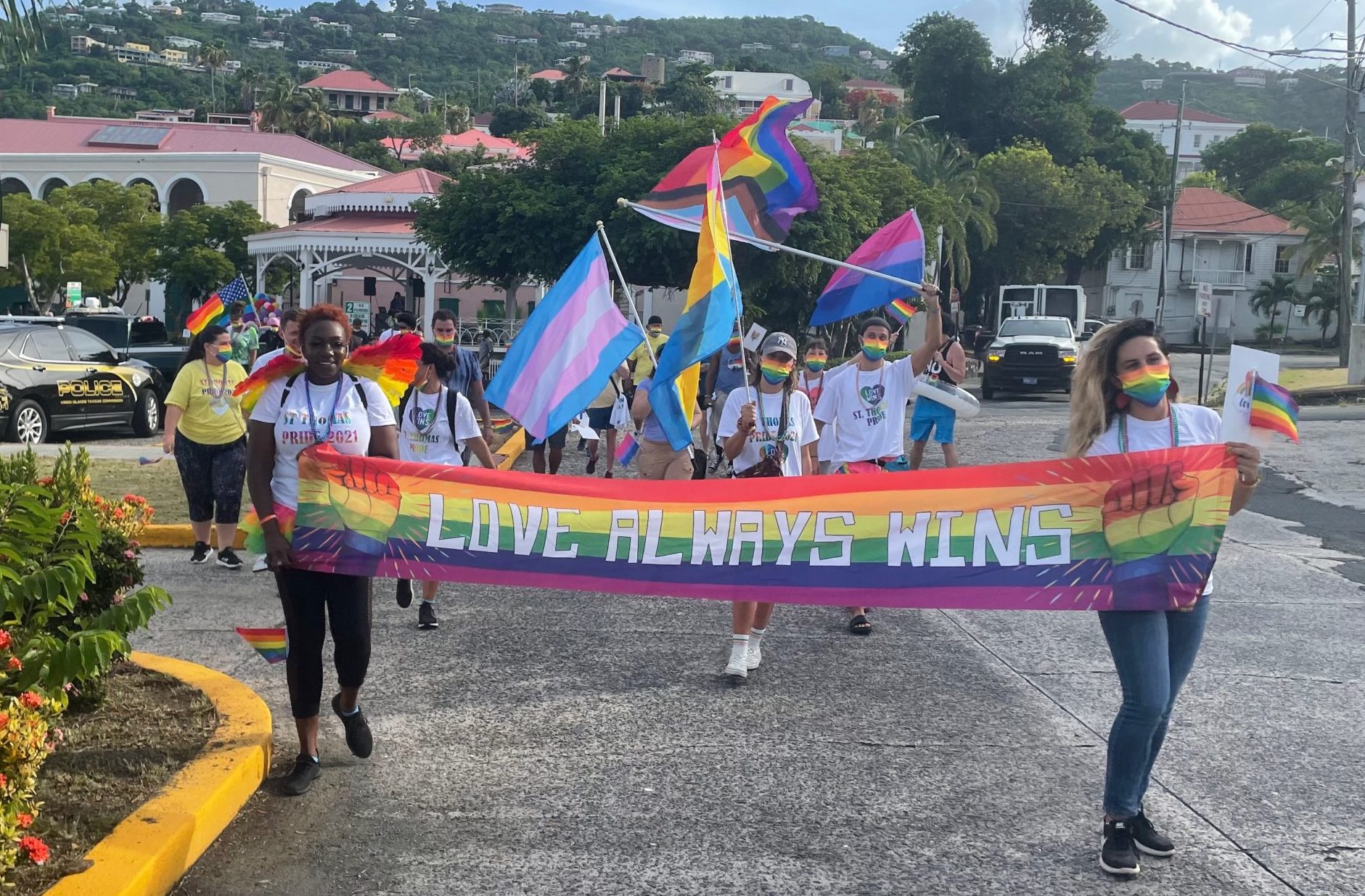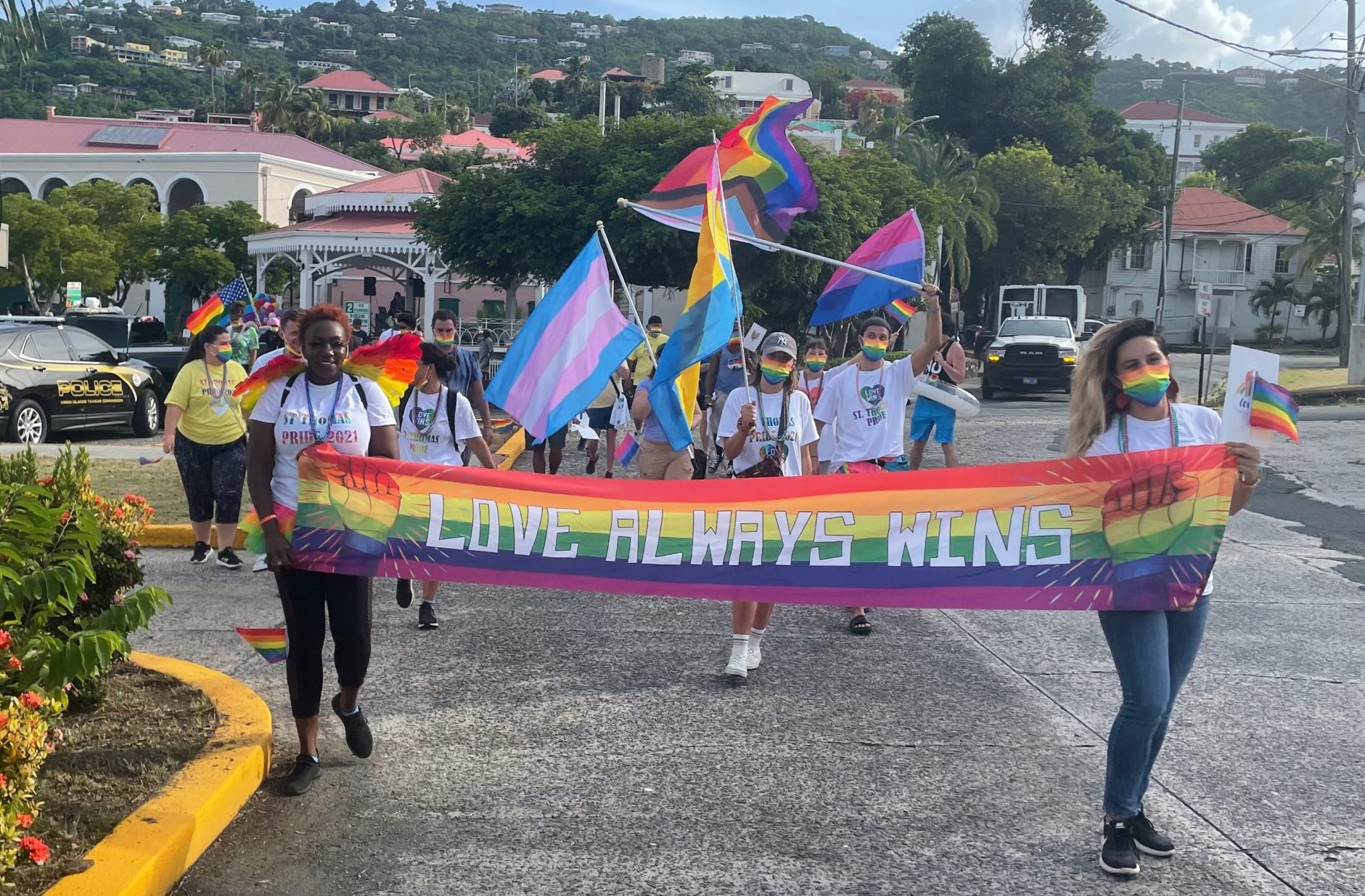 More than 50 people joined the organizers of the first Pride Walk ever held in St. Thomas on Saturday at Emancipation Garden. The event, originally scheduled two weeks ago but canceled due to rain, was a celebration of the lesbian, gay, transsexual, bisexual and queer community within St. Thomas.
"We just want to celebrate the community, be very inclusive of the diversity within St. Thomas and within the LGBTQ+ community," said Kate Youssouf, one of the organizers of the event. "We want to honor the people we have lost within that community whether it was by police violence, hate crimes or HIV/AIDS. And we want to keep making progress because the history of oppression is inseparable from the LGBTQ+ community just as it is inseparable from the racial justice movement. So, when we advocate for LGBTQ+ lives, we are also advocating for Black lives."
Before the walk began, Rabbi Michael L. Feshbach of the Hebrew Congregation of St. Thomas spoke to the crowd, urging people to share their stories. "Because when you know another person, and who they are, walls fall down. You see a person, a human being, not a label. The best way past fear is to show our heart, and tell our truth," he said.
The Rev. Jeffrey Neevel, pastor of the St. Thomas Reformed Church, also spoke briefly to the group before the walk began. "This is what Jesus would do," said Neevel. "Jesus walks with those who are marginalized. God doesn't condemn you and neither should we. I am also here because of what Jesus would say … God loves each and every one of you so much. I know the struggle is real for a lot of people, but walking together like we are today will help us all."
The walk took participants from Emancipation Garden, along the waterfront sidewalk, through Yacht Haven Grande and back.