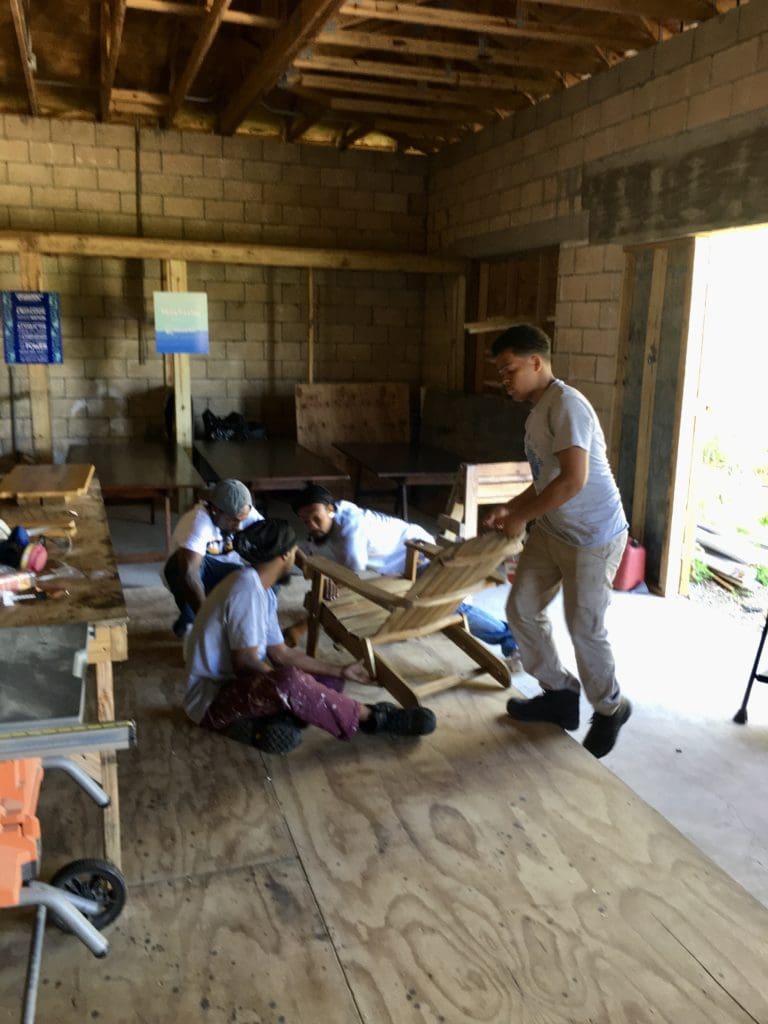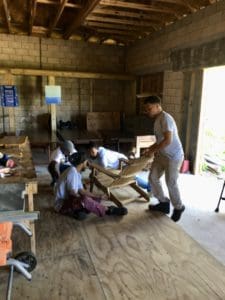 "Say your name with power, give me a word that describes you, and tell me why you were born."
The answers to these questions would give Sherman Browne some insight into the three trainees he was meeting for the first time at the New Day Café and Workshop, a new job-training program on St. John.
Browne, a native St. Johnian, was back on island doing what he loves to do best – inspiring young men to believe in their dreams and helping them acquire the life skills needed to achieve those dreams.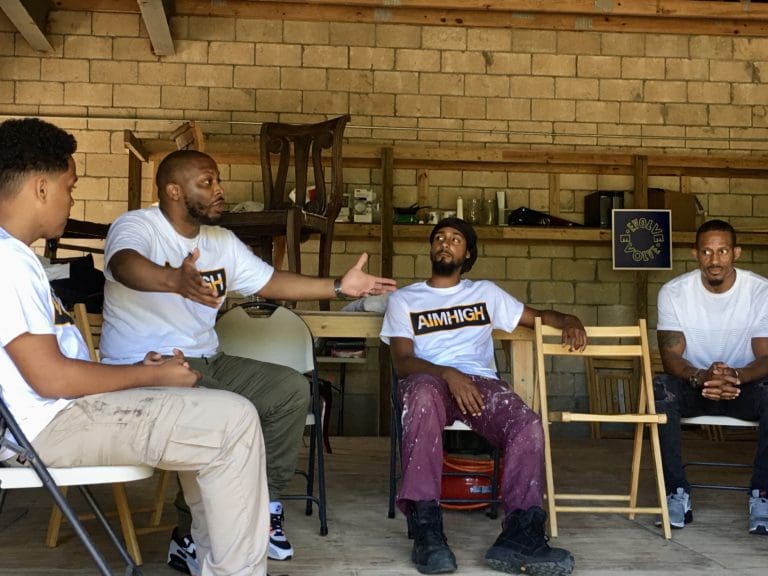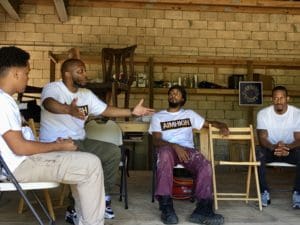 Browne is the founder and chief empowerment officer of AIMHigh International LLC, whose mission is "to provide life-transforming empowerment experiences that help students improve their academic, personal, professional, and social outcomes."
Mentorship is at the heart of their programs, whether it's a one-day conference or a 32-week institute. Browne and AIMHigh co-founder Cecil Wright believe young men of color learn from older men of color who share their stories about how they found success.
Browne can point to his own story as an example. He was raised on St. John by his mother, Tracey Brown, who worked hard to support her family on the $11,000 salary she earned working for the Department of Human Services.
The "village" also helped raise him. Browne said it was the coaches and upstanding men in the community – including Terrence "Chino" Chinnery, Orville "Chopper" Brown, Lawrence "Milk" Charles, and Warren Wells Sr. – who gave him guidance and served as his early role models.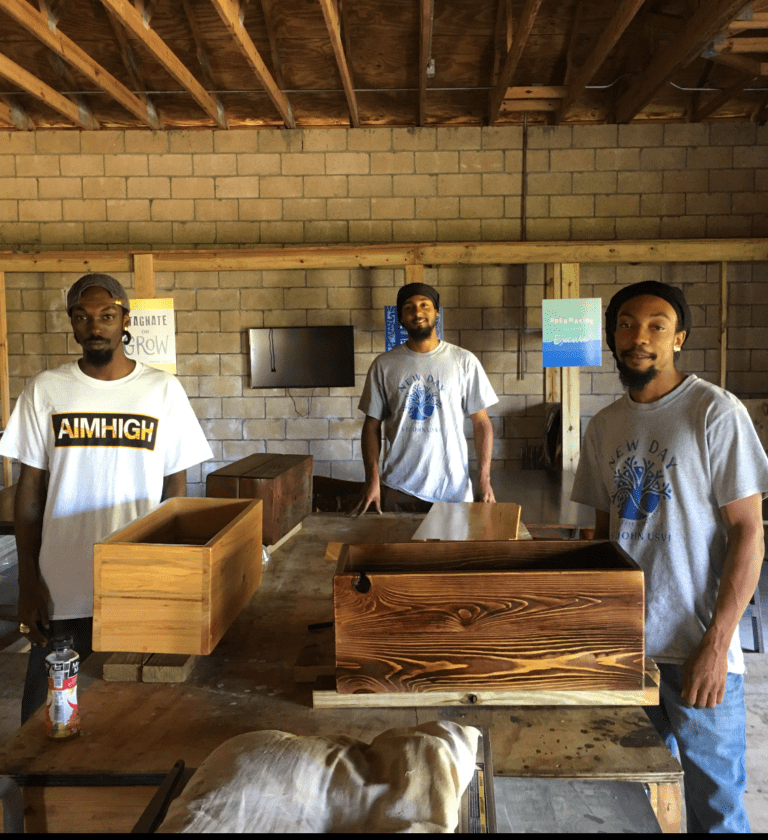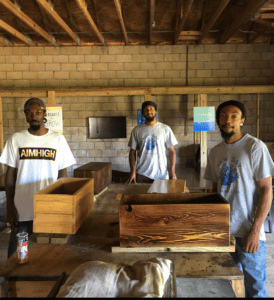 As a teenager, Browne joined a male hip hop dance group known as Analyze This, performing at venues on St. Thomas and St. John, including Starfest, the annual talent show held at UVI's Reichhold Center for the Arts. Browne felt that being on stage would be his destiny, and it turned out to be true – although not quite in the way he thought it would.
After graduating from Ivanna Eudora Kean High School in 2001, Browne saved up money from a job at the Rolling Pin bakery in Cruz Bay and moved to New York City, expecting to hit the Big Time as a dancer and music performer.
However, the New York that Browne envisioned was not what he encountered when he arrived in the Bronx to live with his grandmother. Her neighborhood was in the poorest congressional district in the country, and Browne saw what real poverty was for the first time.
His grandmother soon disabused him of the notion that money was growing on trees. "Go to school, or get a job," she said, so Browne enrolled at Monroe College in New Rochelle, New York.
Browne did well in college and continued his education at New York University, earning a Master's in public/nonprofit management. From there, he worked as a clerk for the Bronx division of the city's board of elections, and then as a budget advisor for the New York City Council. "We brought in $60 million in funding for the Bronx for youth, housing, and other programs," he said.
The work gave him the notion that he could do even more if he ran for office himself, but he lost the one election he attempted in 2008. With a change in the administration, Browne left public administration and continued his career with a consulting firm.
Confident on a stage and in front of a camera, Browne started posting two-minute videos "to encourage viewers to live their dreams by pursuing their personal Ambition, Inspiration and Motivation." He called the series "AIMHigh Insights."
The videos caught the attention of the administration of Monroe College where Browne was teaching as an adjunct faculty member. In 2014, he was asked to work with their freshmen male students who were too often dropping out before the end of their first year.
Browne, who by then had teamed up with Cecil Wright, started working with 50 male students. Under their mentorship and guidance, 98 percent of the students successfully completed their first year.
By 2017, six high schools in New York City had AIMHigh programs, and the number has grown.
"I love what I am doing there, but I wanted to get back to these islands," Browne said. He had an opportunity when he came down in 2016 as a guest speaker for Man Up, an annual one-day workshop for male students in the territory.
His work caught the attention of the founders of New Day Café and Workshop which was in the process of designing a vocational skills program for St. John based on the model created by My Brother's Workshop.
The New Day board members knew that skill training alone was not enough for students to succeed, and that's where AIMHigh came in. Board member Sherece Smith has known Browne since they grew up on St. John, and she felt his organization could provide the mentorship that young men of color need to navigate these challenging times.
New Day is not the only Virgin Islands organization to recognize the value of AIMHigh, Smith said. Society 340 and the Children's Museum are also involved with his programs.
New Day launched its first training program in carpentry in May. Instructors Cliff McArdle and Lewis Gil are now working with three trainees – Donnell "Duck" Williams, Adeson Rogers Jr., and Orlando Reyes – as they learn the basics of carpentry.
They spent their first several weeks setting up the workshop space, in an unused building on the Pond Bay property in Chocolate Hole, refinishing tables and chairs for clients, building window boxes, and assembling models of items for future production.
In September, when their probationary period is over, the trainees at New Day will be formally inducted into a 32-week AIMHigh institute.
Browne doesn't promise that the process is easy. Speaking to a cohort of inductees on one of his videos, he says, "A lot of people want the perks of success, but they don't want to pay the price for it. If you were to go to a store and pick up something without paying for it, they'd call it shoplifting. You can't shoplift success. You have to work hard for it."
But he also tells his trainees that they've already taken steps to determine their own futures by enrolling in the vocational skills or academic programs as they have, and they can continue to write their future. "I don't care what your history was – it doesn't determine your destiny," Brown said. "Pick up a pen and write a good story."