With the arrival of summer rains, residents of Pond Mouth near Cruz Bay, St. John are once again suffering from sewage spilling out from a manhole near Enighed Pond.
"Here we go again. The manhole is pouring sewage into Enighed Pond," Pond Mouth resident Sylvia Kudirka said in a text message on June 8.
The problem appeared to be fixed by June 10, according to Charmin Springer, acting public affairs officer for the V.I. Waste Management Authority.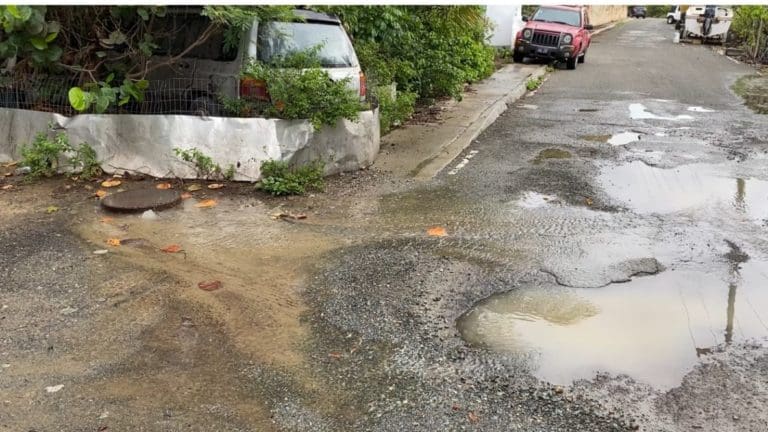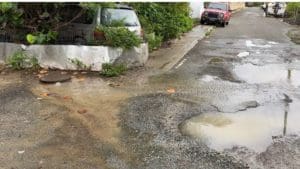 "The manhole near Pond Mouth on St. John overflowed two days ago because there was excessive debris in the pump," Springer wrote. "The overflow was minimal because staff from VIWMA were inspecting all the pump stations and saw the issue before it became a problem. The pump was pulled to remove the debris and then put back in service. There hasn't been an overflow since."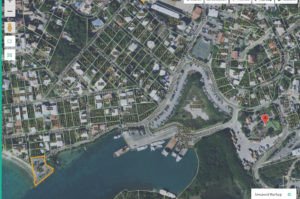 The fix seemed to hold, but not for long. Following rains on June 12, Kudirka noted that the problem had occurred again. Then on Sunday, June 27, she started sending out desperate texts to government officials.
"Rivers of sewage running again! I have my grandchildren over for a sleepover. They woke up crying because of the smell, nose burning and stomach hurting. This is a health hazard! WHY WHY WHY can't this problem be fixed?"
This time, the weather was partly to blame.
"Due to the heavy rainfall the territory received over the last week, stormwater infiltrated the sewage collection system at the Pond Mouth pump station on St. John," Springer wrote in response to queries from the Source. "The combination of excessive water and the presence of grease caused the pump station to fail multiple times on Sunday, June 27, 2021."
Springer said a bypass pump has recently been purchased "which will increase pumping capacity at this station in the event of an emergency."
On Wednesday, Kudirka said the manhole, which is located on private property, stopped overflowing, but she's now looking at the current forecast for rain with trepidation. "There will be a next time," she said, and given the history of problems at the site, she's likely to be right.
"This has been an ongoing problem. There are three properties that are strongly affected, but really, don't you think we can do better in America?" Kudirka asked.