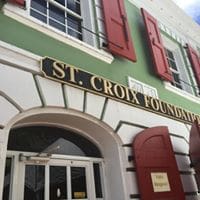 The St. Croix Foundation for Community Development and its partners hosted the first Engage VI Environmental Town Hall on May 13.
Registration is now open for the second Engage VI Environmental Town Hall, which will focus on "Heavy Industry and the Food We Eat: Impacts on Agriculture and Fisheries on St. Croix." It will take place at 6 p.m., Thursday, June 10.
St. Croix Foundation for Community Development joins with nonprofit consortium members St. Croix Environmental Association, C.H.A.N.T. and the VI Good Food Coalition to thank those who participated in the first town hall.
The first in a three-part series, which was attended by over 300 attendees spanning the public, private and civic sectors, the town hall on May 13 was attended by residents and representatives from the EPA and Natural Resources Defense Council, as well as the V.I. Health Department, the V.I. Department of Planning and Natural Resources and the V.I. Territorial Emergency Management Agency. The session provided vital information to residents on the recent releases, protocols for air quality monitoring, and reporting around the Limetree Bay Refinery.
Visit Engage VI to find resources for engaging at https://engagevi.org/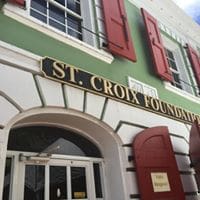 Registration and Zoom details are available here:
https://www.eventbrite.com/e/engage-vi-environmental-town-hall-tickets-153862204997
Join the St. Croix Foundation for Community Development for the second and third Virtual Town Halls that have been scheduled for 6 p.m. on Thursday, June 10 and Thursday, July 15.