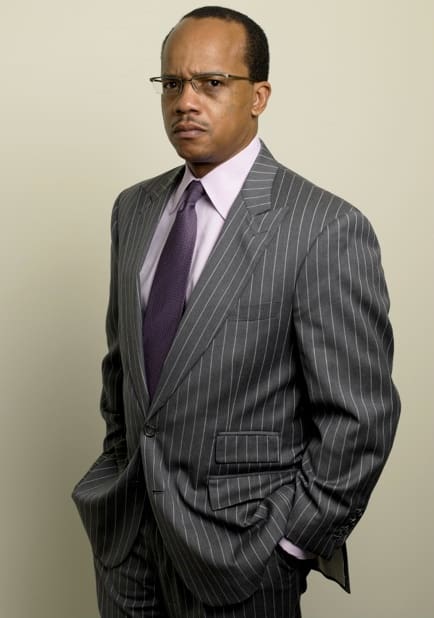 V.I. governors, senators and commissioners come and go. But the need for expert advice never ceases. These financial consultants and their firms play huge, behind-the-scenes roles, often for much longer than those elected and appointed officials whose faces we see on the news every day.
Who are they? Winston Strawn, Duff and Phelps, Georgetown Consultants; these names crop up again and again. But few have been around as long or as involved in as many economically important and landscape-altering V.I. projects as Andre Wright and Standard International Group. What do these financial consultants do? Wright sat down with us and shared his thoughts and insights, hopefully clarifying and bridging the gap between the opaque, distant world of financial advisors and the life and economy of the Virgin Islands.
Over the past three-plus decades, Wright's hand has been in nearly every significant financial deal in the territory, and his advice influenced everything from banking regulations, cruise port renovations and the government's fleet of vehicles. Wright has advised Govs. Alexander Farrelly, Roy Lester Schneider, Charles W. Turnbull, John deJongh Jr., Kenneth Mapp and Albert Bryan Jr.
His company has also completed projects in Curaçao, St. Maarten, Angola, Puerto Rico, Trinidad & Tobago, Equatorial Guinea, Jamaica and other locations around the world.
"I cut my teeth in the Virgin Islands," Wright said. "I started in the U.S. Virgin Islands in 1989 during Gov. Alexander Farrelly's administration."
At the time, he was with Bear Stearns. Before founding Standard International Group in 1996, Wright started his career on Wall Street in the late 1980s and early 1990s working at the well-known company Bear, Stearns Inc., a New York-based global investment bank, securities trading and brokerage firm, then moving to equally famous Lehman Brothers, a global financial services firm.
"Investing in better infrastructure, solutions for climate change and the wellbeing of local communities is a major priority across the Caribbean, but it is often a difficult process," Wright said in a recent company release. "Standard International Group specializes in securing financing for complex infrastructure projects, creating win-win situations for investors as well as communities."
Asked recently what he hoped his work would accomplish, Wright said "the legacy would be that we have done something good and sustainable that is useful and beneficial to the communities: Airports, clean water, clean air, power, safe roads, sidewalks."
"In some communities there are no sidewalks. The USVI has sidewalks. Veterans Drive has sidewalks," he said.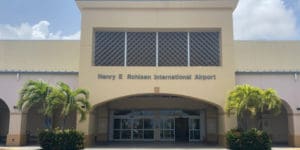 Ever use the airport on St. Croix or St. Thomas? After the devastating damage to the airports from Hurricane Hugo, Wright worked on the financial planning for major reconstruction and expansions at St. Thomas' Cyril E. King Airport in 1989 and St. Croix's Henry E. Rohlsen Airport in 1994.
"We worked on both V.I. airports and outside of that, seven or eight other airports domestically and in the Caribbean," he said. Cyril E. King Airport was already under construction in 1989 but prior to that it was an old, steel, military structure, he said.
"King was the first modern airport in the territory. Before that, it was a military airport," he said.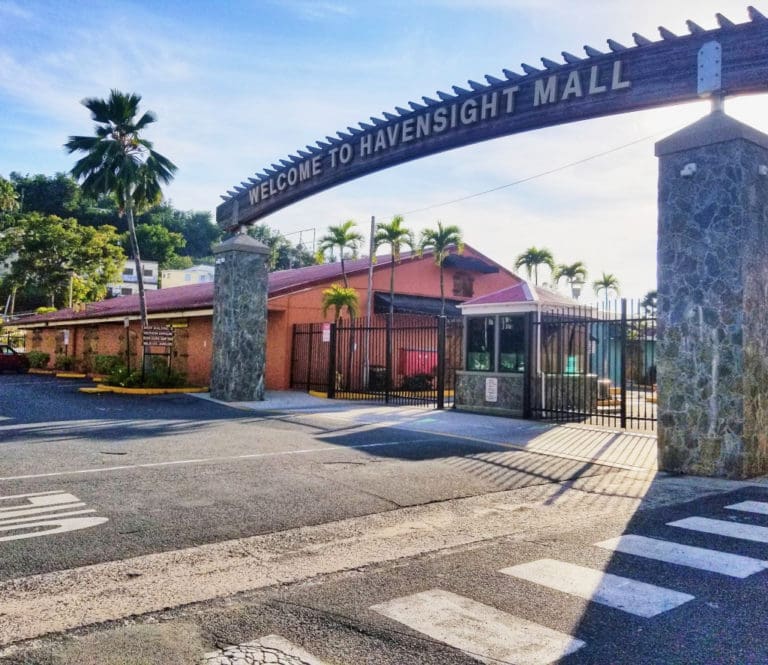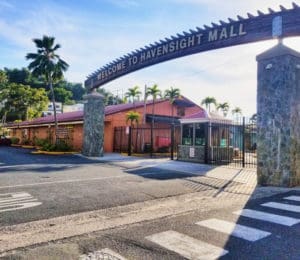 In 1998, Wright and Standard International Group worked with the West Indian Company on the finances for a $70 million renovation of Havensight Mall in Charlotte Amalie, putting a new face on one of the first V.I. sights hundreds of thousands of cruise passengers see every year.
Do you have a bank account or bank loan in the territory? From around 1996 to 1999, Wright consulted with the V.I. Banking Board on revising the territory's banking regulations.
Anyone remember Seaborne Airlines getting a $3.3 million loan from the V.I. Government Employees' Retirement System back in 2009? Wright helped make that happen. (See: GERS Demands Seaborne Repayment and Gets It.)
Do you complain about the Water and Power Authority? Wright advised WAPA on utility privatization, a popular idea in some circles that was seriously looked into during the Turnbull administration.
Are you concerned about the impending collapse of the territory's Government Employees' Retirement system? Wright has consulted for GERS for years, telling the Legislature way back in 2006 that unfunded legislative mandates, increasing early retirement, declining mortality rates, and poor investment opportunities have compounded the debt.
"However, probably the most significant factor is that the plan's sponsor, which in this case is the V.I. government, has not adequately contributed to the system, causing the liability to increase by 8 percent annually," Wright told senators 15 years ago. He and Standard International Group were also contracted as consultants to the GERS to financial consultant for the Government Employees' Retirement System's local alternative investment program.
Remember back in 2006, when the territory brought on GeoNet to process fuel-alcohol on St. Croix's south shore?
Wright worked for GeoNet on its working capital and ethanol processing financing, helping it with an $8 million loan from GERS that has since been paid back. The $100 million ethanol dehydration plant, opened in 2007, reportedly has the capacity to produce more than 100 million gallons per year of fuel-grade ethanol for use as a gasoline additive in the U.S. market, although production depends a lot on market prices at any given moment.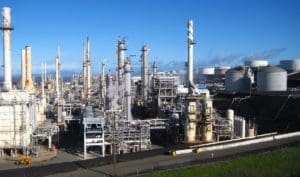 Wright worked on the 2016 sale of Hovensa, probably the biggest event of the Mapp administration, paving the way for the Limetree Bay Refinery that has been so much in the news of late.
"We approached them to structure the sale of the refinery. We have had prior experience with refineries since 2000: On the upstream side in Angola and Guinea, and on the downstream side in Curacao," he said.
Wright and Standard International Group have been financial advisors to the V.I. Public Finance Authority for many years. In 2016, he testified before the Legislature on territorial finances in a hearing on Gov. Kenneth Mapp's five-year deficit-reduction plan.
His firm did financial planning for tens of millions in federal highway fund bonds, short-term loan deals for tens of millions of dollars.
He just recently worked in an advisory capacity for the Legislature on the details of Gov. Bryan's proposal to have federal excise tax revenue be titled over to a Matching Fund Corporation in hopes of reassuring lenders enough to allow the territory to refinance $2 billion in debt at lower interest rates.
That hope for lower rates is the linchpin of Bryan's hopes to stabilize the territory's struggling financial condition by cutting interest payments by tens of millions of dollars per year.
While some financial analysts are predicting the territory will have to restructure its debt, Wright is more bullish on its financial prospects.
"It should not be looking at a PROMESA-like situation, and there is enough evidence to show that it shouldn't. That is one of the clouds overhanging the 2016 financings. … It is a clearly different environment. They are uniquely different from almost every angle, and it was unfortunate the territory was put in the same basket as Puerto Rico, and it was subsequently proven they should not be put in that basket."
"We were much better off in 2016 than they were in Puerto Rico. As far as whether or not the USVI should borrow, those decisions are based on fundamentals."
Lenders need to be convinced not only of the borrower's ability, but also their willingness to repay the loan, he said.
"We have always had willingness and the ability to repay, ever since 1989, under the Matching Fund structure, that payment comes directly from the U.S. Treasury," he said.
Of 45 Standard International Group projects in the Caribbean, Africa and the United States on the company website, fully 21, nearly half were in the USVI.
Outside the USVI, the firm recently finished up a major airport project in St. Maarten that had been badly damaged by Hurricane Irma in 2017.
"We brought in large U.S. investors … and got $509 million dollars through investors, the European Investment Bank, the World Bank and some insurance proceeds," he said. "So we put together the plan of finance and ran the financial models and managed the deal."
What his company does is help government and corporate clients to get through the initial feasibility, environmental impact, financial and legal assessments, voter referendums and whatever other due diligence is called for, so that projects only begin if or when the resources and planning are in place to make sure they happen.
"We spend a lot of time so when we go out to the market … we want to ensure that everyone that needs to participate has bought in. … That makes it easier for investors to see it as a long-term investment, one that will be built on time and not get disrupted or destroyed because maybe the political landscape has changed," Wright said.
"They need to make sure the project they are considering is not a pipe dream. It needs to be something the community needs. It needs to be viable. And it needs to bring in all the stakeholders," he said.
"We need to make sure it fits the long-term plan or capital plan for the country."
He said he's proud of what he's done in the USVI, and credits local officials for having a clear set of priorities.
"I always ask governments: 'Is it a priority, and if it is high priority, where does it rank?' Often, governments do not prioritize those projects well. But if you look at the territory, it was very clear what the priorities were. It was airports first, then roads second. Fixing WAPA and of course the harbor, and WICO facilities."
Wright sees his work as helping to bring material changes that have an impact on the entire economy of the territory.
"Veterans Drive has been expanded, WICO expanded, WAPA has been doing its best to perform under the circumstances, and the airport is performing," he said.