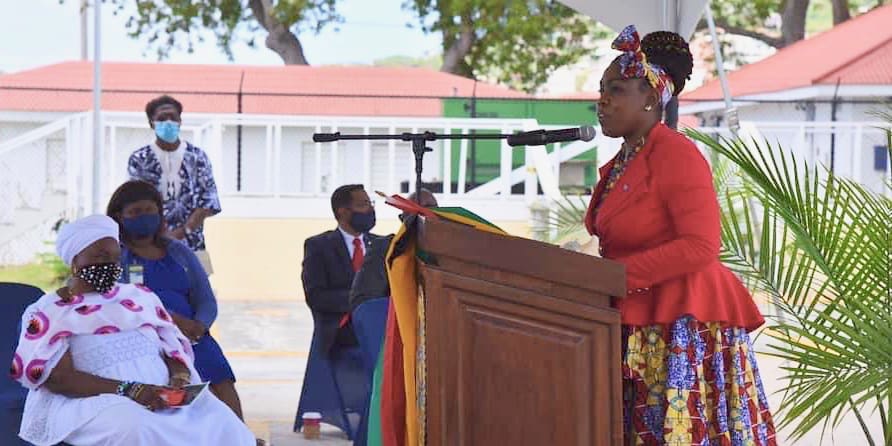 The V.I. Legislature hosted the annual African Liberation Day Ceremony, "Forward Ever to World-Wide Pan-African Unity," in honor of the territory's citizens who descended from African ancestors.
The event took place Tuesday on the grounds of the Legislature building on St. Thomas.
Opening with a call to order blown on a conch shell and raising of the African Liberation Flag, the ceremony included an ancestral tribute by Queens of The Earth, a two-sister dance team and a heritage presentation by the Pan African Support Group, a local study group that discusses books and documentaries. The Afro-centric heritage organization has sponsored African Liberation Day activities for decades. Members of the Legislature also delivered remarks.
"We reflect on the fact that we have not obtained our freedom and thus, this isn't easy because our freedom has not been fully realized," Sen. Genevieve Whitaker said. "But we use this day to reaffirm our commitment to Pan Africanism celebrating the victories against capitalism via colonialism, racism and Zionism."
NswNebKaRa Asar R. Herishetapaheru (also known as Neb KaRa), the chief scribe/researcher of Per Ankh Em Smai Tawi and keynote speaker of the liberation day ceremony, said it is important for the descendants of Africa to honor their ancestors and raise awareness of the annually celebrated day.
"We as the descendants of Indigenous African and Caribbean people did not have our historical beginnings with the Invasion and conquest of our collective motherland, continental homeland, known now as Africa, and our diaspora to the lands of the west today called the Caribbean, the Americas, and the Pacific Lands," Neb KaRa said.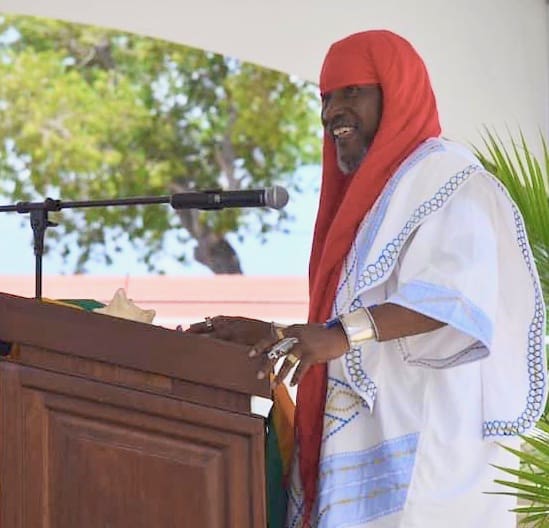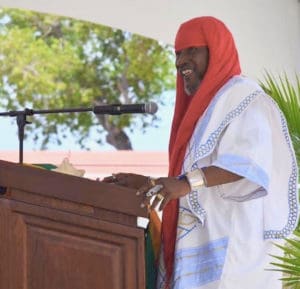 "Our beginnings and origin is as old and ancient as the first human beings that originated and evolved on this earth in Africa by the natural order and the laws of nature and the Great Mother Father of All Nature," he said.
The U.S. Virgin Islands. is the only government under the U.S. flag to legally recognize the celebration of African Liberation Day. The V.I. Legislature dedicated the third week of May to commemorating African Heritage Week.
Act. No. 5473 of the V.I. Legislature says  "Virgin Islands African Heritage Week annually commemorates, observes, memorializes, and celebrates that African Liberation Day is rooted in the First Conference of Independent African States convened by eight African nations in 1958 during African Freedom Day [April 15] and led by Dr. Kwame Nkrumah, the first president of the independent Republic of Ghana – an African nation with which many Virgin Islands Caribbean people have ancestral family lineage."
African Liberation Day celebration is slated to continue Sunday at Bordeaux Farmer's Market, followed by the Emancipation Day Celebration at Emancipation Garden on July 3.
A video of the African Liberation Day Ceremony can be viewed on DaraMonifah Cooper's Facebook page.