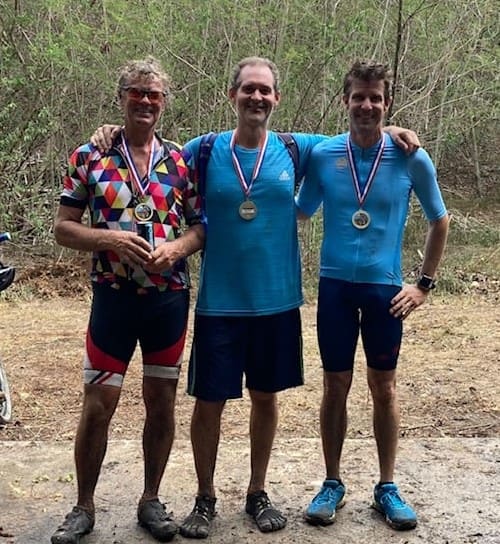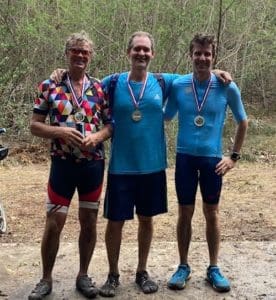 It has been nearly two decades since the Virgin Islands Cycling Federation has held a mountain bike race on St. Croix. With a bit of encouragement from local mountain bikers and with the hope of including a broader group of cyclists, the VICF pushed forward to design a course that would utilize several of the newly-laid trails on the government-owned Windsor Farm.
The VI Trail Alliance, a nonprofit organization on St. Croix, has created many multi-use pathways for public use, and the VI Cycling Federation wanted to take advantage of the opportunity to hold an event on the well-established trails.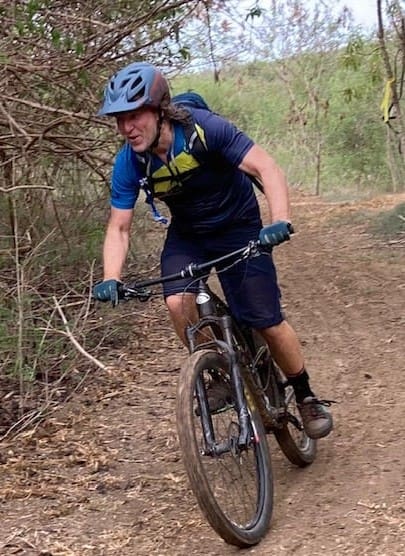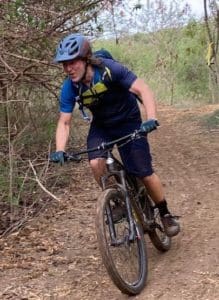 The much-needed rain on Sunday morning added to the challenge of the course at the One Love MTB Challenge.  All 12 cyclists finished with muddy legs and dirty backs.  The open-category race started on Canaan Ridge Road, headed up Blue Mountain, cut over to Scenic Drive and continued to the hills above Windsor Farm.
The cyclists changed positions on the climb to Blue Mountain, with the stronger hill climbers pulling ahead from the mass start.  By the time they hit the single track "No Woman No Cry," the racers stayed in the same riding order as they finished the descent from and headed up "One Love" hill.  The course took the cyclists up, over and back down the same "No Woman No Cry" descent to the finish.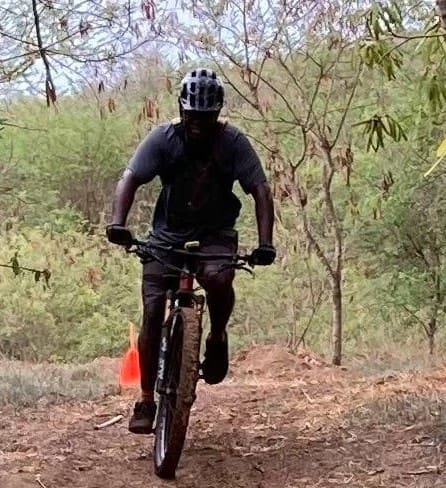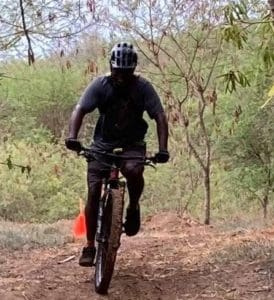 Graham Dewyea, wearing five-fingered "shoes," posted the fastest time on the 8-mile course. He crossed the finish line in 1:00:18. Well-known road cyclist Stephen Swanton came in second place while riding a cyclocross bike with tires much narrower than the rest of the fat-tired bikes.  Steve Scott, the oldest competitor of the group, came in third place in a time of 1:07:35.
Rowan Garfoot, age 12, is visiting his father on St. Croix and joined the race as the youngest competitor.  His stepmom, Jacyln Robak, was the only female to finish the race.  Sue Brown caught a flat within the first 5 miles of the race and had to walk her bike to the finish.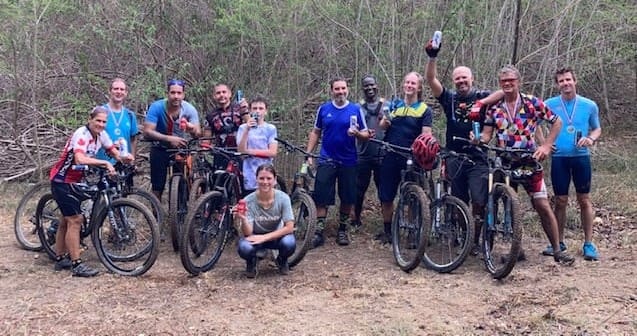 The VI Cycling Federation thanks CC1 and Coca-Cola for providing the post-race beverages and the VI Trail Alliance for the use of the trails.
The next event on the VICF calendar is the non-competitive Memorial Day Group Ride on Sunday, May 30.  The event is free and open to the public.  For more information, call 643-6420.
OPEN 8 miles … TOTAL TIME … 1st Part Loop
1     Graham Dewyea      1:00:180   0:21:13
2     Stephen Swanton     1:03:15     0:22:06
3     Steve Scott            1:07:35    0:24:42
4     Kasey Canton     1:08:45       0:25:19
5     Andrew Hyatt    1:12:18     0:24:59
6     Ben Goldmann  1:13:40     0:26:21
7     David Morales   1:14:11    0:25:26
8     Rowan Garfoot  1:19:33   0:30:03
9     Aaron Hutchins 1:21:41  0:30:55
10   Jamie Keys  1:23:47  0:30:32
11   Jaclyn Robak 1:32:07   0:32:42
Sue Brown  DNF