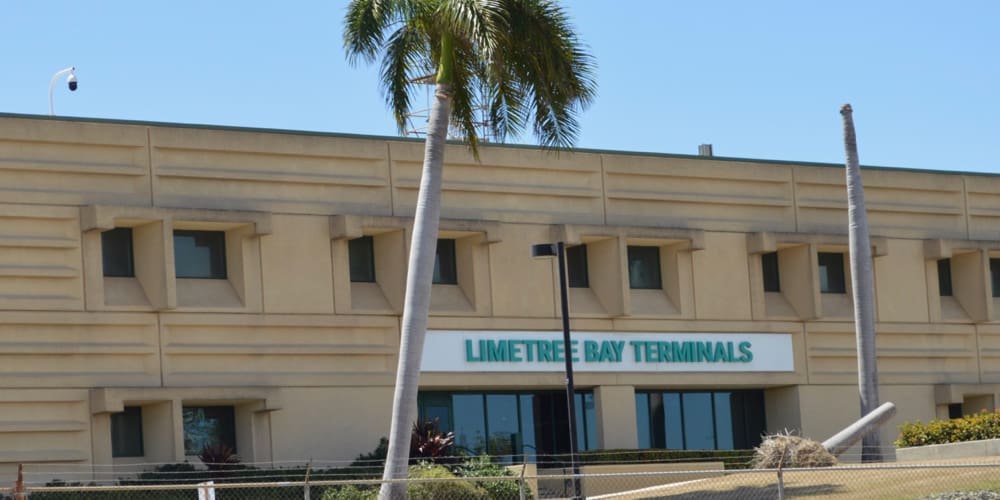 The U.S. Environmental Protection Agency on Friday ordered Limetree Bay Terminal LLC and Limetree Bay Refining LLC to pause all operations for 60 days at its St. Croix refinery due to multiple operations the agency said were improperly conducted, presenting "an imminent risk to public health."
In a news release issued Friday afternoon, the EPA said it was using legal authorities granted in the Clean Air Act, Section 303.
"EPA may take this urgent measure when an entity's actions are substantially endangering public health, welfare, or the environment," the news release said. "Limetree Bay is located in a community that is disproportionately affected by environmental burdens, and its repeated incidents raise significant environmental justice concerns, which are a priority for EPA."
EPA Administrator Michael S. Regan called the repeated incidents at the refinery "totally unacceptable."
"Today, I have ordered the refinery to immediately pause all operations until we can be assured that this facility can operate in accordance with laws that protect public health," Regan said. "This already overburdened community has suffered through at least four recent incidents that have occurred at the facility, and each had an immediate and significant health impact on people and their property. EPA will not hesitate to use its authority to enforce the law and protect people from dangerous pollution where they work, live, and play."
According to the EPA, since February of this year the refinery has experienced multiple major mishaps resulting in significant air pollutants and oil releases.
"EPA is working to lend relief and assistance to the surrounding St. Croix community, many of whose members have been sickened by some of the releases. Working with the USVI government, EPA is committed to ensuring that the facility operates in compliance with the law without jeopardizing people's health and the environment," the release said.
On May 12, Limetree temporarily suspended operations following a serious incident that led to an exceedance of the emission limit for sulfur dioxide, a potent toxic gas, endangering the health of nearby communities, the EPA said.
Under this order, Limetree is required to pause all refining operations at the facility, arrange for an independent audit of the facility operations, and submit a plan for EPA's review and approval that addresses the auditors' recommendations for corrective measures at the refinery.
Pursuant to the Clean Air Act, the order will remain in effect for 60 days, unless extended through the United States' filing of a civil action in court. The refinery operations must remain paused until the order terminates unless EPA makes a determination that operations can safely resume before then. Once refinery operations resume, Limetree must operate the refinery in a manner that does not present an imminent and substantial endangerment to the public and protects the health and welfare of residents living near the facility.
EPA experts will monitor air near the refinery for sulfur dioxide and hydrogen sulfide at strategically located fixed sampling stations. EPA will work to ensure that monitoring data is provided to the appropriate health experts for interpretation of any potential health impacts and distribution of that information to the public.