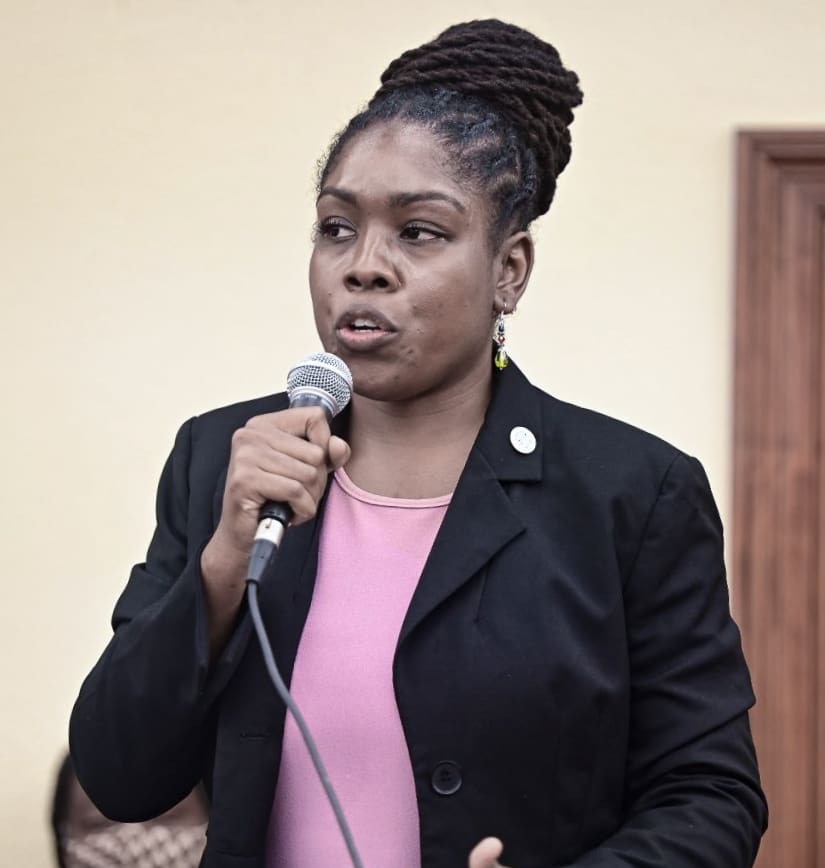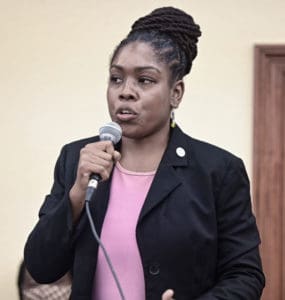 Unemployment insurance in the U.S. Virgin Islands has paid out more than $133 million since the beginning of the pandemic through May 2, according to the V.I. Labor Department.
The Senate Committee on Education and Workforce Development, which is chaired by Sen. Genevieve Whitaker, heard from the Labor Department regarding the Unemployment Insurance, Loss Wages Assistance Program and the federal Unemployment Assistance Program during a hearing on St. Croix on Friday.
The Unemployment Insurance program collects quarterly employer contributions and provides benefits under the regular unemployment insurance program. The pandemic-related programs are: (1) the Pandemic Unemployment Assistance; (2) Pandemic Emergency Unemployment Compensation; and the Federal Pandemic Unemployment Compensation. Congress passed these programs under the CARES Act of 2020.
Labor Commissioner Gary Molloy said the pandemic unemployment assistance has been extended until Sept. 6, but federal rule changes require people to provide additional documentation to be eligible to receive benefits in addition to three new criteria that can provide entitlement. He said each claimant has to provide proof of employment in the most recent tax year. These include W-2, 1099 and tax returns. If these are not provided, individuals will not be able to collect benefits under the program and will be deemed not eligible, Molloy said.
The terms are different for those who filed a claim before Dec. 27, 2020, and for claims after Jan. 31, 2021, he said.
In the first scenario, claimants have 90 days to turn in documents, and in the second they only have 21.
There are three new conditions to qualify for pandemic unemployment assistance. One is if you were denied continued unemployment benefits because you refused work at a worksite that is not in compliance with federal or local COVID-19 safety standards. This includes workplaces that are not following safety rules related to mask-wearing, physical distancing measures or the provision of personal protective equipment consistent with public health guidelines.
The second is if you provide services to an educational institution or educational service agency and are unemployed or partially unemployed because of volatility in the work schedule that is directly caused by the COVID-19 public health emergency. This includes, but is not limited to, changes in schedules and partial closures. Third, is if you are an employee whose hours have been reduced or were laid off as a direct result of COVID-19.
Of the $133.4 million in payments disbursed since the beginning of the pandemic through May 2, $48 million was in regular unemployment compensation and most of the rest in the several federal pandemic unemployment assistance programs.
Molloy and his staff also provided a PowerPoint presentation that detailed the process of applying for regular unemployment. On March 29, the Labor Department's lobby area reopened to serve customers. Those seeking assistance are seen by appointment only, and services are rendered utilizing virtual platforms such as Zoom, FaceTime, phone and email.
Plexiglass partitions are being installed in the Resource Rooms as the department plans to expand its service delivery to people who need one-on-one assistance, Molloy said.
Later in the day, University of the Virgin Islands President David Hall updated senators on the Agricultural Experiment Station and Cooperative Extension Service.
"Thus far, the School of Agriculture has added four certificates: Agro-business, agro-tourism, horticulture and forestry and nursery management," Hall said.
The entire UVI faculty has approved a new associate of applied science degree in horticulture and another in agroecology, which will be forwarded to the UVI board of trustees for approval.
Senators in attendance included committee member Sens. Genevieve R. Whitaker, Janelle K. Sarauw, Donna Frett-Gregory, Kenneth L. Gittens, Milton E. Potter, Kurt A. Vialet and non-member Sens. Novelle E. Francis Jr. and Steven D. Payne Sr.