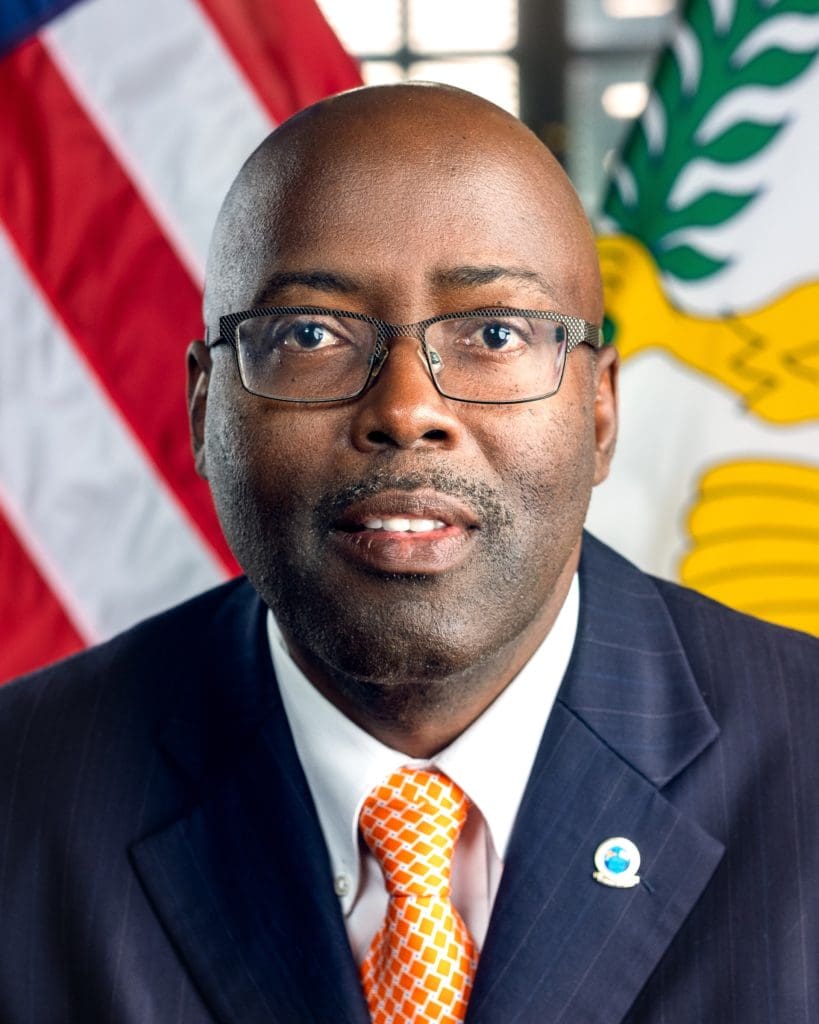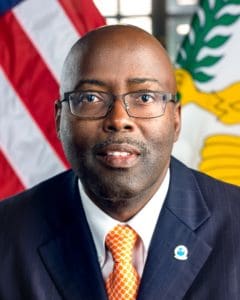 In honor of Peace Officers Memorial Day, recognized on May 15, we pay homage to the men and women in law enforcement that have made the ultimate sacrifice. These 15 officers died in the performance of their duty of "protecting and serving" the people of the Virgin Islands:
St. Croix District
Akeem B. Newton
Dexter L. Mardenborough
Wilbur H. Francis
Patrick E. Sweeney Sr.
Leopold E. Fredericks
Cuthbert E. Chapman
Wendell Williams
St. Thomas – St.  John District
Colvin T. Georges
Steven A. Hodge
Richard N. Callwood
Allan E. Williams
Rudel A. Parrott
Ariel A. Frett
Leroy A. Swan
Alfredo Sprauve
Police Week is a tradition that began in 1962, and this year we recognize those fallen officers of the Virgin Islands Police Department. I celebrate the commitment of these heroes, as I stand on the shoulders of their sacrifices. I extend heartfelt condolences, yet humble gratitude to the families of our dearly departed.
To serve as a police officer is a noble, yet often thankless profession. Officers are committed to their community, while being the vanguards of victims and the disenfranchised. While others sleep, these officers perform the job of administering justice. Officers prioritize others over themselves, and it is unpredictable what will happen during their shift. Courage, honor, respect and integrity are the cornerstone of the profession.
This year, National Police Week is May 9-15, when we take time to honor our law enforcement community. I thank the men and women of the Virgin Islands Police Department for their dedication as public servants in pursuit of safety for all our residents and guests. I salute you for purposely deciding to make the lifelong commitment to protect the people and property of our territory. Despite the challenges, you have chosen to exemplify the values of Professionalism, Accountability, Communication, Respect and Integrity as a way of life.
"Service is the rent we pay for the privilege of living on earth." There is no greater calling than to serve others. As your Commissioner, the safety of our officers, employees and community members is my top priority. In prayer, my ask is that those guardians of the community are bestowed a protective shield during their job performance. To the families of our departed heroes who died in the line of duty, I thank you for your sacrifice. We cannot repay you for your loss, but we can recognize and support you with gratitude. We will remember their names.
Sincerely,
Trevor A. Velinor, Virgin Islands Police Commissioner