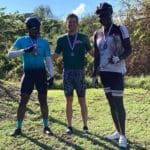 The outcome of the Anything Goes Race was not predictable on the starting line, as it often is with so many of the traditional road bike races that are hosted by the Virgin Islands Cycling Federation. On Sunday morning, cyclists were able to ride any type of bike on any preferred course to get from La Valle on St. Croix's North Shore Road to the National Guard building in Sprat Hall, Frederiksted.  Ten riders out of 17 competed on road bikes for the race.
Because of the road conditions along Ham's Bluff Road in Frederiksted, the finish point was changed twice this weekend from its original location, which was set back in 2000 in Clover Crest.  Sunday's finish line was placed on a smooth surface to the north of Sprat Hall.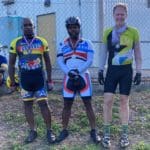 Overall winner, Stephen Swanton, went over the Beast on a road bike to Centerline Road and then through Grove to reach the finish in 39:15.  His chosen route, which was about 14 miles, was not the shortest, but it proved to be the fastest. Elite rider, Joey Swanson, finished in second place just 17 seconds behind Swanton. Also on a road bike, Expert rider Jerry Remie was third overall in 41:32.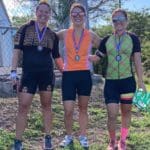 Wayne Nichols was the first cyclist to cross the finish line on a bike other than a road bike.  On a gravel bike, Nichols headed up the famous Beast, then took Scenic West and came down Creque Dam Road to finish in 6th place overall in 49:34.  Founder of the Anything Goes Race, Aaron Hutchins, came out to ride his gravel bike as well and dominated the Sport division in 52:36.
Three women took on the challenge this morning; Jackie Roback chose to participate on a road bike on Mahogany Road while Catherine Seguin and Robin Seila rode mountain bikes on Scenic West to Creque Dam Road.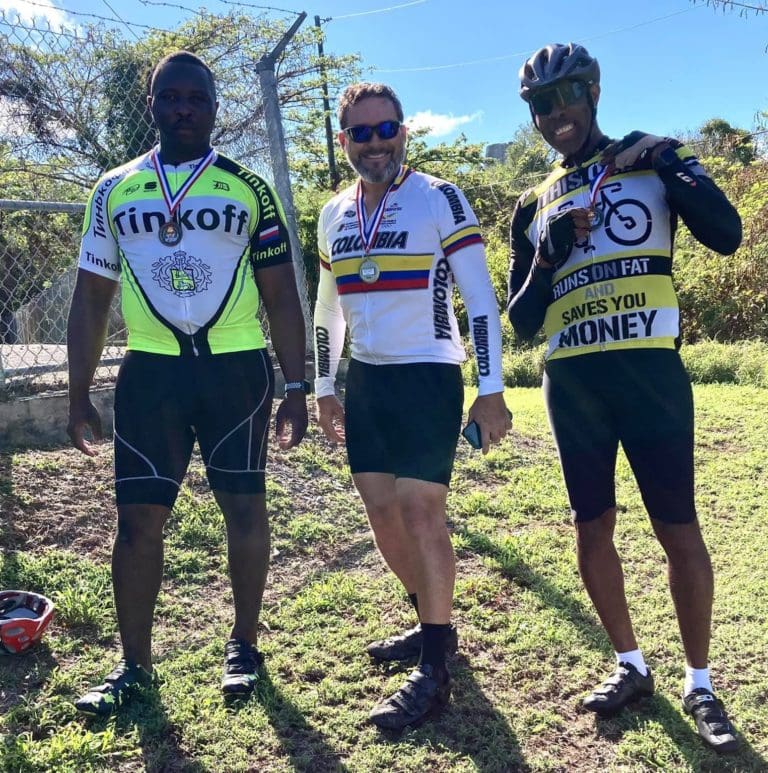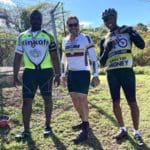 The V.I. Cycling Federation is the governing body of cycling in the Virgin Islands, and it hopes to include new and different events that would inspire a broader group of cyclists. The next race on the calendar is a 9-mile mountain bike race on Sunday, May 23.
For more information about cycling in the V.I., call 643-6420.