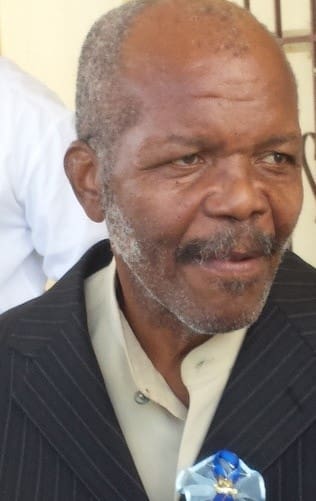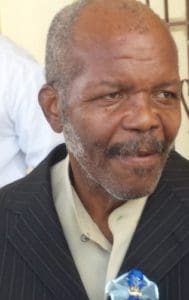 Octave M. A. Ferdinand of Estate Concordia died on April 4. He was 74 years old.
He was preceded in death by his father, Philip "Elva" Ferdinand; mother, Rosanna "Rhoda" Ferdinand; wife, Petrona Ferdinand; son, Simon Ferdinand; sister, Catherine Ferdinand; brothers: Hubert "Whiskey" Ferdinand and Robert "Charlie" Ferdinand; and brother-in-law, Andrew James.
He is survived by his children: Octavia "Rose" "Tavie" Ferdinand, Cathy Ferdinand and Gidean Ferdinand; grandchildren: Charis Ferdinand, Jahmilla Hendrickson, Joseph " Chocolate Thunder" Hendrickson,  Jira Hendrickson, Cattisha Cadette; great-grandchild, Elton Williams Jr.; sisters: Maryann Ferdinand and Samantha Francis-Thomas (NY); and brothers: Francis "Teacher" Ferdinand, Ignatius "Roto" Ferdinand, Fenton "Hilroy" "Pansie" Ferdinand, Victor Vincent, Theotin "Torney" Feridnand and David "Jacker" Ferdinand.
He is also survived by sisters-in-law: Judith Ferdinand and Henrietta Ferdinand; and nieces: Natasha Ferdinand, Liz Ferdinand, Fabian Philip, Sabina Philip, Celina Philip, Serena Philip, Gemma Philip, Anatolia Philip, Davyier Ferdinand, Cathrine Hodges, Kristie Quinlan, Fernanda Ferdinand, Jeanette Ferdinand, Ignatia Ferdinand, Iesha Ferdinand, Julie Antoine, Robertina Ferdinand, Zona Ferdinand, Raymonese Ferdinand and Zita Ferdinand.
Other survivors include nephews: Larry Philip, Davie Ferdinand, Franeil Ferdinand, Gyrell Ferdinand, Garfield Leo Ferdinand, Kimmy Ferdinand, Jerlani Ferdinand, Burtie Ferdinand, Robinson Ferdinand, Romeo Ferdinand, Broiluis Ferdinand, Taj Ferdinand, Marlon Thomas and Michael VIncent Jr.; close friends: Matthew Vernge and family, Mr. Daniel, Clavier family, Frederick family, Miriam Greene and family, Freddy Barrant and family, Pascal family, Rene family, Anthony Francis and family, Illaraza family, Chapman family, Francis family and Wanda; as well as other relatives and friends too numerous to mention.
A viewing will take place at 9 a.m. followed by a funeral service at 10 a.m., Thursday, April 29, at Frederiksted Baptist Church. Interment will be at Kingshill Cemetery.