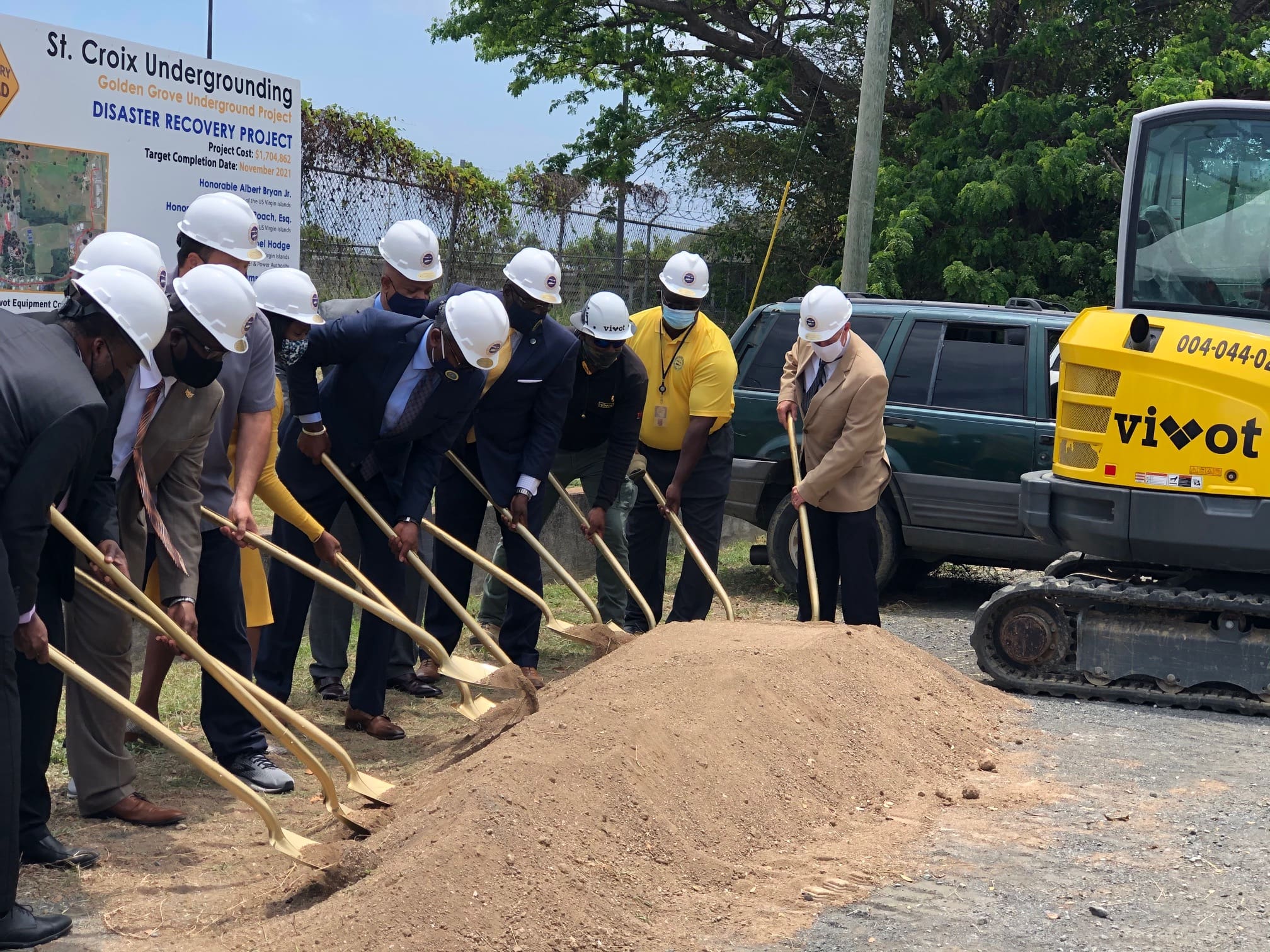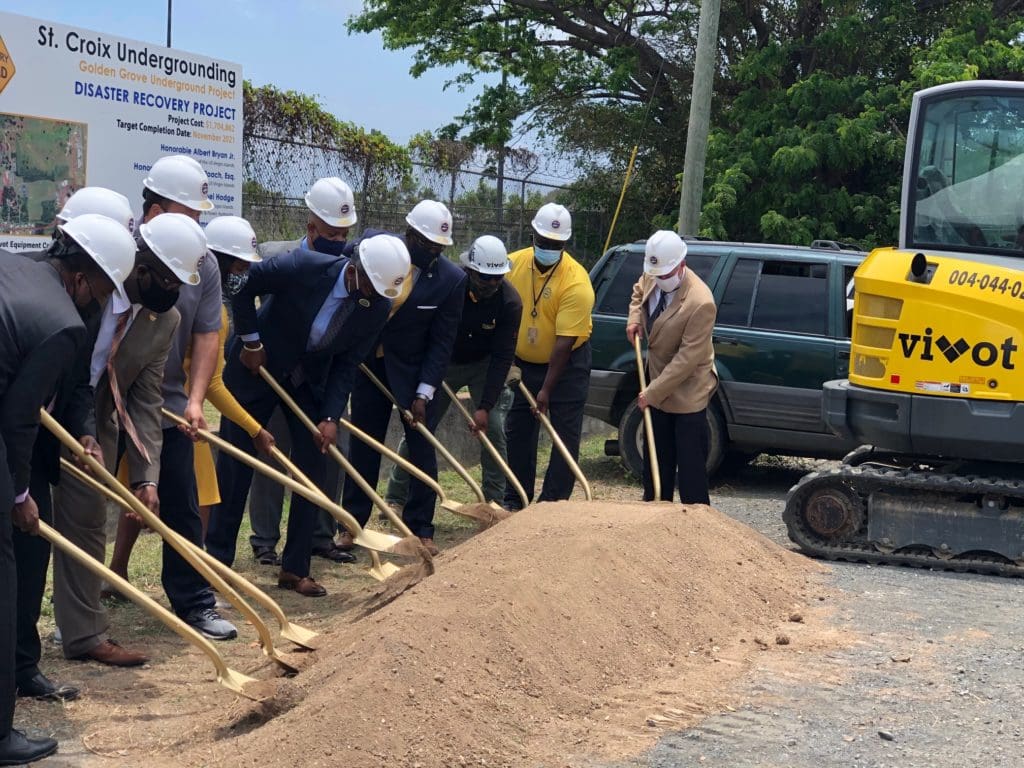 V.I. Water and Power Authority representatives and government officials broke ground on Wednesday to mark the beginning of three underground projects on St. Croix that involve burying power lines, transformers and other equipment.
There will be similar projects throughout the territory, but the first three will be in the Gregory Willocks Solar Facility, Golden Grove and Wilfred "Bomba" Allick Port.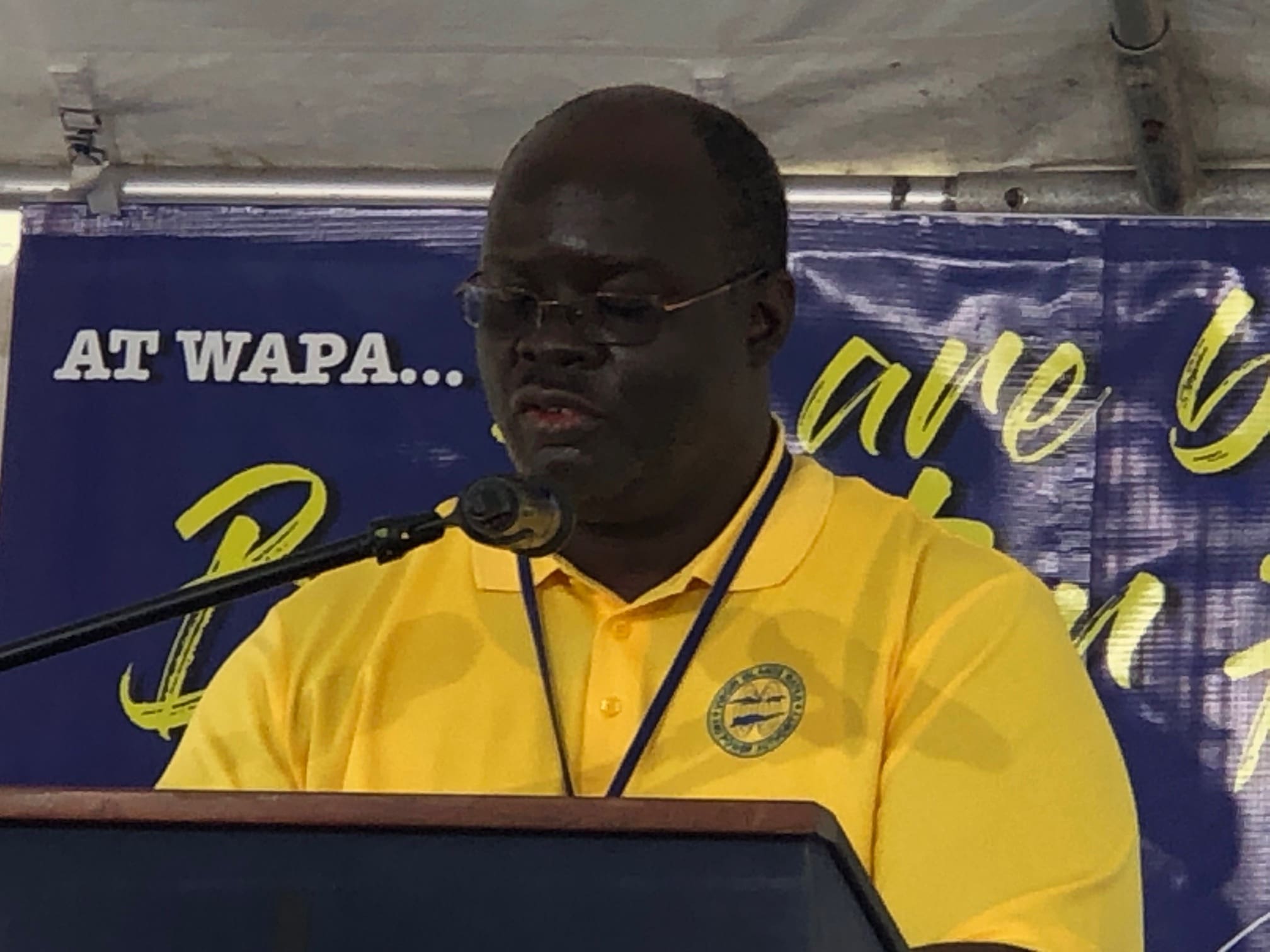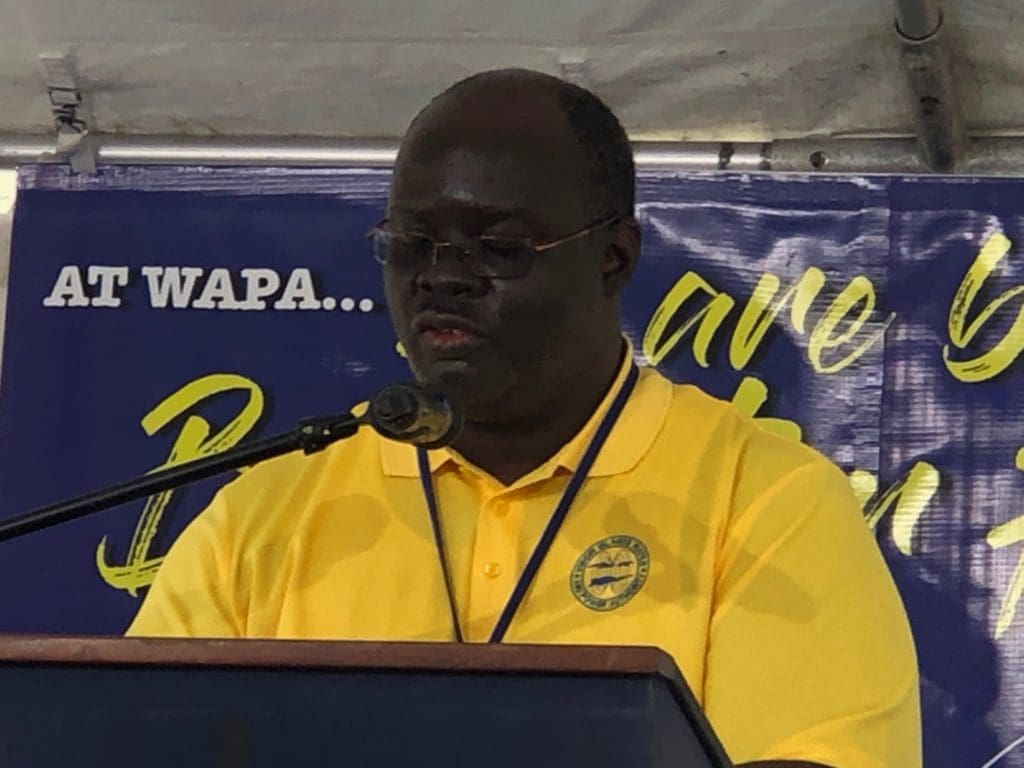 The plan includes new generators at St. Thomas and St. Croix power plants, solar and wind components, more than 8,000 composite poles territorywide and the development of electrical micro-grids with battery storage.
More than 3,500 composite poles have already been planted throughout the territory, according to Noel Hodge, WAPA's interim executive director and chief executive officer. The remaining poles will be used where underground power is not feasible.
After the 2017 storms, $1.2 billion was obligated for WAPA by FEMA.  After restoring power to the territory, $642.3 million remains for the underground projects including composite poles, renewables, microgrids and generators. The required 10 percent match will be provided by HUD.
The project has been in the planning stages since the end of 2017 after two Category 5 storms blasted the islands.
Several people spoke to the Source about the processes and procedures to obtain the grant money. Before the funding was obligated to WAPA, applications, permits and documents were submitted for design and environmental work. For the project at the container port, Coastal Zone Management approval was obtained.
Hodge said there were new federal requirements since the previous rebuilds; those involved traditional equipment, poles and lines. Future projects will move along more quickly, he said, because WAPA has been through the process. The next steps are to line up contractors to go to work.
"They can start next week if they want," he said.
Adrienne Williams-Octalien, director of the Office of Disaster Recovery, added that once the paperwork was submitted, it was evaluated by FEMA and HUD. When the funds were approved in April 2018, bids for engineering designs and contractors were solicited. The bids and designs then were reviewed by FEMA as well as environmental and historic preservation agencies. Then FEMA reviewed those comments and approved moving forward in February.
"Sometimes, the road is a long, hard road," Williams-Octalien said.
This will be the third time in 30 years WAPA has had to rebuild its grid. Reconstruction was necessary after hurricanes Hugo and Marilyn as well.
A variety of government officials spoke at the groundbreaking ceremony, praising the underground projects. There were comments that the updated systems will strengthen WAPA's efficiency and ability to respond to severe weather events and, overall, the projects will improve the quality of life of Virgin Islanders.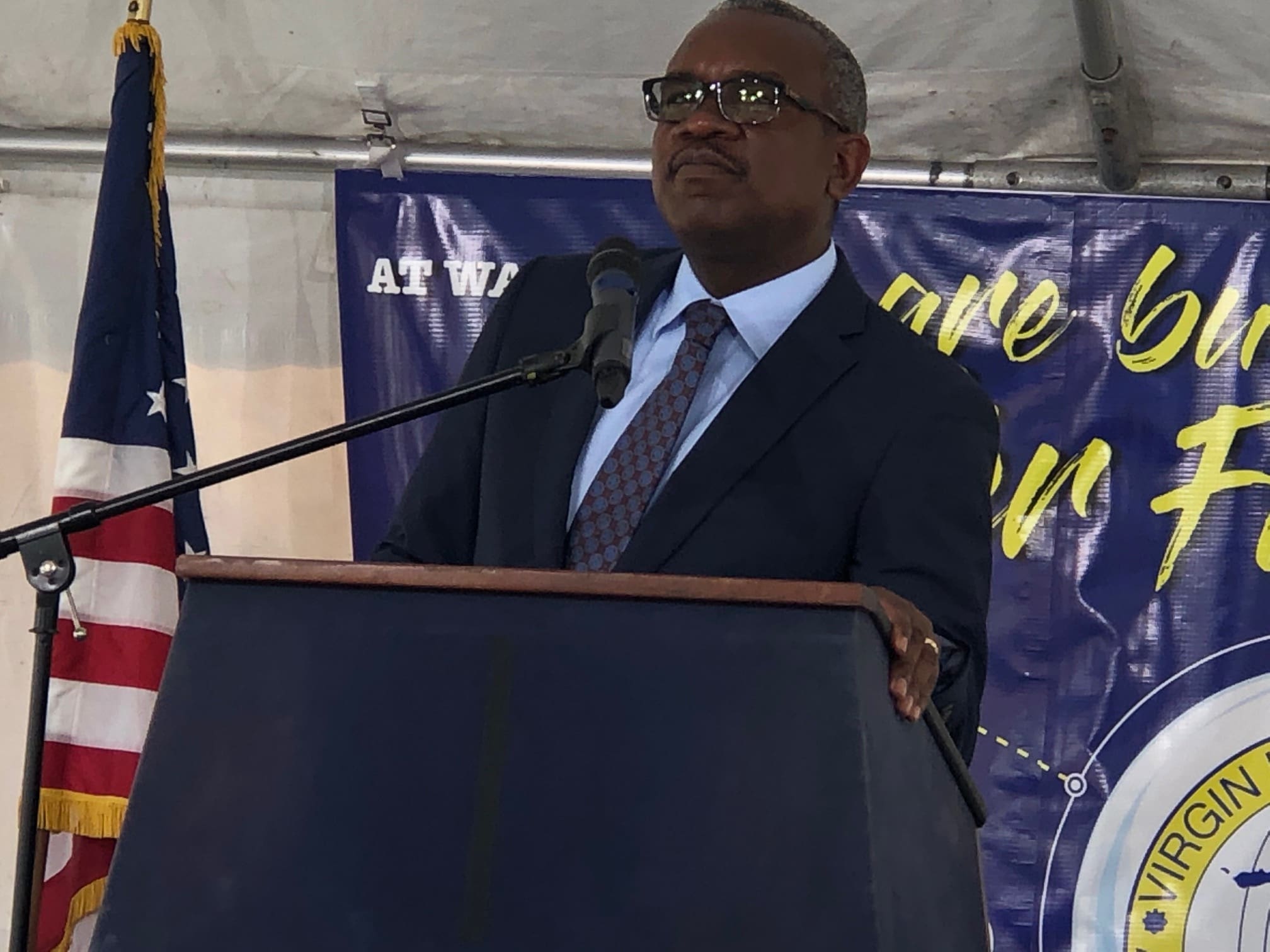 Gov. Albert Bryan Jr. spoke about the territory's recovery efforts and successes – especially funds for college students and jobs for unemployed residents. Despite the pandemic, $60 million in tax refunds has been returned and the territory has become something of a paradise for people to get a COVID vaccination while they are on vacation.
"This is another step forward in our recovery efforts, and more importantly, it strengthens the resilience of the power grid and will help stabilize WAPA to provide more reliable and affordable energy to the ratepayers," Bryan said.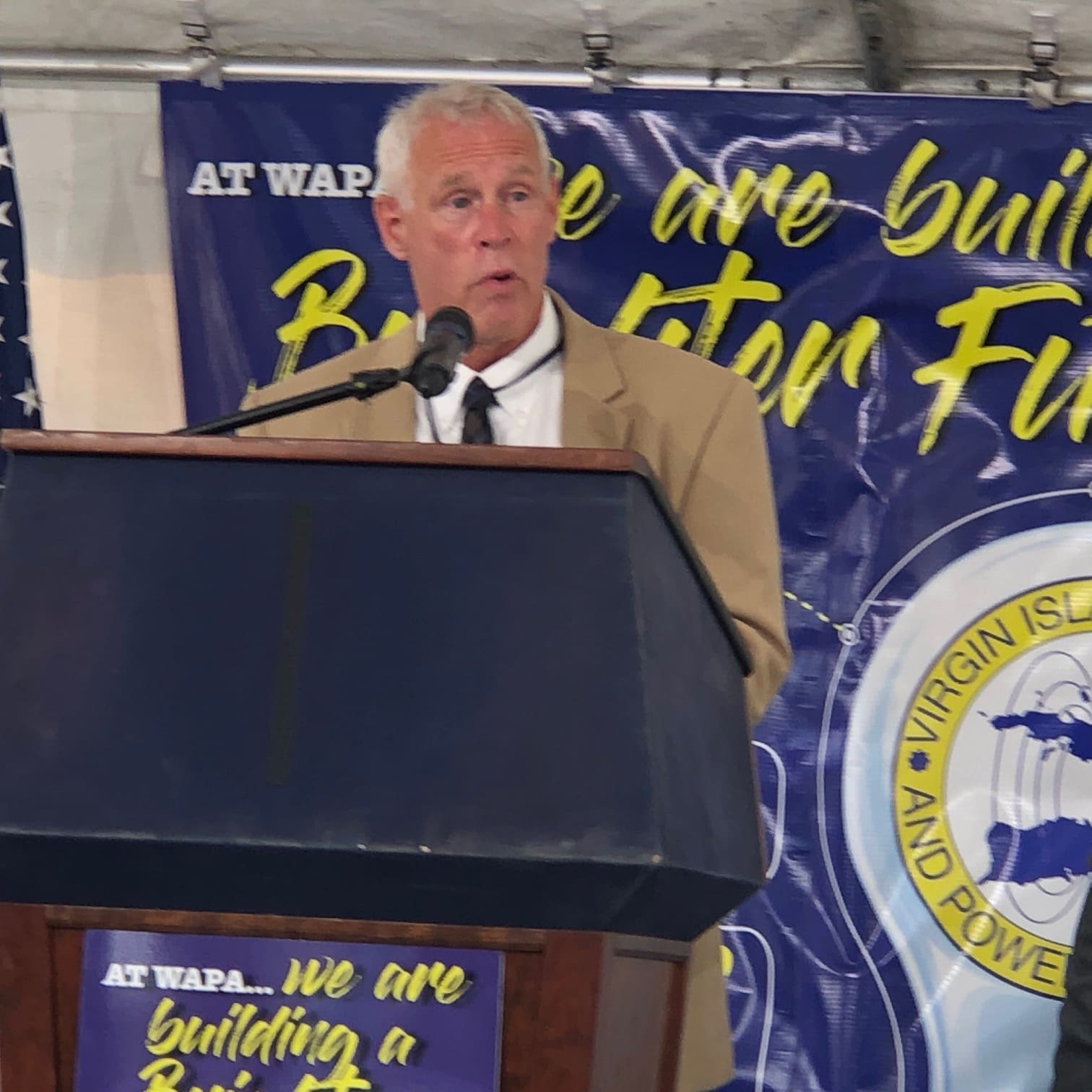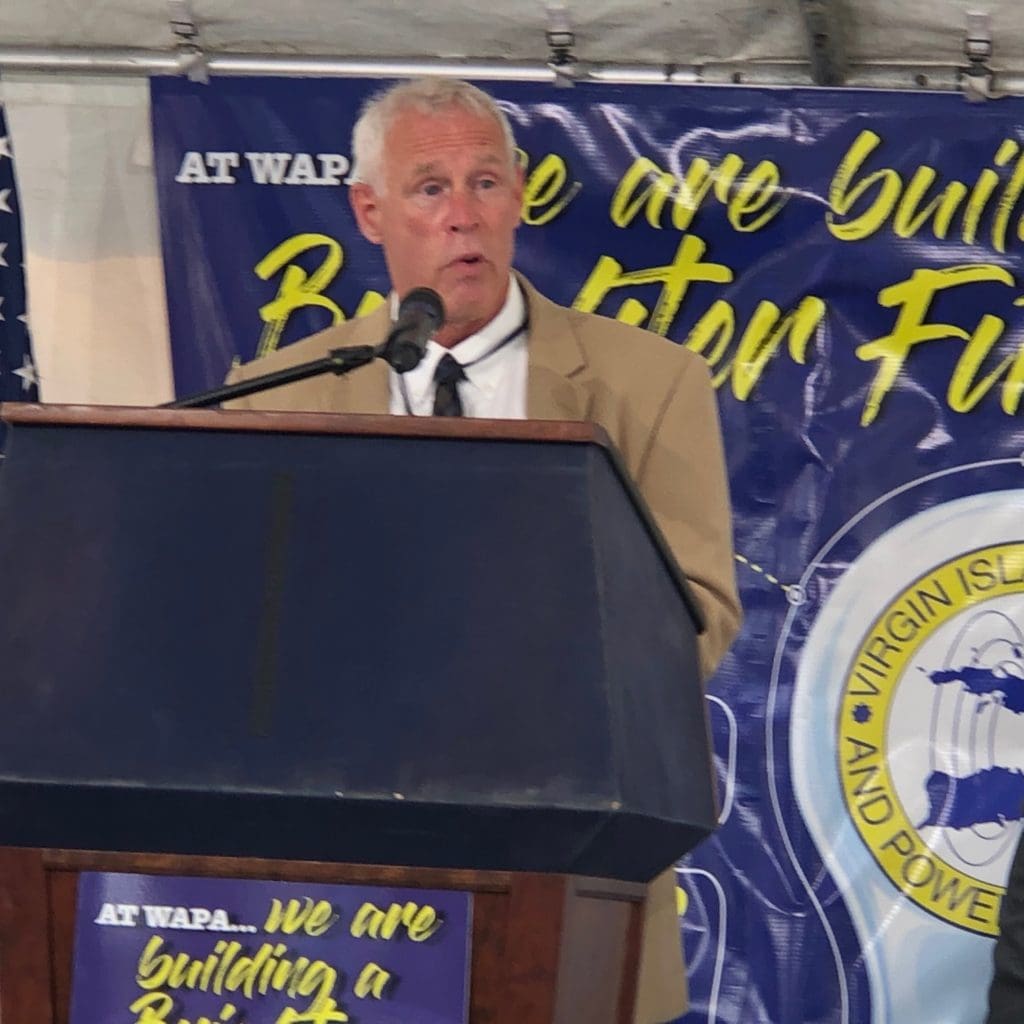 John Covell, acting recovery director for FEMA, said that while WAPA had a system that worked, it didn't withstand the storms. He described the underground projects as "extraordinary."
"We've got to give you something better," he said. In the future, "you'll be back up not in 30, 60 or 90 days; you'll be back up in a few days."
Other speakers at the event were Lt. Gov. Tregenza Roach, Senate Vice President Novelle Francis Jr., WAPA board Chairman Anthony Thomas and Housing Finance Authority Director Daryl Griffith.
Editor's note: This story has been edited to clarify that FEMA funds are obligated for WAPA.